Akshay Sharma's incredible tale of making his dream come true
Big on aviation, this private pilot's childhood fantasy has just materialised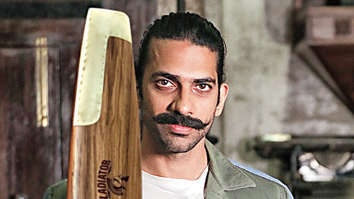 ---
---
Speak to Akshay Sharma and that excitement is palpable. Big on aviation, this private pilot's childhood fantasy has just materialised. A collaboration with Top Gun: Maverick, starring Tom Cruise. "A marketing and brand guy for 20 years", Akshay launched WoodFeather in 2015, in Mumbai. His passion project, WoodFeather makes bespoke handcrafted luxury propellers, which are pieces of art. "We are the exclusive global partners. It has taken gut and belief, hard work, a lot of following up and patience," Akshay told us when we called him for this chat in December 2020.

Congratulations! Tell us how the collaboration happened...
Thank you! This has been a long time coming. Work started more than 18 months ago actually. I have had to really hold my horses when it came to announcing this collaboration.
I am a '70s kid. I grew up on Top Gun (1986). Maverick was so cool and anyway, I love airplanes. I was fascinated. This was the iconic aviation film of all times. Life went on. I got my private pilot's license as a hobby.
Last July when the Top Gun: Maverick trailer came out, something inside me said that I wanted to do something with this film. I make propellers and they are loved by aviation enthusiasts across the world, but if I didn't do something with Top Gun, it would be injustice to me at a personal level. Out of sheer fantasy, I made a mock propeller with the Top Gun branding for myself. Then I thought of reaching out to these guys but it seemed like a lame, stupid idea and a shot in the dark, but I didn't want to regret not giving it a shot.
One thing led to another. I reached out to the India company for it and the moment they saw what I was doing, they were instantly sold. Then my pitch went to Paramount LA. Those guys loved it too, but said Tom (Cruise) was fussy, like the Aamir Khan of Hollywood and he has to sign it off. This process of waiting it out took a year. This year in June, everything got done. I was ecstatic.
The film is now coming out on July 2021 and our products are coming out in early January. There are four designs.
How many pieces are there in the first batch?
These four designs that we are launching now are special editions because they are exclusive Top Gun designs and made in conjunction with the Paramount team and inspired by the characters. Given our production capabilities, we will make as many as we can, worldwide. Closer to the film, we are also going to be launching a limited edition. Those will be a handful of numbered pieces, maybe 30-35.
Have you made something for Tom Cruise?
I would like to believe he wants one of each because the Paramount guys are chasing me for the pieces. I don't know whether they will land up in his house!
What will you tell him if you meet him?
I really want to know more about his experience of sitting in those fighter aircrafts and what it feels like for normal people like us to experience those Mach 2 and 3s in speed. We cannot even relate to the
g-forces and the stress and what it does to the body. I also fly and I know at least 20 per cent of what those guys might be experiencing. It is physically taxing. This requires your body to be in a different zone of fitness. That's what I want to get to the bottom of.
What you do is so niche. What's been the journey like?
I really couldn't complain. This started off for me as an experiment. I didn't even think of starting this business of selling propellers. I made one for my home and one thing led to another. It's actually a niche within a niche. It has been a beautiful ride. We've been accepted, awarded and graciously appreciated.
People love the quality of work. I am not looking at this as a commercially driven venture. I want to make every piece the perfect one. I make sure I talk to everyone who buys it so that they know what they are getting into. I understand their vibe and space. It is like commissioning art. You won't see our products being sold on any portal or a retail store. You can write to us (www.woodfeather.com). And, every time I make a piece, I almost don't want to sell it. We are exporting around the world.
Today if you order a piece, you will see your piece being made virtually at every stage. There is a relationship between every buyer and his piece. This is solid teakwood, which will last you for generations. I always tell my clients to personalise it because then it turns into an heirloom.
What is the profile of people who are buying?
Eighty per cent of my buyers are just luxury home buyers looking for a statement piece. People who are making quirky and new-age homes want something that is hatke. There is an inherent admiration for aviation, which is why whenever we are happy, we talk about being on cloud number nine, seventh heaven. It is my personal belief that anything related to the skies uplifts you. Today we have a three-four-month waiting period for our pieces. That's how long people will have to wait to get their piece.
How many propellers do you have in your house?
There was a time when my wife had banned me from getting propellers! At this time, the cap that I have been given in my house is four. I have my first one, which is in my living room. The other three I keep rotating.
What are your other passions?
I live to travel and are an adventure junkie. And I genuinely love design and it could be a product or space or a logo.