Akhil Sachdeva: stirring, soulful
Man behind 'Tera Ban Jaunga' speaks on his musical journey and 'O Saajna'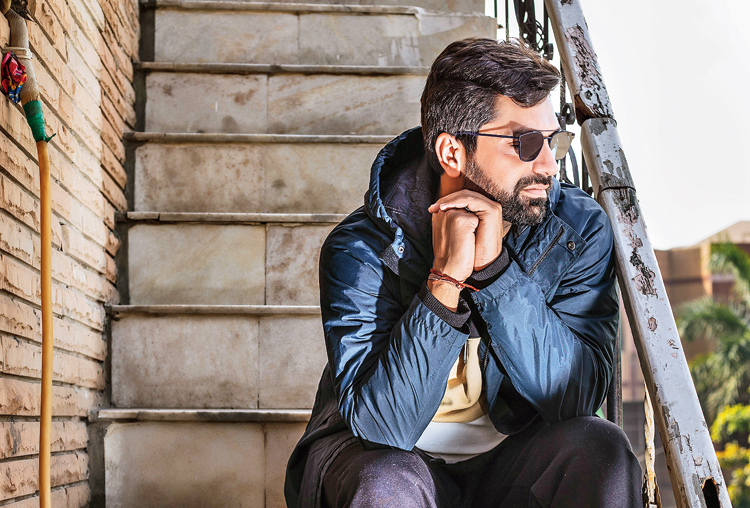 ---
---
If Kabir Singh was a success story, a lot of the credit goes to its songs, and if we are talking of the album, how can Tera Ban Jaunga not find a mention.
Akhil Sachdeva, the composer and singer of Tera Ban Jaunga and Sunn Mere Humsafar (Badrinath Ki Dulhania), feels being soulful helps a musician arrange and create songs like these. Playing on loop for almost a year now, Tera Ban Jaunga is going solid for love-struck GenZ.
Akhil, one of those who introduced Sufi rock in India, has now come up with O Saajna, the latest track from AltBalaji and Zee5's web-series Broken...But Beautiful 2. A chat with its singer-composer…
Tera Ban Jaunga has became a love anthem. What kind of reactions did you get after the song released?
Well in the question itself you have mentioned that it is a love anthem so all I am getting is love from the whole nation and abroad.
With Kabir Singh there's no looking back. Yet there remains an insecurity. How do you overcome that?
Honestly, I have never felt that in my life or throughout my career. I feel it's the time phase and that's all. Personally, I don't feel any insecurity with anyone because I just focus on my work and I am patient enough to wait for my time to come. I deliver with time and I deliver for time so I might deliver less, but it stays with people for a longer period of time. Insecurities should not be there and one should support and promote other people's good work as well.
Kabir Singh is a complete album. Yet… Tera Ban Jaunga remains top of the chart. What went on in your mind when you composed and sang it?
Well whenever I write a song, I don't think about anything, the thought just comes to me. I am a very soulful person and whenever any melody or lyrics come to my mind, I just go with the flow and start working on it. Tera Ban Jaunga was also made the same way. It was made from the heart to reach the hearts of people.
Were there instructions on how to go about it from the director?
Yes, all that I was told when the makers of Kabir Singh met me was to watch Arjun Reddy. I watched the film despite it being in a different language but I loved it and instantly felt that Tera Ban Jaunga was apt for the situation they wanted to use it in. We just had to change the lyrics a bit but the melody and composition was not touched at all.
How was Tulsi Kumar as a co-singer?
It was my first collaboration with her and I am glad I did. I told her that her voice in Tera Ban Jaunga sounded the best till date for me. She is very good when it comes to soulful compositions and I thank her for being a part of my song.
Tell us about the journey of O Saajna?
O Saajna will always be the most special song in my life. It had only been a year since I had started pursuing music when I composed this song and wrote the lyrics. I started performing it in my live concerts and it became so popular in North India that people used to ask me to sing again and again. I think this has always been the case with my songs and my beliefs and my intuitions, I decided not to release it as a single at that time. This song had its own destiny and I am so glad when I made, Ekta (Kapoor) heard the song, she loved it at the first go and here it is in the web series. It is a beautiful web series and all the other songs are also beautiful. I am glad to be part of it.
What next?
I have recently done Mixed Tape with T-Series. January and February, I have two big film songs coming out but I cannot talk about them right now.
An advice for struggling composers and singers.
I feel no one is here to advise anyone but I would like to say follow your passion and do things for the right reason and not for short-term success. Have patience and do it with all your soul because the difficult time will be longer, especially in the initial stage. Use that struggle and infuse it into your music and never give up.