Adarsh Gourav chats about his breakout act in 'The White Tiger'
During the interaction, the actor claimed that he is not used to getting much attention or compliments for his work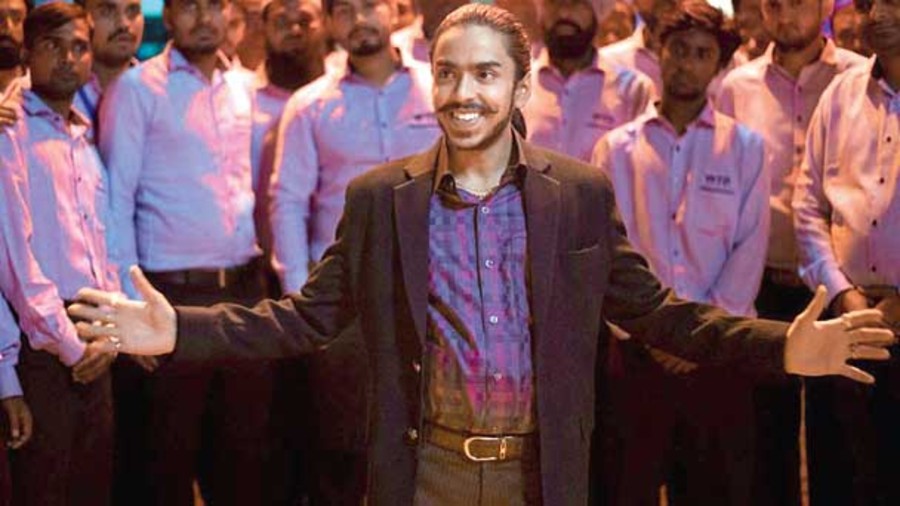 ---
Published 09.02.21, 12:04 AM
|
---
Increasingly being hailed as the biggest breakout act in recent times, Adarsh Gourav owns every moment of The White Tiger. The 26-year-old actor — who plays the lead role of Balram Halwai in the Ramin Bahrani film, based on the eponymous Aravind Adiga Man Booker winner that's now streaming on Netflix, and presents a powerful tale of class conflict and the chasms between the rich and poor in India — has come in for huge praise. Adarsh has been nominated in the Best Actor category at the Independent Spirit Awards and his name features in the longlist of the BAFTAs.
Adarsh — who has films like Rukh and Mom to his credit, besides playing a young Rizwan Khan (Shah Rukh Khan played the older version) in My Name is Khan and web shows like Leila and Hostel Daze — spoke to The Telegraph about his sudden, surreal success, what went into becoming Balram and the kind of stories he wants to tell.
'A star is born' is the phrase that's being used to describe you ever since The White Tiger dropped. Does it feel surreal or did you always know that this was an act that would have a lot of impact?
No, I didn't know that this act would have this kind of an impact. I was just trying to have fun with it and be as true to it as possible. It really feels surreal. You never really expect these things, and whatever has happened has happened as a bonus. I am not used to getting so much attention, I am not used to being complimented at this level for my work. I have had a lot of doubts about myself as an actor a lot of times in my life, and this kind of feedback makes me want to push myself even harder and to work on myself even more.
It's very heartwarming to see how people remember specific scenes from the film and even the smallest of details. As an actor, when you do something impulsively and at the back of your mind you know that it was improvised, for that improvisation to be noticed by the audience is very heartwarming. I have got some very sweet compliments.
You have been nominated in the Best Actor category at the 2021 Independent Spirit Awards to be held in April. What was your first reaction when you heard about the nomination?
Someone sent me a link of the nominees and my first reaction was, 'Why have I been sent this?!' I opened it and my name was the fifth and it felt like... (pauses) It felt like... it was a mistake! (Laughs) My name was next to that of Chadwick Boseman and Riz Ahmed and these are the people I have grown up watching and been influenced by. This nomination is actually an award for me.
How did The White Tiger happen?
I got a call from Tess Joseph's casting office in 2019 and I went in for the audition. At that point, I never imagined that I would get the part. I just wanted to have a good audition, hoping to be called by Tess again. After the first round, I got called again and then five more rounds happened. And then Ramin (Bahrani, the film's director) went back to New York and called and asked me if I wanted to do Balram. And I said, 'Yes, of course I want to do Balram... it's a dream!' (Smiles)
You worked at a roadside food stall and spent time in a village to slip into the skin of Balram. Why was it necessary to stretch yourself so much and what's been the biggest challenge of being this man?
It was a necessity because Adarsh is very different from Balram. When you play a character, it's not just important to read the script and understand the man's psyche, but also to put yourself in that situation, as much as possible. I say as much as possible because if you play an astronaut, you can't possibly go to Mars (smiles), but it is possible to speak to astrophysicists and scientists from NASA.
Doing all this to become Balram was a real possibility, and so I did it. It was important to understand the burden that Balram felt being a lower-class man growing up in a village. I spent time in a village just to understand his naivete and his innocence, like when he tells his fellow drivers, 'Hum toh soch rahein thhe ke auraton ke bagal me baal hi nahin hotey'... something as naive as that (laughs). I really wanted to go to a village and hear their stories. I worked at a food stall because I needed to know how tough it is to work at a place like this. I had the luxury to work there for two weeks and get out of it, but it made me feel how lucky I am to be born in a middle-class family and to have what I have. Imagine working in a job where you don't have the choice of getting out? I had to do it to understand how that works.
The White Tiger rests squarely on your shoulders with more seasoned actors like Priyanka Chopra Jonas and Rajkummar Rao in supporting parts. Did that intimidate you at any point?
No, it didn't intimidate me or put pressure on me. It actually gave me an opportunity to utilise the time I had with them and the many amazing scenes I had with them to explore and perform and improvise. I just saw it as an incredible opportunity, and I had a very supportive team... the whole crew was very supportive of what we were doing. Everyone was out there to make a good film, and we were all having fun. I feel lucky that I got to work with Priyanka and Raj in my first big film. They were so encouraging all the time. I was also lucky to work with Ramin.
You are also a trained vocalist. Does singing come first or acting?
I think acting comes first right now. Singing is also something that I love. I want to sing for my films and for other films as well, if I get the chance.
Different people have different reasons to embrace the profession of acting. What was it for you?
It was the chance to put myself in somebody else's shoes, to understand how a person is thinking, and that person could be very different from me. So I would have the chance to live another life, temporarily so, but still do. And be able to tell stories. And be able to get paid for it (smiles).
Growing up in Jamshedpur and then in Mumbai, what did the movies mean to you? Did any performance or film that you watched as a kid create an impact on you?
Growing up, films really didn't make much of an impression on me because I didn't watch too many of them. Back in the day, Jamshedpur only had a couple of theatres. We watched a film in the theatre maybe once every three or four months. No one in my house, in fact, watched too many films. My brother would watch STAR World, growing up (smiles). There was never really a performance that inspired me as a kid because I never looked at films like that... I purely looked at them as entertainment, and not as anything that spoke to me.
As a kid, I loved playing a lot, I liked talking to people a lot. I remember when I would come back from school, I would land up at random peoples' houses and chit-chat with 45-year-old aunties and tell them stories. I was a strange kid! (Laughs)
What's the road ahead like and how are you planning to leverage this success?
The idea is to work with all kinds of film-makers, from all over the world and in India. I am trying to learn new languages so that language isn't a barrier in what I want to do. I am trying to learn Tamil, and I intend to learn some Malayalam next. I just want to make use of every opportunity that there is and work with the best directors on stories that inspire and move me.