Actors take a walk down memory lane with t2 as reruns of popular TV serials touch hearts
They talk about their favourites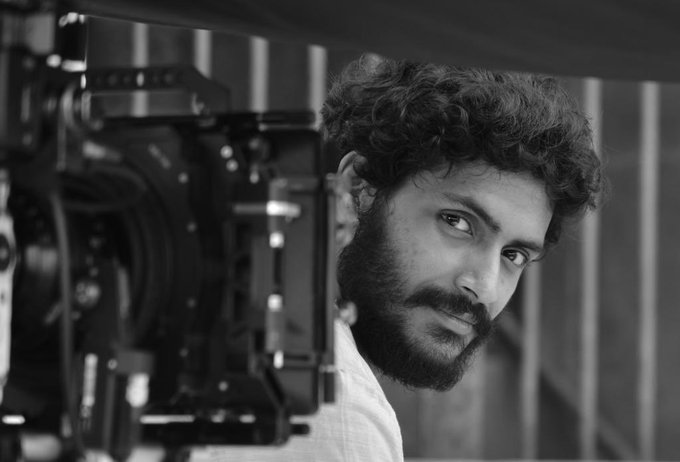 Arjun Chakrabarty
Twitter/Arjun_C
---
Published 09.04.20, 03:05 PM
|
---
Arjun Chakrabarty on Gaaner Oparey
Seeing Gaaner Oparey on television is definitely a walk down memory lane but I am slightly embarrassed too. It was almost a decade ago and if I were to do it now, I would do a lot of things very differently. What I fondly remember about those days are the friendships that we developed behind the scenes. We were a bunch of newcomers and it was my debut too... we bonded really well. The relationships that we formed were very special. Even though it was a decade back, I think people can still relate to it. In fact, many people texted me asking me about the rerun. I am so glad it is happening and I think people are going to enjoy watching it as much as they used to a decade back. It was definitely one of its kind, being a musical, and the set was very different. When I started shooting for Gaaner Oparey, I was only a first-year student at St. Xavier's College. I was mostly having fun doing it. Joydeep Mukherjee, the director, was a family friend and knew all of us really well. I was managing studies and college and then doing this. So, it was half work and half play for me. As a newcomer, I was enjoying the experiences more than being nervous or worried about how everything would turn out to be. We are definitely talking about it in the family. My whole family was a part of the cast. So, it is definitely nostalgic for all of us in a way and seeing ourselves, the people we were on screen a decade back, I think it is really amazing. We will definitely try and watch a few episodes together as a family. Sitting in front of the television and seeing it again is going to be a different experience altogether. 
Showing on STAR Jalsha at 5pm every day Sonalee Chaudhuri on Agnipariksha
Agnipariksha was a real long serial with 1,533 episodes. When it aired in 2009, we used to work under a lot of pressure. So, I hardly had the time to see it myself on TV. I never thought that I would have the chance to see it again. The relationships felt so real and these relationships grew over the years. Eating was really a fun part during the shoot. We had a rule that whoever had a late call time would bring food for everybody... my call time would often be late and I used to bring home-cooked food for all. The serial had the Bengali family sentiments and I think people can still relate to it. Many people texted me saying that they are feeling good.
Showing on ZEE Bangla at 12.30pm every day Chaiti Ghoshal on Ek Akasher Niche
The best thing for all of us who worked in this serial is that we are getting a chance to reconnect again over WhatsApp and we are talking constantly about what we used to do on the set... we are re-living the off-screen chemistry once again. On the set we were all like a family and it doesn't feel any less even after 20 years. Whatever I am today or the kind of work people expect from me is because of Ravi Ojha. I will always be indebted to him. He used to always inspire us. I still remember he used to often say one thing on set —"Now it is your entry, use a throwaway line." I also fondly remember how we all used to have lunch in one room. It was nothing posh but a simple room with a long table, where we all would pull up chairs and sit together. Once it was raining very heavily and we all wanted to have hilsa. So, while that was being prepared in the kitchen, we got all busy with the shoot. But whoever got a little free time would come and stand near the kitchen so that no partiality was done! The serial was definitely way ahead of its time because of the subjects it dealt with, like euthanasia. My character was quite popular and so many people came and told me they took decisions for their families like my character. I got so much love from the audience. 
Showing on ZEE Bangla at noon every day Ritabhari Chakraborty on Ogo Bodhu Shundori
Seeing Ogo Bodhu Shundori rerun is definitely very nostalgic because it was the first project that I did on television and it initiated my career. I shot the serial when I was in Classes X, XI and XII, so it is like childhood memories. I used to call it my acting school. The best part was that I fell in love with acting and understood what it feels like to get the love of the audience, which is why I carried on with acting as my career. I went to pursue my studies after that but I understood the kind of reach that television has. I learnt so much from Haradhan Bandopadhyay, from Ravi Ojha and in fact Ravi Ojha discovered me.
For me it was an enjoyable process. I loved the plot so much and that mattered to me more than the acting. I had never seen a Bengali serial before, and through Ogo Bodhu Shundori I got introduced to it. After the serial, I started thinking about the kind of work I want to do. For me the most interesting part was the light-heartedness of the story, of which the love story was a part. It was more like a series, where every new episode had a new topic and it was a family show. Lolita was so different from her in-laws' family and this is so real. I think it is the relatability of the show that clicked with the audience and, of course, the comedy.
I still remember, I went to South City with Rajdeep (Gupta, who played Ishaan) to buy something after three weeks of the serial being telecast and people came running up to us for autographs. 
Showing on STAR Jalsha at 6.30pm every day Saswata Chatterjee on Ek Akasher Niche
It is fun watching it and definitely nostalgic too. The serial ran for almost five-and-a-half years, which is a very long time. So obviously all of us became like a family and Ravi Ojha, the director, was the head of that family. We had great fun deciding the menu every day, from breakfast to dinner. We used to shoot for long hours. For me, the experience is more special because I directed the serial for nine months. We used to have so much fun behind the scenes that if on some days we didn't have the shoot, we would feel upset. Seeing the set on television again is bringing back so many memories — the whole house of the Dasgupta family. My character Akash Dasgupta, was a doctor.
There were challenges too. For me, the phase that I directed was particularly challenging. We understood that every scene is a collective effort and Ravi explained that to us really well. It is no longer possible to do that kind of work. People nowadays don't have the time to think so much. It was definitely ahead of its time, there were so many characters but every character had a job profile and was believable — chartered accountant, doctor, teacher etc. Until one scene was over, nobody would leave the set. This experience can't be recreated any more. Thus, it became a milestone for most of our careers. Ravi and I were really close, there would be so many times that we disagreed with each other but the set was a self-disciplined set, in today's time that kind of commitment is difficult to expect. Koneenica Banerjee on Ek Akasher Niche
It was my first Bengali serial in the sense that people got to know me after I played Pakhi there. Something very interesting happened due to this re-run. We opened a WhatsApp group and we are again getting a chance to reconnect with each other.
We all shared a crazy bonding with each other and that is not seen any longer. Now that I am seeing it on TV, I can clearly remember all the scenes and I am missing Sumitra Mukherjee the most because Amma and Pakhi's chemistry was the best. For a long time I was not a part of the serial because I was doing a Ravi Ojha film (Aabar Ashbo Phire). Then one day, the production called me and told me that it was about to end and it had to end with Pakhi's marriage. Getting that call was such a good feeling and that is my most memorable moment. Pakhi became a hit without my realisation of how and when it became so. I loved how the innocence of Pakhi and Nilaj's love story would run parallel to that of the grown-up love story of Akash and Nandini. I feel people can still relate to it, a normal storyline with complicated emotions. During those days, every evening the title track of Ek Akasher Niche could be heard from every household. I am seeing the 20-year-old me on screen again!