Characters actors would love to play from fave patriotic films
Here's a wish list for Independence Day!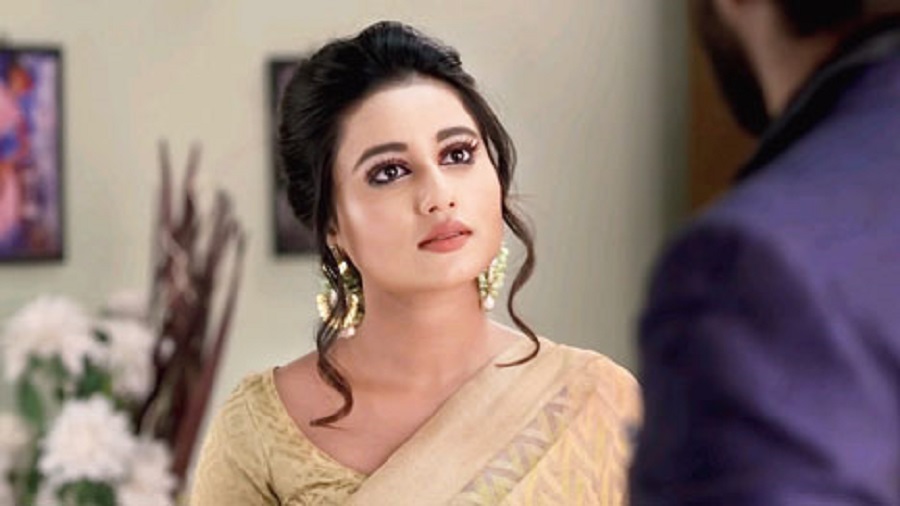 ---
---
Swastika Dutta
I would love to play Sonam Kapoor's role in Neerja. Neerja Bhanot was a braveheart. I have always had a deep desire for being an air hostess. I was really moved when I watched that film. The way Neerja responsibly took care of all the passengers on that flight was amazing and so inspiring. I really feel proud that she was an Indian and that she fought and protected everyone till her last breath.
She was so courageous and selfless. Patriotism for me is doing my bit till my last breath. This Independence Day let's salute those captains and cabin crew and air hostesses who fly high and keep us safe in the air. I watched the film six times! Also, Shabana Azmi was amazing in it.

Anindita Bose
Lakshya is one of my favourite patriotic films. I love how Hrithik Roshan's character goes on this journey of finding himself and making his girlfriend proud by joining the Indian army. Literally a classic case of 'zero to hero'.
And I would love to play Preity Zinta's character of course. I absolutely adored Romila Dutta. She was fearless and strong. And I did get a haircut which was close to what Preity Zinta's character had in the film!

Riddhi Sen
For me, Article 15 is a patriotic film. It defines the true meaning of independence, especially in context of the recent times. It talks about our country's true spirit where one should be free from personal bias and social stigmas. The film truly shows that we should prohibit the state from discriminating against a citizen on grounds of religion, race, caste, sex, place of birth. And someday, I would definitely like to play the character Ayushmann Khurrana has played in the film.
He is someone who is truly searching for the meaning of independence and in that journey he experiences a plethora of emotions which results in a self-introspection as well... it has many complexities which any actor would love to portray.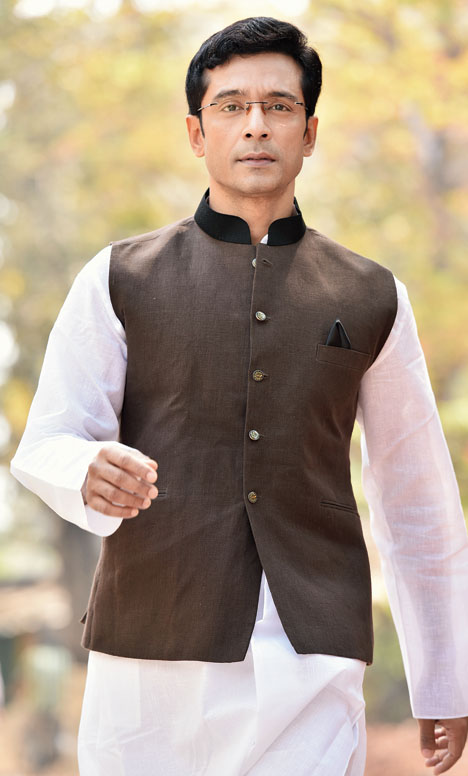 Tota Roy Choudhury
A short film by the late Shri Harisadhan Dasgupta called Bagha Jatin introduced me to the legend of Shri Jatindranath Mukhopadhyay also known as Bagha Jatin (Tiger Jatin) who once killed a tiger with just an axe! My grandfather, who was a freedom fighter, often narrated his life story. What struck me was that even his arch nemesis, the infamous British police officer Charles Tegart, removed his hat and bowed with respect after the police force led by him managed to kill Bagha Jatin after the revolutionaries put up a spirited fight against a much larger number with meagre arms. When his comrades asked him to leave he refused and uttered the now immortal words, "Amra morbo, jaati jaagbe" (we will die but the people will rise). To me, he is the epitome of the pre-Independence Bengali revolutionary. Brave, educated, sacrificing and ready to battle any injustice against fellow Indians. It's a lifelong desire that I cherish to play Bagha Jatin. I had read the Amar Chitra Katha graphic novel (can't call it a comic book) beforehand. So I could identify all the characters. Bagha Jatin was like a Bengali Superman. Killing a tiger with an axe, taking on five British soldiers, who were teasing a Bengali woman, and throwing them off a moving horse-drawn phaeton, holding a British police force back with just four-five revolutionaries! So for a kid, which I was then, he was someone whom I hero-worshipped. Having him as a role model probably toughened and disciplined me for life.

Gaurav Chakrabarty
My favourite patriotic film will have to be Ashutosh Gowariker's Lagaan. Given an option I would definitely want to play Bhuvan (Aamir Khan). The "why" is self-explanatory! The experience of going to the theatre to watch this film is forever etched in my memory. It was one of those rare full-family movie evenings. We reached Menoka cinema hall only to realise we were holding tickets for the wrong date. The theatre was almost packed by then and we finally watched the film. What an experience it was! In the latter half of the film the entire theatre transformed itself into a stadium. We were cheering like the match was actually unfolding before our eyes. Lagaan is a film that managed to successfully marry the two things that define Indian cultural life — cricket and films. As the Indian villagers took on the British imperialists, the game of cricket became a great leveller. It was the perfect mix of Bollywood, cricket and patriotism.

Arjun Chakrabarty
Since I have a fascination for all things military, I'd love to play someone like Karan Shergill (Hrithik Roshan) from Lakshya or Vihaan Shergill (Vicky Kaushal) from Uri. Both these films are among my favourites because of how they've portrayed civilian and military life. Also because it's a fairly real depiction of how our heroes in the military sacrifice everything in the service of the country. I know plenty of people who have served in the Indian armed forces and I have immense respect for them. Both these films are well made and evoke a deep sense of patriotism in me.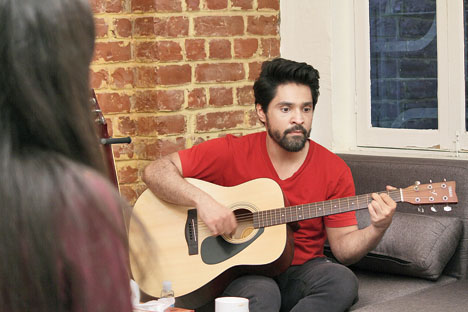 Gourab Chatterjee
Rang De Basanti is one of my most favourite Indian patriotic films with the characters of Karan (Siddharth) and DJ (Aamir Khan) standing out as my favourites from the film. Karan is out and out cool and suave. And DJ is in everyone of us. Unless we become a part of a crisis we don't realise the strength of it. He's a victim that way. Another patriotic film I loved was Joyeux Noel. It's about the Christmas truce during World War I... about how the French, Scottish and German soldiers came forward from their respective trenches and sang Christmas carols and rejoiced on the eve of Christmas with each other and refused to go on war the next day. How they built a beautiful relationship with each other was magnificent.
There's not a particular character that I would like to play... to be a part of such a beautiful project would be an honour.

Mumtaz Sorcar
The first time I watched the epic movie Mother India, I was very young. I didn't really go very deep into it. But later when I saw it again I fell in love with it. The movie captures the essence of India. What I loved was that Radha (Nargis Dutt) was a real woman. She stuck to her integrity no matter what (something that I totally relate to). She was a survivor, a real mother... not only to her sons... but as an all-rounder. She depicts strength, security, love, warmth and righteousness.
As an actor I feel that Radha's character is very intense. To portray the struggle would definitely be a challenge as we really haven't gone through it in real life. We have had the luxury of being secure and independent. So to portray something completely out of my territory would definitely be a challenge.

Chandreyee Ghosh
I would go with Chak De! India. Not only because of the overwhelming emotions the film evokes, it also kind of brought the Indian national sport hockey back on the map. And the film is beyond religion.
And I would definitely want to play the role of Kabir Khan (Shah Rukh Khan). He was very much an angel... and angelic interventions are always welcome.
I believe in angels.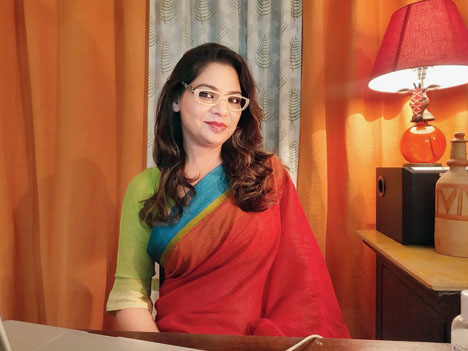 Sudipta Chakraborty
I would love to play Aamir's role in Rang De Basanti if it could have been rewritten as a female. I love the film because of its true emotions towards building a nation that we should feel proud of.
A few images are still fresh.
The aeroplane taking off over the four friends. The entire radio station scene. The scene in which Madhavan's character's death news comes, and the smooth non-linear travelling of the flashback (historical) and present-time scenes.
Everytime I watch it, the film gives me the goosebumps and I cry. I have watched it in the theatres twice and many a times on television.

Madhurima Basak
My favourite patriotic film is Rang De Basanti. No prizes for guessing which character I would like to play! Aamir's portrayal of DJ was a treat to watch... the way his character evolves and how the never serious DJ gradually finds a greater purpose in life is a layered performance with multiple dimensions.
There cannot be a better way to connect the youth with the legacy of Bhagat Singh or Azad. It was not preachy neither did it bank upon chest-thumping jingoism. Yet it inculcated in me the true sense of fight for complete freedom. Not all wars of independence are fought at the borders. To make an effort to free the society of all vices and inequalities, be it corruption or exploitation in the name of religion is a greater war within. The build up to the intense climax was fun and breezy and never in your face kind of patriotism. But yet in the climax scene I was all teary eyed and charged up to change for good and do my bit against injustice in the society. Seldom comes a film that stays with you for days after the reels end. Rarely comes a film that delivers a message without trying very hard yet stays with you forever. RDB is one such cinematic masterpiece.

Krushal Ahuja
One of my favourite patriotic films is Rang De Basanti because I liked the journey of those people turning into rebels... it's a slow mind transformation which happens when you are not happy with the current situation and you want to bring a change because you can't wait anymore for someone else to do that. So you take the initiative. Also I feel there is a rebel inside me which always wants to come out whenever there is something wrong happening!
If I have to choose one then it has to be Aamir's character. Otherwise all the characters are equally important.