Junior B the Big B
The Big Bull is based on infamous stockbroker Harshad Mehta and the financial market crisis between 1990 and 2000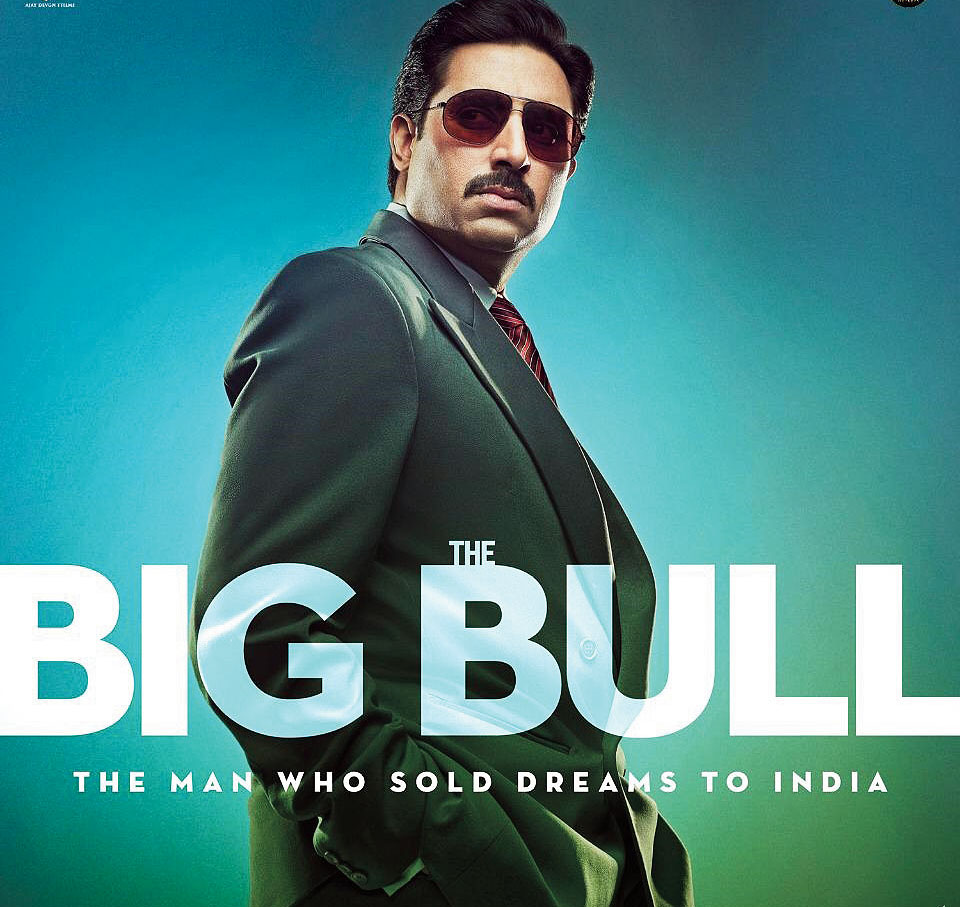 ---
---
Abhishek Bachchan's next film is the financial crime drama The Big Bull. The film's poster was released on Thursday and Abhishek's intense look as a stockbroker immediately took social media by storm, as celebs and fans alike shared their reactions.
The film is loosely based on the infamous stockbroker Harshad Mehta and the crisis in the financial market between 1990 and 2000 involving him. The tagline of the Kookie Gulati-directed film reads: "The story of a man who sold dreams to India".
The film, also starring Ileana D'Cruz, Nikita Dutta and Sohum Shah, is produced by Ajay Devgn and Anand Pandit and co-produced by Kumar Mangat Pathak and Vikrant Sharma. It's scheduled to release on October 23.
Sujoy Ghosh, who's producing Abhishek's Bob Biswas — based on the smiling assassin played by Saswata Chatterjee in the filmmaker's 2012 movie Kahaani —reacted to The Big Bull poster on Twitter tagging Junior B: "This dude can sell a refrigerator to an eskimo..."
Abhishek also has Anurag Basu's anthology Ludo this year, while he will join the second season of Amazon Prime's Breathe too.