'Destiny made Aarya happen'
Neerja man Ram Madhvani on the Disney+ Hotstar show, frontlined by Sushmita Sen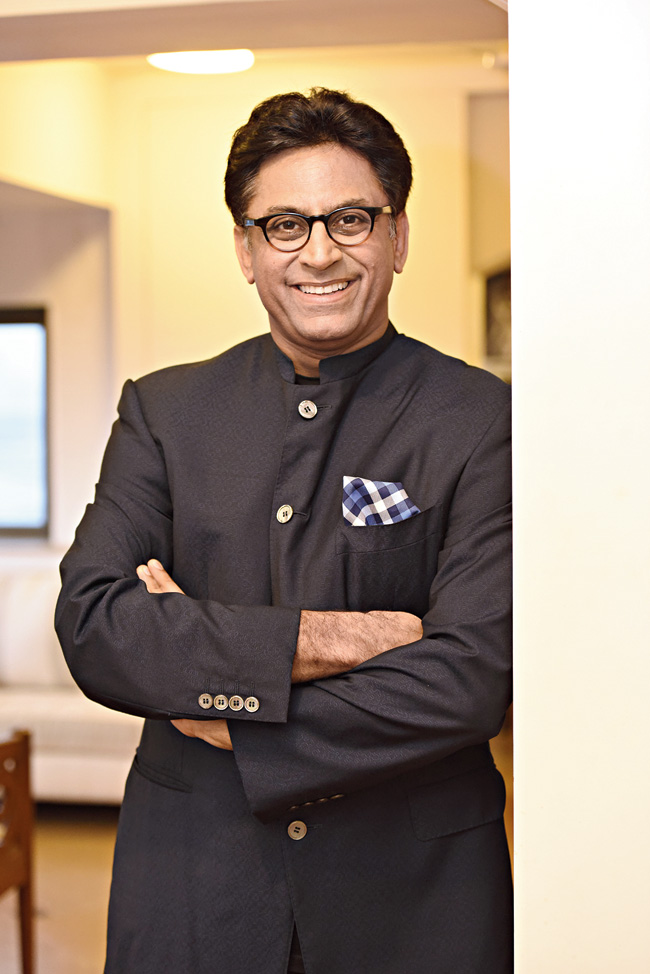 ---
Published 14.06.20, 01:49 PM
|
---
The trailer's been liked so much. I hope people like the show as much as the trailer… otherwise I will have to release the trailer for nine hours!" laughed Ram Madhvani, when we complimented him on the big numbers — 23 million and counting! — that the trailer of Aarya has notched up. Madhvani, who's earned his stripes directing many an iconic ad film and was the man who brought the story of real-life braveheart Neerja Bhanot to the big screen with his 2016 film Neerja, now directs Sushmita Sen in the title role of the nine-episode series that streams on Disney+ Hotstar VIP from Friday.
Aarya, that focuses on a wife and mother (played by Sushmita) plunging deep into the murky world of narcotics when her husband (Chandrachur Singh makes a comeback) is shot, is loosely based on the Dutch series Penoza and has been Madhvani's passion project for the last nine years.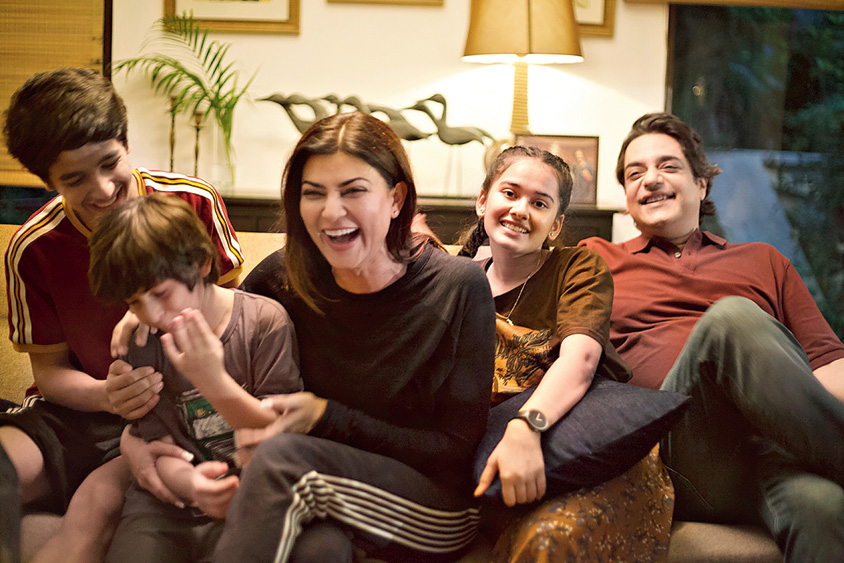 The Telegraph chats.

You have a winner of a trailer. So come Friday, that's half the battle won, isn't it?
Yes. The dialogues have really hit home. I love dialogue-baazi, the kind we would get in the Hindi commercial films that I would watch when I was younger. In Aarya, we have dialogues that create an impact, which are throwaway lines… we've got major reactions for the 'sherni' line and the one that says, 'Mard bachey nahin'…
The latter is already a meme favourite!
(Laughs) True. We've got a great reaction. I did put in those dialogues knowing fully well that people would catch them. I come from advertising, so I am constantly wanting catchy stuff.
Why did you want to adapt Penoza and how much passion and patience does one need to be able to stay with a story for nine years?
I watched Penoza nine years ago with my wife Amita, who is also a co-producer at Ram Madhvani Films. We loved the central character (Carmen, played by Monic Hendrickx). We tried to make it into a movie but that didn't happen. God had a plan and the universe was backing a script that was different from the scripts that I was writing. In the middle, I also wrote four-five stories that didn't work out.
Sometimes, stories chase you. And then there are some that you write and then look at them a few years later and say, 'Nahin, ab yeh picture nahin baanani hain'. But with Aarya, it remained… the character remained, her strength remained… and not because she's a woman and I don't want to be known as someone who only makes women-centric subjects. It just happened that both Aarya and Neerja have strong women in them, including Shabanaji (Azmi) in Neerja.
Aarya is a show about family, about tragedy… I have also used the Bhagvad Gita in it. There's a certain dharam-sankat that the character goes through… wait till Episode 9 because that's where I will tell you what it's all about. It's one way to make sure that you watch till Episode 9! (Laughs) Honestly, destiny made Aarya happen. It brought all of us together after so many years.
What made you pluck Sushmita Sen and Chandrachur Singh out of hibernation?
It's not that I was the first to go and offer them a script… they have been looking at scripts over the last few years. The OTT platforms have really opened up avenues for talent, both old and new. Especially for talent that no longer wants to bother about the Friday mafia or be worried about reputations being scarred just because of one Friday release.
The two of them had watched and liked Neerja. They liked the process that I use to work. And most importantly, they liked the story. They said 'yes' very easily. It's not easy for Sushmita to say 'yes'… there's no need for her to say 'yes'. It's not that she's saying, 'Now I have to get back to work, no matter what'. She was waiting for something worth her while. When I narrated Aarya to her, she was enthusiastic like a child. I couldn't believe how excited she was… I thought she was acting! (Laughs) But then I realised that the enthusiasm and motivation was for real. Sushmita is very straightforward and says things on your face. She would have told me straight on my face if she didn't like the script and didn't want to do it. She just said, 'I love it and I am doing it!' And I was like, "Huh? You are doing it?! You said 'yes' so easily!"
What's it been like working in the web space?
I like the fact that the OTT platform doesn't allow my reputation as a film-maker and content creator to be determined by a Friday. I am not interested in a hit or flop. Thank God, Neerja was a success and people liked it, because that gave me recognition and brand equity. But I am happy that on an OTT platform, I am not at the mercy of the Friday mafia. Wait, there is actually a way even here to measure success… you know you have done well when they green-light Season 2! (Laughs)
Watching a film in a theatre means making a plan, getting others involved and a whole lot of other variables. But the film-maker is also guaranteed a captive audience. In the case of the web, I enter your living room and you can click your remote and throw me out anytime. So that's the danger of the web platform. But the kind of recognition that a whole lot of people are now getting for their work on OTT — which they probably didn't get in films — is immense.
You wrapped up the shoot for Aarya in mid-March. But India going into lockdown almost immediately after meant that you had to do your entire post-production work at a time when the country was shut. What was this new way of working like?
It's the kind of stress that requires me to say 'Om' every five minutes! (Laughs) It requires a lot of patience. I come from the communication business, but one of the problems of working like this is communication. This way of working definitely took longer. One has to be understanding, patient, be able to navigate technology…. But then you have to turn around and say, 'Okay, I have to get this show on the road'.
Compassion and a whole lot of organisational skills is what I have had to employ while working during this lockdown. I have a team of people who are just incredible and have tremendous work ethic. To pull this off by working on an excel sheet day after day has been remarkable. We would all be on a call, commenting on a scene, then the whole scene would be put down one by one…. It would have happened so much faster if we were all together in a room. We are still at it, by the way… I am still finishing the music work as we speak (laughs).
I am also shooting an ad now, but that's being done from home. Once we get back to shooting a feature, we will have to adhere to trade union protocols. If we follow that, I think we will be okay. Thankfully, I don't have a film that I have to get back to because then I would be extremely worried about keeping my team 100 per cent safe. I am hoping that people will figure out things as they start working. And I am also hoping this should pass soon.
Will this alternative way of working increasingly become a trend in the post-Covid world?
I think so. I stay in Prabhadevi in mid-Bombay and my music director, Vishal Khurana, stays in Malad, which is literally two hours away in traffic. The good thing is that I don't have to brave the traffic and go to his home studio any more! (Laughs) People will try and travel less and work more online. I hope that results in less carbon emission… I think the world needs a holiday every two weeks in a year so that we can start seeing Mount Everest from wherever we are! (Laughs)