Aamir spills the beans
Aamir Khan was on Koffee with Karan on Sunday. Highlights from the episode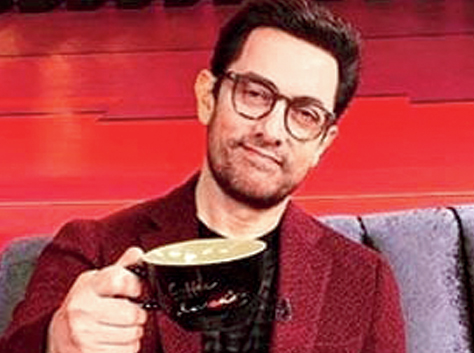 ---
---
Four days ahead of the release of his Diwali biggie Thugs of Hindostan, Aamir Khan was the guest on the Koffee with Karan couch on Sunday. Here are some moments that made the episode, hosted by Karan Johar, worth a watch.
On Thugs of Hindostan: "I'm specially nervous about this film because people are used to seeing a message in my films. This is, however, a mainstream kind of film. Thugs of Hindostan is the only film in my entire career that I have chosen because I loved the role so much. Firangi (his character) is way beyond (his character Munna) Rangeela. He's a complete rogue, has got no conscience… he's the kind of guy you would love watching, but you wouldn't want to be friends with him."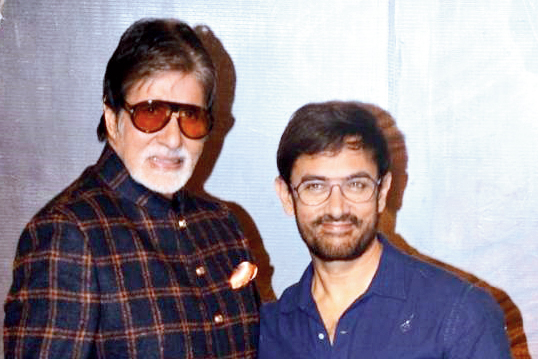 On his first encounter with Amitabh Bachchan: Aamir said he's "a huge, huge Bachchan fan" and that the generation of today doesn't know how it feels growing up without watching Bachchan's films.
Aamir also recalled his first encounter with @SrBachchan when he was in Ooty shooting for Jo Jeeta Wohi Sikandar. "I came back to the hotel after shoot and got a message that Mr Bachchan had called me. I thought someone was pulling my leg. In half an hour, he called again and I still thought it was a joke. But then I heard his unmistakable voice at the other end.
When he said, 'Hello, my name is Amitabh Bachchan', the phone almost fell from my hand and I kept saying 'Yes sir, yes sir' to everything he said and asked. I think if he had asked me about the weather in Ooty, I would have said, 'Yes sir!'
Aamir also said that whenever Bachchan calls him even now, he stands up and speaks to him — even over the phone!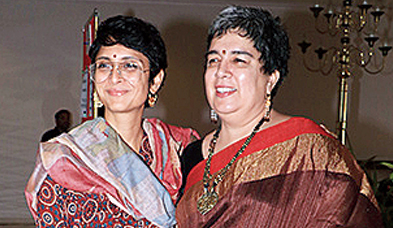 On his equation with his ex-wife Reena: "Reena and I were married for 16 years. When we broke up, it was traumatic for me, for her and for both our families. It (the divorce) didn't mean I lost respect for Reena or my love for her. She's a really wonderful person. I've grown up with her… we got married very early."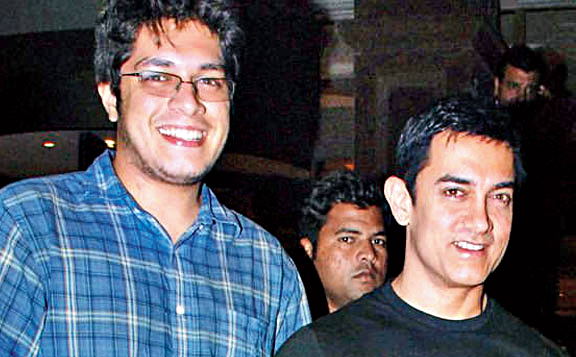 On son Junaid's film aspirations: "Junaid wants to be in films… he wants to act and also make films. I have warned him that he's chosen a tough path; he happens to be my son and there always will be comparisons. The first thing I told him was, 'When the time comes for you to take your first step into acting and if I feel you aren't good enough, then I will tell you on your face. And I won't actively do anything to support you because I feel that will be unfair to the film and to the audience'."
On #MeToo: "I'm glad that a cleanup is happening… that women are having the strength to speak about it. I wish our films didn't encourage this kind of behaviour. I wish we didn't objectify women. I have done it in my films. I have done a song called, 'Khambe jaise khadi hai ladki hai ya chhadi hai' (from Dil). I realise that now, and it's awful."
Koffee Shots
In a segment that's been a hit on previous seasons, Karan presented Aamir with a series of situations — if it was true, he had to down a coffee shot, not if he hadn't. Aamir downed coffee shots when asked:
Fallen asleep while watching a contemporary's film.

Cheated in a relationship.

Lied in an interview.

Showered with someone. "All the time. Kiran and I shower together very often."

Aamir said that he doesn't use make-up to hide a hicky. "I don't hide my hickies," smiled Aamir.

Rapid-fire with Aamir
Malaika Arora Khan hosted this segment that saw Aamir competing with KJo. Aamir won the round with some sparkling answers.
PS: "You guys look like you are both asking me for a dance," smiled Malaika, when both Aamir and Karan held her hands to usher her on set. "Or you could be walking down the aisle, which will also happen in your life soon enough," KJo cheekily remarked, adding fuel to rumours of Malaika and Arjun Kapoor tying the knot soon. Malaika's response, "Oh, stop it!"
Malaika: Your guilty pleasure?
Aamir: Playing poker.
Malaika: If Shah Rukh Khan was your neighbour, what would he borrow?
Aamir: My cigarettes. Now I smoke a pipe, so he will probably borrow that.
Malaika: Salman Khan?
Aamir: Salman doesn't need to borrow … woh aake uthaake leke jaata hai!
Malaika: Complete the sentence… When I dance I look like….?
Aamir: Someone who's trying to swat a fly!
Malaika: If you were on a boat with Shah Rukh and Salman and there was place for only one, who would you push out?
Aamir: (Smiles and pauses): I would push out Salman… kyunki Bhai toh kabhi doobenge nahin!