A fan wanted to eat my hair: Kartik Aaryan
An interview with the star before the release of Luka Chuppi, his first since Sonu Ke Titu Ki Sweety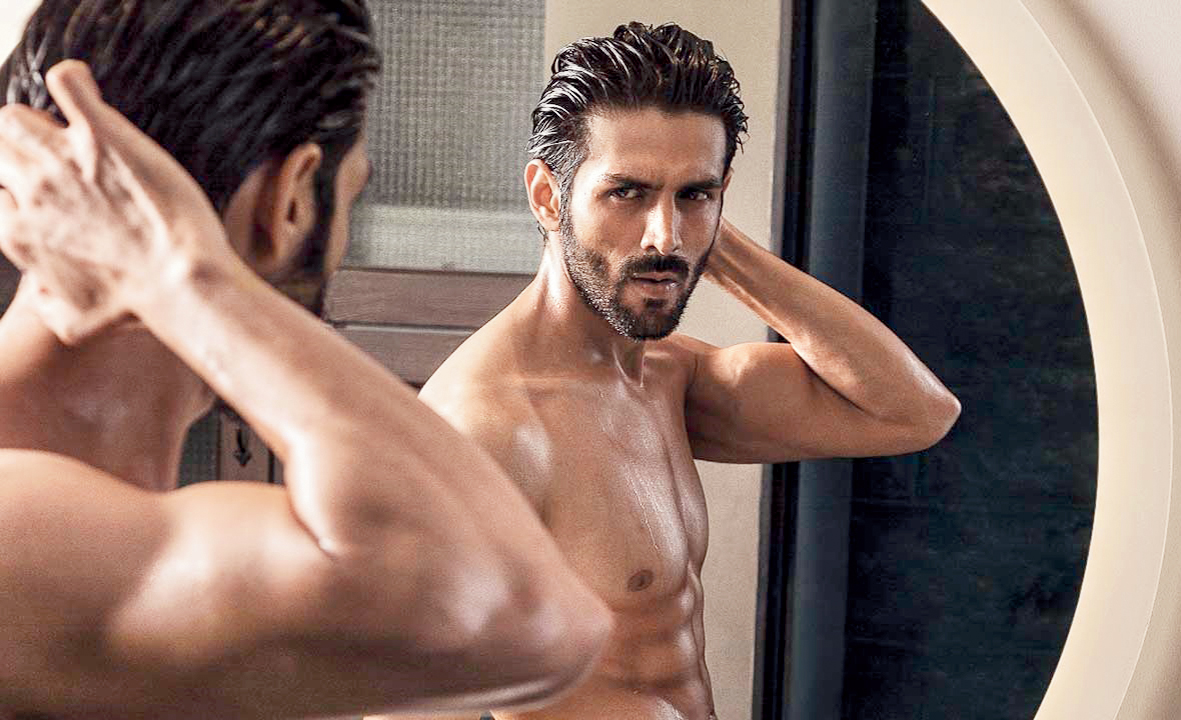 Kartik Aaryan
Image: Agency
---
Published 28.02.19, 07:12 PM
|
---
Exactly a year ago, Kartik Aaryan's life changed forever. Seven years and five films after he first started, the actor delivered a film that caught the imagination of the country. Sonu Ke Titu Ki Sweety wasn't Kartik's first hit film (both the Pyaar Ka Punchnama films did decent business) but it did catapult him on to the next level. "My life is divided into pre-Sonu and post-Sonu. Life has suddenly gone on to the fast track," Kartik tells The Telegraph.
We met the newest heartthrob on the block just days before his Friday film Luka Chuppi — his first since Sonu Ke Titu Ki Sweety — in the office of the film's producer Dinesh Vijan's Maddock Films. We chatted with the actor about shooting this film in the streets where he spent his childhood, hook-up rumours and the fuss about his hair.
One of the big changes that's happened in your life is that you've bought your first home.
Yeah. All these years I was living alone and my family was in Gwalior. I always wanted them to shift here but didn't have a place. I was staying in a typical one room-kitchen kind of house that we have in Mumbai. Finally, I have a big place and I've been able to shift my family here. My mom and dad are staying with me, and my sister is going to shift soon. The four of us will stay here and it'll be how I was with my family in Gwalior.
It feels amazing to have a proper place in Mumbai or to have my own car. These might seem like material things, but these are also indicators of how far I have come. I feel grateful every other day when I wake up. These are things that I have bought with the money I earned doing what I love doing.
Since Sonu Ke Titu Ki Sweety, has there been one moment of complete disbelief that you have reached where you have?
This was some three-four months after Sonu Ke Titu Ki Sweety. I was running some errands and I jumped out of my car at a traffic signal and went into a shop. This was a normal thing that I had done all my life. What was different was there were some college students who saw me and and wanted selfies. There were other people who followed the students. And this was all here in Mumbai where people don't really care about celebrities so much. I was just taken aback. It started with three-four people and became an unmanageable group. That was when it hit me.
When so much is changing around you, how do you keep your feet firmly on the ground?
Stardom is not exactly what I'm here for. I love the attention and I love what is happening right now, but this is a byproduct of what I really want to do, and what I'm doing. I'm very passionate about acting. I'm a greedy actor and I really want to do lots of amazing roles and characters. That's what keeps me grounded. All I am thinking about is what I need to do next with a character. There's so much I still need to achieve. I want to become the actor for whom films are written.
In this journey, what does Luka Chuppi tell us about the kind of actor you want to become?
For the first time ever, I now have options of scripts. I am not doing a film just because it's my only choice. You'll now get to see the kind of stories I want to be a part of. I love commercial films, that's what I have grown up with, but I love good stories. I love watching films like Andhadhun and shows like Breaking Bad and Game of Thrones. This is what Luka Chuppi is. It's a comedy of errors that's very modern and not illogical. It has a message but it's not preachy.
And you shot this in Gwalior, your home town. What was that like?
The kind of welcome I got from my hometown was insane. There were hoardings with tacky old photographs of mine! (Laughs) When they told me, I was happy that someone had put hoardings of me but when I saw the pictures, I was very embarrassed. Seriously, though it was a sweet gesture.
I visited my school as well while I was shooting, and I was the chief guest there, which was again a surreal experience for me. It was unreal, shooting in Gwalior, like being in a flashback story where I'm seeing my childhood — this is where I was playing with my friends, this is the restaurant where I came on a date. I never imagined shooting in my hometown, where I always dreamt of becoming an actor, where it all started.
One of the first indicators of a star on the horizon are hookup rumours. So what is going on in your life with Ananya Panday?
No answer to that (laughs). There is only Luka Chuppi happening in my life!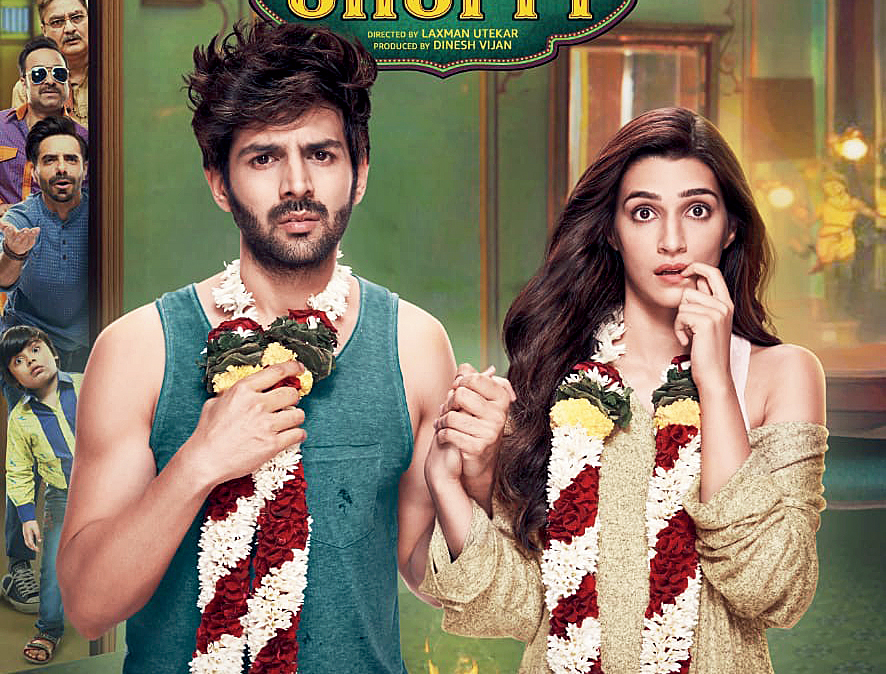 Literally as well?
(Laughs) I am not going to fall for that, but well done! (Claps)
Fair enough. You are from outside the industry and your parents have only been consumers of this kind of gossip before now. What is it like for them to read stuff like this about you in the papers?
My mom and dad are chilled out, they've got used to it now. They sometimes do ask me like a journalist would (laughs)... my mom, especially. She's very curious about everything that's happening in my life. So she does ask me… in a very indirect way, the way mothers do.
I have to ask about your hair. Why are people obsessing about your hair?
(Laughs) I don't know! You tell me. My hair makes national headlines. There was this fan who said that she wanted to eat my hair. She said she wanted to touch it and eat it! Yeah… I don't know what to tell you. I'm just happy that the fans like my hairstyles. I have to thank my parents because I got the good genes from them.