A chat with Jazz musician Arturo Sandoval
The Cuban-American jazz musician (trumpeter, pianist and composer) was in Mumbai last month to perform at the NCPA Add Art Festival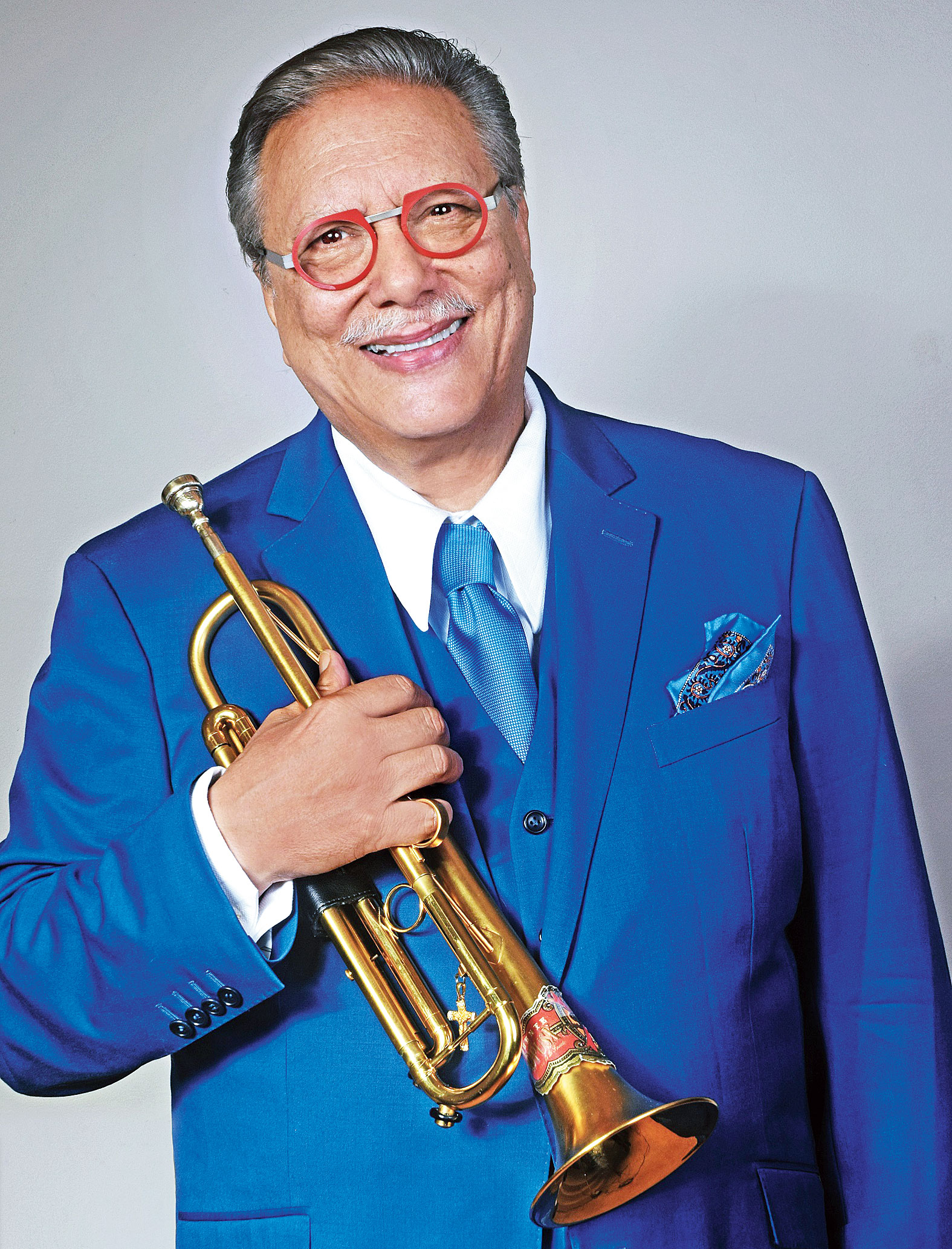 Arturo Sandoval
(Sourced by Correspondent)
---
Mumbai
|
Published 15.12.19, 01:56 PM
|
---
With 10 Grammys, six Billboard Awards and an Emmy, it is safe to say that Arturo Sandoval's mantel is a packed one! The Cuban-American jazz musician (trumpeter, pianist and composer) was in Mumbai last month to perform at the NCPA Add Art Festival, as a part of the 50th anniversary celebrations of the National Centre for the Performing Arts. We caught up with him for a brief chat:
Growing up in Cuba, was it difficult getting into music as a career?
I was always into music and since a very young age. I was born in a very poor part of the island and we were farmers and hard workers... my house didn't even have a floor, we had dirt floors. So it was a hard childhood in that sense, but I had a lot of love and support from my parents and that made all the difference. Plus, my own determination was at 10,000 per cent and I was not going to stop working and studying and practising until I made something of myself.
So how did jazz happen to you?
I fell in love with jazz as soon as I heard it! I was a young man in Cuba and I could not believe what I was hearing — I was completely obsessed and I had to hear more and learn as much as possible about it and that is how the journey began, with a curiosity I could not quench. I think when I was five-six, I would put on little concerts in my backyard with a handmade percussion for my cat!
How important is freedom to you when it comes to making art?
Freedom is the most important word in the dictionary. There is nothing bigger than having freedom.
In recent years, you have collaborated with the likes of Ariana Grande and Pharrell Williams. And you have worked with the likes of Frank Sinatra, Johnny Mathis and Dizzy Gillespie in the past...
Oh, it is always wonderful collaborating! With Frank Sinatra, unfortunately, I never met him — the song was done, and I was asked to record the trumpet on top and so it was just me in the studio. It would have been a dream come true, to meet him. And Pharrell Williams is a musical genius — incredible producer and creator, but more that everything, he is such a kind and humble man, he's a pleasure to work with.
This is your maiden trip to India. What do you think about India's music scene?
To be honest, I am not so familiar, so I hope this trip can help enlighten me. I am very much looking forward to all the plans we have in Mumbai at the NCPA Add Art Festival. Not only do I have the honour to perform with the best touring band I've ever had but I also get to share the stage with incredible Indian musicians for my jam session. It's wonderful!
In my masterclass at the festival, I spoke a lot about the experience of becoming and being a musician and I got very broad about music and the music industry in general and also quite specific and technical about playing the trumpet and other instruments.