A Bumper like no other
The short, starring Riddhi Sen, Dhee Majumder, Rajarshi Nag and Chandan Sen, is streaming on IMDC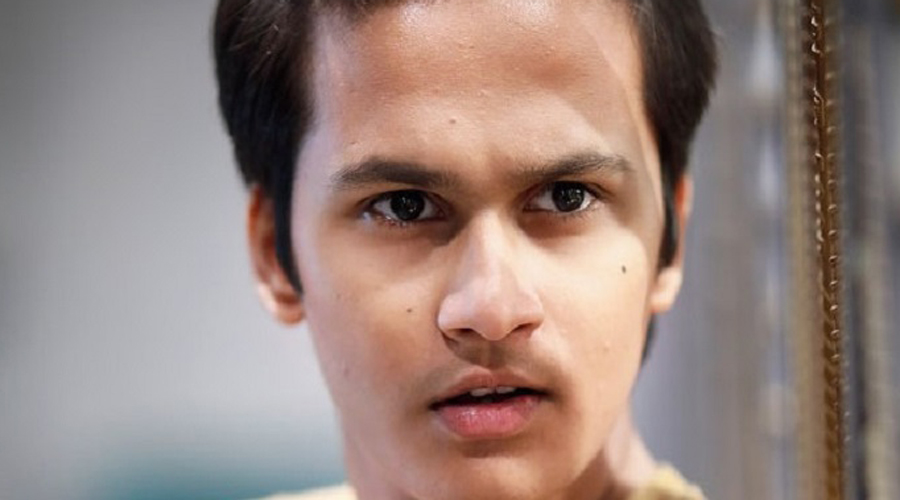 ---
---
The short film Bumper, directed by actor Rwitobroto Mukherjee, is a labour of love. While shooting for the film Open Tee Bioscope, he formed a strong bond with his peers. As soon as the film was completed, the team was all set to work on something together again. That is when Rwitobroto came up with the idea of shooting his short film. "I started making the film in 2014-15. It took a lot of time because I did it with all my near and dear ones," says the actor about his directorial debut. Bumper has done its rounds at various film festivals and now the short, starring Riddhi Sen, Dhee Majumder, Rajarshi Nag and Chandan Sen, is streaming on IMDC. The Telegraph chats with Rwitobroto....

How has the feedback for Bumper been since it started streaming?
I shot three different sections of the film using three different cameras. Then I also did the colour scheming accordingly. So many people of the industry who saw the film told me that they were really impressed by the look of the film. They said the cinematography and colour scheming were very different. Also, many people told me that the film really made them feel eerie... they would think twice before getting into a yellow taxi now.
Why the name Bumper?
It is a linking element between the two stories in the film. Plus, it is a key element in the story which leads to an accident.

Tell us about the cast?
Since it is my first film, I also made my mother and my sister play small roles! My father (Shantilal Mukherjee) and I also make an appearance in the film. The character names are very interesting and it happened quite naturally while writing the script. Riddhi's name is Koushik Sen and Dhee's name is Silajit Majumder in the film. Also, the taxi driver was played by a person who is a taxi driver in real life. He acted in a film for the first time and did so superbly.

Is it a tribute to the film Taxi Driver?
It is not. By the look of it, it could be said that it is a little similar to the film Taxi Driver but otherwise it is not related in any way. It is a story within a story which is linked by the taxi. The yellow taxi instantly reminds us about Calcutta. It gives us the Calcutta feel. When we shot the film, yellow cabs were still very much a part of Calcuttans' lives. The taxi sort of creates the ambience in the film. It is a representation of Calcutta in itself.

Tell us about the plot?
Nowadays whatever we hear or watch, nothing has a long-lasting effect on us. Even if it is drastic we tend to move on. I was very curious to explore this aspect. There is an idea of fear psychosis. The plot is based on two accidents that take place on one night in Calcutta. And there is a taxi.

Why release Bumper on an OTT platform and not on YouTube?
I am against this idea of people not paying to watch something we made with so much effort. We made it with money, it is also about people paying to watch it. There is a fair amount of audience engagement and more than what I had expected.