7 mockumentaries on sports, music and fashion that will leave you splits
From Joaquin Phoenix, Kit Harington to Sacha Baron Cohen — these mockumentaries feature some of the biggest Hollywood stars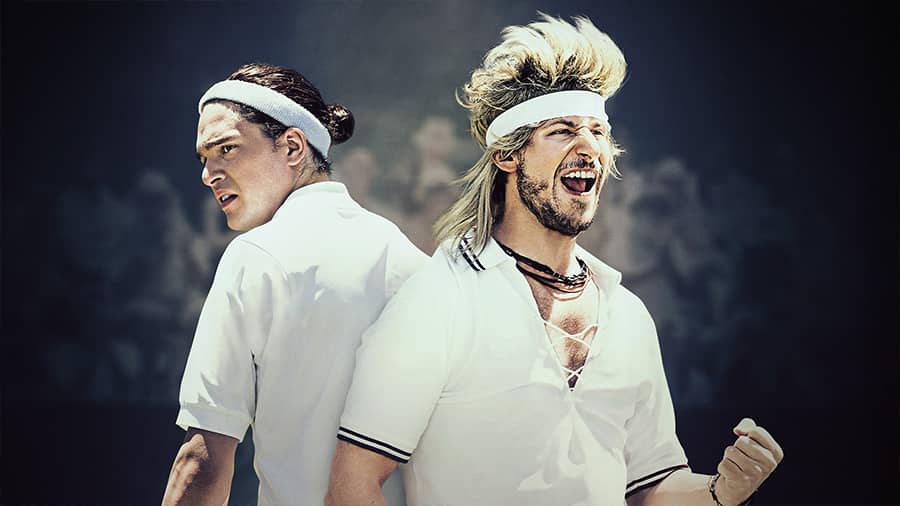 (L-R) Kit Harington and Andy Samberg in 7 Days In Hell.
Twitter
---
Calcutta
|
Published 22.08.22, 03:32 PM
|
---
Mocking the truth, documentary style — that's what a mockumentary film tries to do, and the successful ones manage to turn cultural trends and ideas on their head to great comic effect. 
Mockumentaries use the serious format of documentary to make fun of whatever they want to — from the rivalry between two tennis greats to vampires and hip hop artists. 
Here are seven mockumentary films that will leave you in splits. 
This is Spinal Tap (1984) Rob Rainer's fictional rock documentary, This is Spinal Tap, laid the groundwork for mockumentaries that came after it. The film follows a fictitious heavy metal band, Spinal Tap, touted as one of England's loudest bands, on their problem-plagued US tour. From setting up a tiny Stonehenge-themed stage to getting an amplifier dial that goes up to 11 instead of the usual 10 — whatever the band does is comic to the core. This is Spinal Tap became so popular that the lead actors actually formed a band of the same name and reunite periodically for some memorable concerts. It set the absurdist tone that in many ways continues to define this particular genre.
Borat (2006) Larry Charles' unique style of guerilla mockumentary bursts onto the big screen with Borat! Cultural Learnings of America for Make Benefit Glorious Nation of Kazakhstan and it was so well received that he continued with it. In Borat, the lead actor Sacha Baron Cohen plays the titular Borat, who is a journalist from Kazakhstan on a tour of the US that results in significant culture shocks blended with extreme silliness. Most of the interactions are with real people, who believed Cohen's character was real, which led to some unexpected honest reactions.
Bruno (2009) After the humongous success of Borat, Sacha Baron Cohen and Larry Charles teamed up again to explore the wild world of the fashion industry. In this 2009 mockumentary, Cohen plays a gay Austrian fashion journalist Bruno, and his character is a lot like his role in the TV series Da Ali G Show. Bruno chronicles Bruno's journey of becoming a Hollywood celebrity after disrupting a Milan Fashion Week catwalk and subsequently losing out on his TV show Funkyzeit mit Bruno. Charles and Cohen stuck to their guerilla-style filming to get candid reactions from people interacting with Bruno.
I'm Still Here (2010) In 2008, Academy Award-winner Joaquin Phoenix announced that he was quitting acting to pursue a career in hip hop as a rap artist. The actor's interview with David Letterman in the Late Show with David Letterman sent shock waves. Phoenix was spotted smoking weed and dropping beats wherever he was going. Thankfully, it was all part of Casey Affleck's mockumentary, I'm Still Here. Phoenix, known for his method acting approach, stayed in the character for almost three years and everyone besides the crew thought he was behaving weirdly. The result was a hilarious and entertaining mockumentary classic.
What We Do In The Shadows (2014)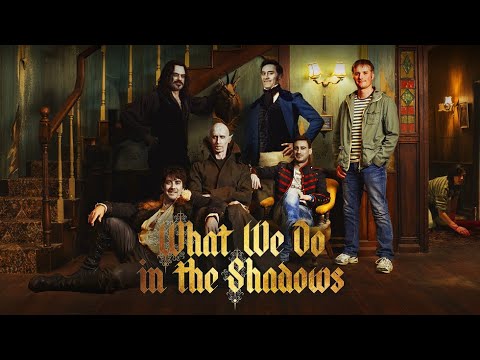 Before cementing his name as a comic genius in Hollywood, with films like Thor: Ragnarok and Jojo Rabbit, Taika Waititi wrote and directed What We Do In the Shadows in 2014 with his frequent collaborator Jemaine Clement. This horror-comedy film takes a fresh approach to vampire films in the mockumentary format. What We Do In the Shadows focuses on a fraternity of New Zealand-based vampires. A documentary team follows four vampires, who live together in an apartment in Wellington. They all have extraordinary abilities, including the ability to fly and shape shift into different animals. Waititi also plays Viago, a 379-year-old cheerful vampire in this laugh riot.
7 Days in Hell (2015) Produced by HBO Films, set during the 2001 Wimbledon, this film follows the fictitious rivalry between two tennis stars, Aaron Williams and Charles Poole, who face off in what becomes the longest match in history. It was disguised as a HBO Sports documentary.
While Game of Thrones actor Kit Harington plays Poole, a British child prodigy who is forced into professional sports by his dominating mother, Brooklyn Nine-Nine's Andy Samberg plays Aaron, the (fictitious) adopted brother of Serena Williams, who makes a cameo in the film.
From the death of a judge during an ongoing tennis match to Queen Elizabeth II leaving threatening messages on Poole's answering machine, 7 Days in Hell is filled with hilarious and absurd sequences.
Documentary Now! (2015 - 2022) Created by Saturday Night Live veterans Bill Hader, Fred Armisen, Seth Mayers and Rhys Thomas, Documentary Now! is a mockumentary TV series hosted by Helen Mirren. The series spoofs celebrated documentary films by parodying the style of each documentary with similar, but fictitious, subjects. From Osho's Rajneeshpuram debacle to the marathon recording session for Stephen Sondheim's musical, Company, the series looks at several prominent documentaries with intriguing plots in a hilarious light.