26/11 film recalls Taj staff heroics
'The Taj in Bombay, where much of the film is located, is probably my favourite hotel'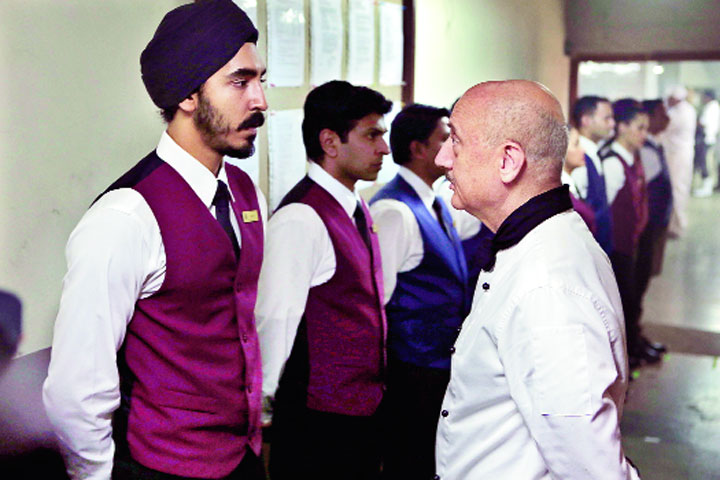 ---
London
|
Published 16.10.19, 02:54 PM
|
---
At one stage there were doubts about whether a film as sensitive as Hotel Mumbai, dealing with the events of November 26-29, 2008, in which 174 people were killed and over 300 were injured, could ever be shown in India. But now it has been announced the movie will be released on November 22.
After attending a recent screening in London, I can confirm this is a deeply harrowing and upsetting film which might cause rage and do nothing to calm relations between India and Pakistan. But on balance, I think this film should be seen in India and, perhaps more importantly, in Pakistan so that a tragedy like this never happens again.
The Taj in Bombay, where much of the film is located, is probably my favourite hotel. When news broke that gunmen had broken into the Taj, the first thing I did was call the late Lord Gulam Noon on his UK mobile from London.
He answered in a hushed tone: "Sorry, I've got to keep my voice down but they are running up and down the corridor outside."
Noon had a lucky escape.
The Australian director Anthony Maras has cast Dev Patel as Arjun, a Sikh waiter who is a composite of several Taj staff. Anupam Kher has done a superb job playing the head chef Hemant Oberoi, a man of quiet dignity. American actor Armie Hammer and Iranian-British actress Nazanin Boniadi play a wealthy couple visiting the Taj with their newborn baby and nanny Sally (Tilda Cobham-Hervey).
The word "Pakistan" is not heard at all throughout the two-hour film although the gunmen, shown with earpieces plugged in, are being controlled by their handlers. Only right at the end is there a line that the masterminds behind the attack are still at liberty in Pakistan.
"Of course, they are not representative of the entire nation of Pakistan, but we can't run away from the truth, which is that is where they were trained, where they came from and this has been thrashed out in the public discourse for years and years," Maras tells me.
He decided to make a film not so much about the terrorists but the heroic efforts made by the Taj staff to minimise loss of life. The Indian concept that "Guest is God" - Atithi Devo Bhava - is not one with which western audiences will be familiar.
Maras says that the death toll in the Taj, which was crowded with a thousand people, was bad enough at 32 but would have been much higher had it not been for the bravery of the staff. Nearly all who were killed were staff, he points out.
"This is a story that the whole world should know," argues Maras.
The cold-blooded executions by the AK-47 wielding gunmen are shocking but Maras says he did not want to depict the violence off screen.
"We had to tone down what really happened," claims Maras. "We showed a minute fraction of what occurred. These guns are deadly instruments and the violence is real.
"And personally I think that would be doing a disservice to the story and to the plight of the people who lived through it to make it into some kind of diehard action movie or try and sanitise it.
"It is important not to make cartoons when dealing with true life stories; in a lot of movies, particularly Hollywood movies, also a lot of Bollywood films, people get shot, they keep running, they are firing, they are swinging from ropes - it's not what happens.
"The job of the artiste is to wake people up a little bit and challenge them and say, 'This is going on in the world.'"
He has concluded that the 10 young men, allegedly sent by the terror group Lashkar-e-Taiba, "were prime candidates for radicalisation. Behind them were another 10 and another 10 and another 10 before it was whittled down to the 10 who finally went. There were initially 100 candidates put through the (training) camps".
Maras, for whom Hotel Mumbai represents a creditable debut feature, admits he has been changed profoundly by the experience of making the film.
"While I have been horrified by what happened, I have also been overwhelmed with the courage and the altruism that existed among staff and guests."
He marvels there were "so many people from different races, religions, ethnicities, socio-economic backgrounds coming together to survive and be there for one another, in many cases very selflessly".