12 reasons why Telugu actor Vijay Deverakonda has our attention
The 29-year-old looker of Arjun Reddy fame is the outsider who's made it big without any filmi lineage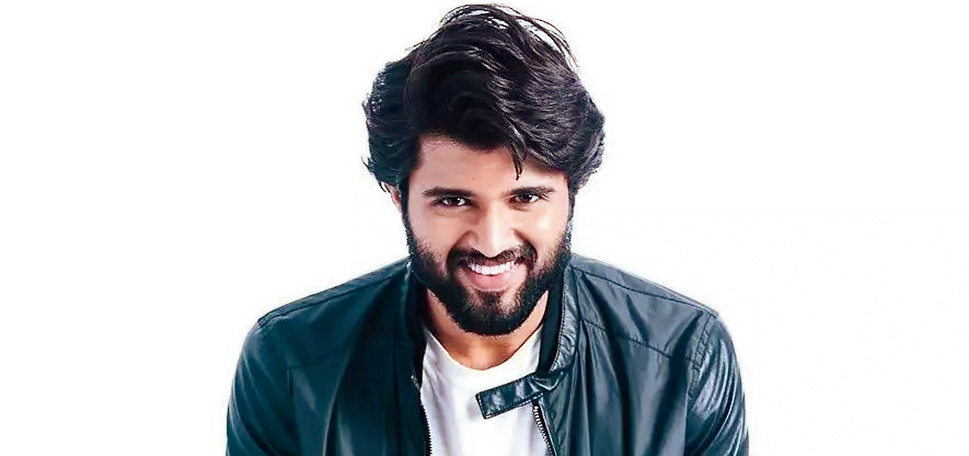 ---
---
He has a bad-boy rock-star vibe...
Don't let that charming smile fool you. The 29-year-old looker, who forayed into films seven years ago but has shot into the spotlight in the last few years, is an alpha-male, both on screen and off it. A sex symbol, Vijay Deverakonda is the hottest (and coolest) star on the block, exuding a raw masculinity that's hard to ignore. We love many things about him, most of all his rock star walk and talk.
...And yet he can easily be the boy next door
That disarming glint in his eyes has a lot to do with it. While he can pull off the power guy act with ease, there's an inherent vulnerability to the man that endears him to his fans. It's a trait that's evident in his films (Pelli Choopulu and Geetha Govindam) and in his interviews.
He's made it on his own steam
With most of his peers hailing from one film family or the other, Vijay Deverakonda has earned his stripes on the back of his own hard work. His dad Deverakonda Govardhan Rao may have some TV directing assignments to his credit, but Vijay is the virtual outsider who's made it big without any filmi lineage.
He's picked some out-of-the-box roles
He may be relatively new to the business, but Vijay has quickly made a mark based on his hatke movie choices — whether it's the high-on-energy supporting role in his breakthrough film Yevade Subramanyam or the unmotivated chef he brought alive in his first lead role in Pelli Choopulu. He stood out in an ensemble film like Mahanati and effortlessly transitioned into the more 'mature' role of a politician in Nota. We like that he takes his craft seriously and considers seminal theatre guru Stanislavski an inspiration.
He's one of the most bankable stars around
After three big hits in the past few years, Deverakonda is being considered one of the biggest Gen Y stars of south Indian cinema. Last year's Geetha Govindam is one of the biggest Telugu hits in recent times, right after the Bahubali biggies. Plus, he is a top draw in the overseas market and has a huge pull among the desi audience in the US. And yet he's grounded enough to realise the adulation may disappear one day. "I don't know if people will come for my next film," he said in a recent interview.
He can straddle industries
After making a mark in Telugu films, Vijay successfully ventured into Tamil cinema with Nota in 2018. That he dubbed his lines and owned the screen every time he was on it tell us that there's a lot more coming from him, and not just in Telugu films. And then, it may well be Bollywood calling! #FingersCrossed
Only he could have been Arjun Reddy
It was his turn as a mercurial surgeon perpetually high on drink and drug in the 2017 bonafide hit Arjun Reddy that made Vijay a household name. The part of a man who loses out on love and goes into self-destruction mode may have been accused of taking the path of toxic masculinity in parts, but it's only Vijay's vulnerability that made you love Arjun as much as you loathed him. And did we say how hot he looked in that full beard and Lennon sunglasses in the film?
PS: Shahid Kapoor plays the role in the film's Hindi remake, Kabir Singh.
He sings
He's been an aspiring singer since childhood and has sung in some of his films, the most notable being What the life in Geetha Govindam. He may not have a baritone, but Vijay is blessed with a distinctive voice that helps him play a variety of characters.
He's a big hit with the ladies
Women from six to 60 adore the man and his social media feed is often flooded with marriage proposals. And he's found fans in Bollywood too, with Janhvi Kapoor frequently confessing — even on Koffee with Karan — that she has a crush on Vijay and would like to do a film with him.
He looks good clean-shaven and is a knockout in a beard
Vijay is the rare looker who looks good both clean-shaven and with a beard. We are a wee bit partial to that stubble that takes his sex appeal up by quite a few notches and contributes to his rugged charm. And yes, he rocks chest hair!
He can carry off just about everything
Distressed denims to a plain black ganjee (yes, we are still thinking of his Arjun Reddy), the actor looks good in everything. We loved him best in the crisp white kurta-pyjama he wore right through Nota. He even carried off a lungi in some parts of the film.
He's more than just looks
YouTube his interviews to discover how well the man speaks. He is a self-confessed "over-thinker", but a lot of his appeal stems from his pensive and brooding personality. His interviews show him to be both rooted and reflective. And he wants to become a TED Talk speaker one day. Hell, yes!