A future singed, they return to start all over again
IDs lost in fire, FIR complications come in the way of survivors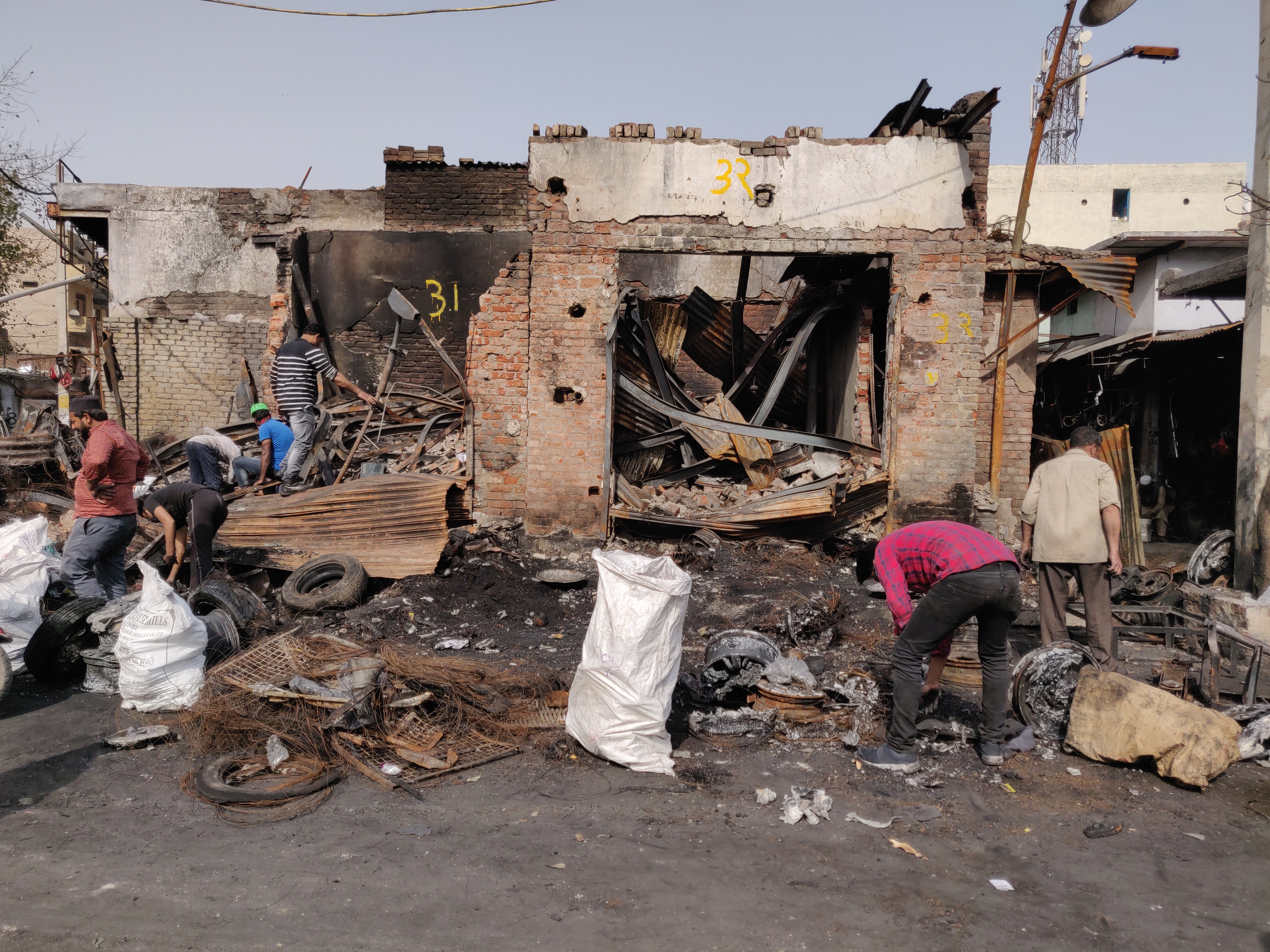 ---
---
Two weeks since the violence in northeast Delhi has ebbed residents are coming to terms with a difficult future that is cloaked with uncertainties as many have lost their IDs and other documents that will help them register claims for damages.
The other mounting concern is to register FIRs with police who, multiple victims and their lawyers alleged, are insisting on a common statement of complaints rather than individual ones.
At Gokulpuri tyre market that was set ablaze by rioters on three consecutive days beginning February 24, traders have returned to gutted shops. There is barely anything that has survived the ravaging fires.
A few who suffered minimal damage are struggling to make a living.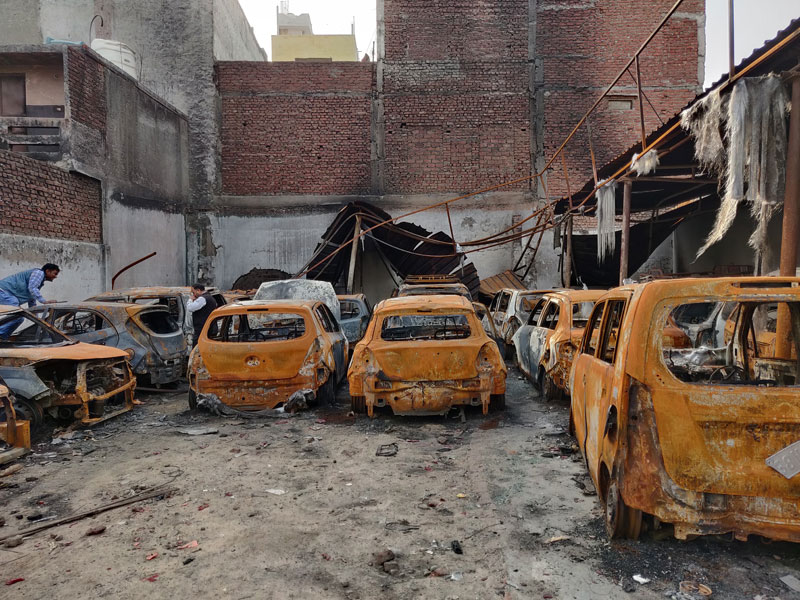 Mohd Azim, who used to sell bike parts from a small shop at the market, hasn't seen a customer in the two days he has returned. "A businessman only wants work and not deal with these things. If we don't come out and sit here they'll (rioters) succeed in their objective. What else can we do, we have to earn a living," said the 47-year-old.
Azim and other shop owners said they have been advised to not remove damaged products and renovate their outlets until investigations are over. However, a few shop owners have gone ahead and rebuilt their shops as it is important to get their small enterprises back on track.
Khaliq Khan, who sold tyres, alloy wheels and bike parts, complained that since police refused to register individual FIRs, their claims for damages weren't being accepted.
"It hasn't even been a year since I spent Rs 10 lakh to renovate my shop. Now I am 62. How can I rebuild this? They've broken us," Khan said.
Around 2.5 km from Gokulpuri is Shiv Vihar tiraha (intersection) where stone pelting and violence took place for about 48 hours from February 25. Two parking, where residents of Mustafabad used to park their vehicles, personal and commercial, have been totally gutted.
The plots adjacent to each other are owned by Hindus. The vehicles that were parked there were primarily owned by Muslims.
One of those whose car has been burnt said that local policemen had threatened to take away all the charred chassis to the local police station's dump yard. "A crane and a tractor were there to clean up the crime scene," he told The Telegraph Online.
Another man, whose Maruti Swift has been destroyed, said many of them were trying to carve out portions of vehicles where the chassis numbers are engraved.
"Insurance companies have instructed us not allow police to clear the space if we want to claim damages. But the administration is adamant on clearing the parking lot," he claimed.
Near the parking lot, a Delhi government relief camp has been set up. A team comprising three women were accepting forms along with copies of complaints from families.
Details of compensation one can expect were written on a banner erected at the back of the camp. Rs 10 lakh for the next of kin of the dead, Rs 2 lakh for a serious injury, Rs 50,000 for a burnt e-rickshaw, and more.
Over 1,700 claims have come in from Shiv Vihar, said one of the women manning the camp.
Ravi Shankar (33), who was at the camp to submit a claim for his vehicle that was burnt on February 25, said he had lost everything. He lost his vehicle documents when his wholesale shop of cold drinks and clothes was set ablaze.
"I have lost my business, my house and have no savings to rely on," Shankar said, pointing to his bank passbook. The last entry was Rs 2,600, his account balance.
Claim forms are being submitted across northeast Delhi. But there is no clarity when these will be verified and the compensation disbursed.