Delhi's air quality to deteriorate in next few days: Pollution monitoring body
Low wind speed and rising stubble burning activities behind the decline, Safar predicted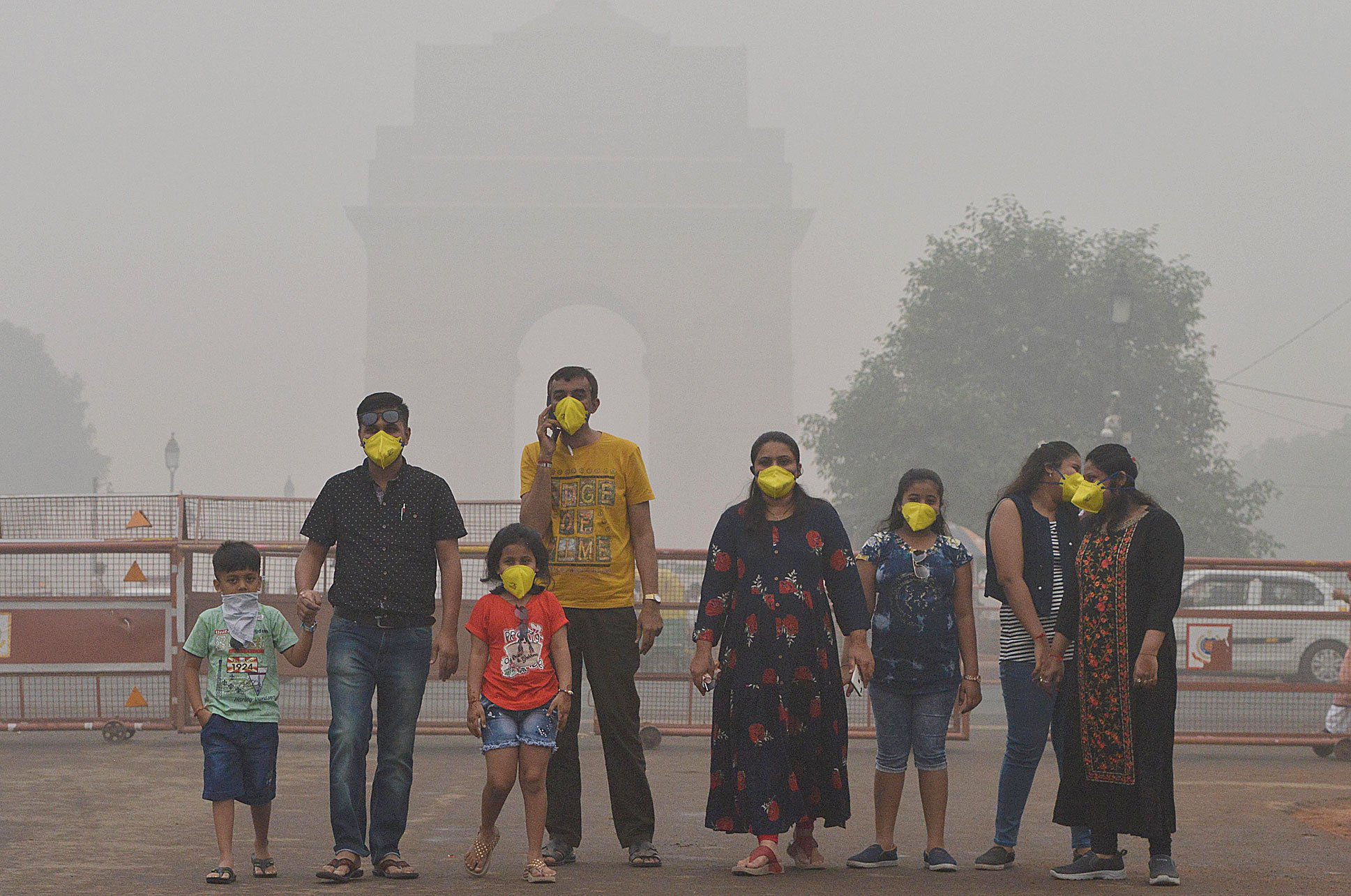 ---
---
After weathering bad air days for long, Delhi registered comparatively low level of air pollution on Tuesday, but the relief is temporary.
The government's pollution monitoring body has forecast that the city's air is going to deteriorate to the upper reaches of "poor" and the lower reaches of "severe" category in the next two days.
According to a prediction by the System of Air Quality and Weather Forecasting and Research (Safar), low wind speed and increasing stubble burning activities in Punjab and Haryana will leave little room for ventilation and pollutants to disperse, leading to worsening of Delhi's air. The condition is likely to last till at least November 22.
"The overall Delhi AQI (air quality index) is in the poor category. A rapid increasing trend is forecast from today and by afternoon AQI is likely to shift to the very poor category. The wind speed has already shown a decreasing trend and forecast to be very calm during the next 48 hours," read the Safar daily bulletin for Tuesday.
The concentration of pollution in the city will be contributed by a combination of factors, including the increasing instances of stubble fire, which the agency counted to be 1,080 through satellite mapping, and northwesterly wind coming from the Punjab side.
"The calm wind and low ventilation index are forecast for the next two days and conditions are conducive for the sudden accumulation of pollutants in the Delhi region. The AQI is forecast to deteriorate to the higher end of very poor category by early tomorrow and then further deteriorate to the lower end of SEVERE category by early morning of 21st November. AQI is likely to stay in the severe category for 22nd November," the body forecast.
Though pollution may deteriorate up to "severe" category by November 23, the situation is not going to last further, it predicted, because of the formation of a western disturbance, which will lead to an increase in wind speed.
The body also predicted increasing of share of stubble fire to up to 14 per cent in total air pollution by Wednesday, going up from Sunday's two per cent. The fire share in the city's pollution had been on the wane till November 17, which, from then on, increased gradually and was registered to be 13 per cent on Tuesday.
The overall AQI of the city was registered as "poor" on Tuesday at 249 and the presence of particulate matter 2.5 much lower at 105 (though still poor) as compared to the last few days. Chandani Chowk and Noida contributed the maximum share of PM 2.5 in the city's air at 332 and 312, respectively, as per data available on Safar's website.