Soleful, vegan shoes
All the footwear uppers for this brand are made from rewashed canvas and dye print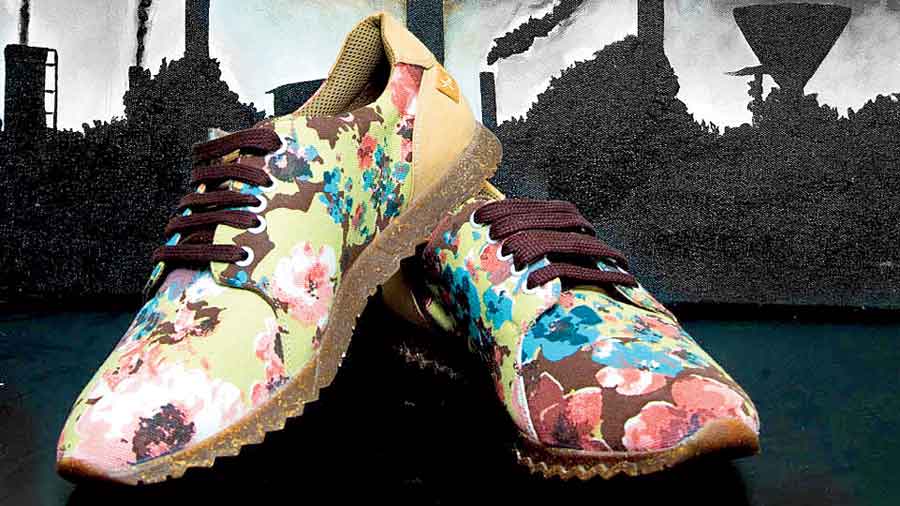 ---
Published 02.09.21, 02:11 AM
|
---
Greensole is a Peta-approved "vegan" shoe brand in India, which uses good-quality soles of used sports shoes and turns them into stylish slippers. All the footwear uppers are made from rewashed canvas and dye print. The brand also upcycles discarded shoes into footwear for underprivileged kids. 
It offers a wide range of footwear, including slip-ons, sport, lace-up and flip flops. Each pair is handcrafted, using sustainable material.
Revenue from each purchase goes towards refurbishing shoes and donating to children in need and opening skill centres. The brand also creates employment opportunities for women in rural areas.
Greensole's footwear has featured at Lakme Fashion Weeks.
Shriyans Bhandari and Ramesh Dhami, co-founders of Greensole, are athletes who ran hundreds of kilometres every year. They also ran through at least three to four pairs of sports shoes every year. The soles were in good condition but the shoe sides tore within months. This made them wonder if they could find some use for the soles. A bit of research led to the idea of refurbishing them into trendy slippers.