Punit Balana on Mandana
The designer marries minimalism with Indian crafts in his latest collection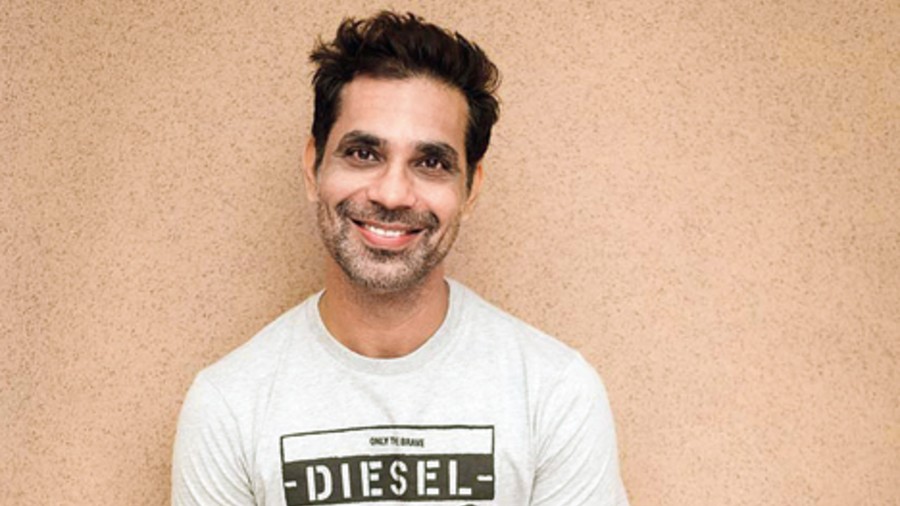 ---
---
Very Indian yet minimal and wearable — these are not adjectives that necessarily always go together in our common parlance regarding ethnic, Indian clothing. However, designer Punit Balana is here to show how with his latest collection titled Mandana. Summery, earthy tones of greens, pinks and ivories accented with hand-block prints, this collection is one that lets you twirl with abandon at a shaadi yet makes you stand out. Here's what the designer had to say about the collection...
The collection looks very summery and wearable. How do you strike the balance between wearability and ethnicwear for Indian summers?
With a focus on nature and its subtle tones, and a playful use of hand-block prints, the Mandana collection creates a design language which is in line with the brand's ethos — always evolving and yet remaining rooted in the principles of comfort and wearability. A sensibility of fluidity and ease sets my brand apart from other ethnicwear labels. Movement and proportion are the core of my design philosophy. Each and every ensemble has been designed to be moved, danced and celebrated in, making it a perfect choice for the Indian summers
Take us through the mood board of the collection — what was the inspiration for its creation?
Inspired by one of the oldest forms of art in India — 'Mandana', this collection celebrates traditional prints with the revival of hand-block motifs. Shades of nature dominate this collection — ranging from greens to ivories to pinks, personifying joy, elation and bliss. Rooted in the principles of comfort and wearability, 'Mandana' is an edit of lehngas, saris, kurta sets and contemporary pret wear that are easy to move in comfortably. The brand has designed a gorgeous pantsuit to be a part of this collection, which is a head-turner. What makes this collection so graceful are its pieces that are incredibly crafted designs in appealing colours and prints.
For the first time ever, I have also designed a line of menswear as part of this collection. This includes an exclusive line of kurtas, pyjamas and churidars made from soft and breathable fabrics like cotton-silk, which make for a perfect pick this summer. The ensemble can be complete by teaming it with beautiful printed organza dupattas with gold hand-dori borders, giving it that elegant finesse.
Coming to the technicalities that have gone into this collection, how did you fuse craft with sustainability?
One of the brand's core beliefs is sustainability and the fact that one needs to make responsible choices, to make the earth a better place to live in, for ourselves and generations to come. The choices made as a brand always align with their beliefs, and whatever techniques are used, in terms of dyeing, printing and more, are conscious and natural techniques. For 'Mandana', the brand has only made use of the existing blocks that were already available at the manufacturing unit for over 10 years, to create this entire collection. We also made it a point to ensure we recycle the blocks to see in what better way they can be used. In terms of fabrics, we have incorporated sustainable cotton in this collection, which contributes to conscious consumption, thus making this collection a responsibly sourced and produced one.
How do you envisage the Indian fashion industry, with the pandemic having changed so much of our buying habits and our general perspective of fashion?
The lockdown due to the pandemic did affect the business massively, but it was also important to adhere to regulations. Online sales were the only means of sustaining during these difficult times.
However, things have slowly started getting better. Our store in Mumbai is operational as well as the multi-designer stores that we retail from. We have seen a rise in online sales and we feel it's here to stay. The beauty of fashion enthusiasts is such that with every changing season, they are always intrigued to get their hands on the latest collections. We are blessed to have such loyal customers who have been our constant companions through our journey
What next for your label?
We have a couple of interesting plans for the brand in the coming months! I will be launching a dedicated pret line label for men, more on that to follow.
Pictures courtesy: Punit Balana