Jewellery collection that talks about 'hope and resilience'
Pradhyuman Maloo, creative director of Nornament, decodes Nornament's latest collection -- Strings of Connection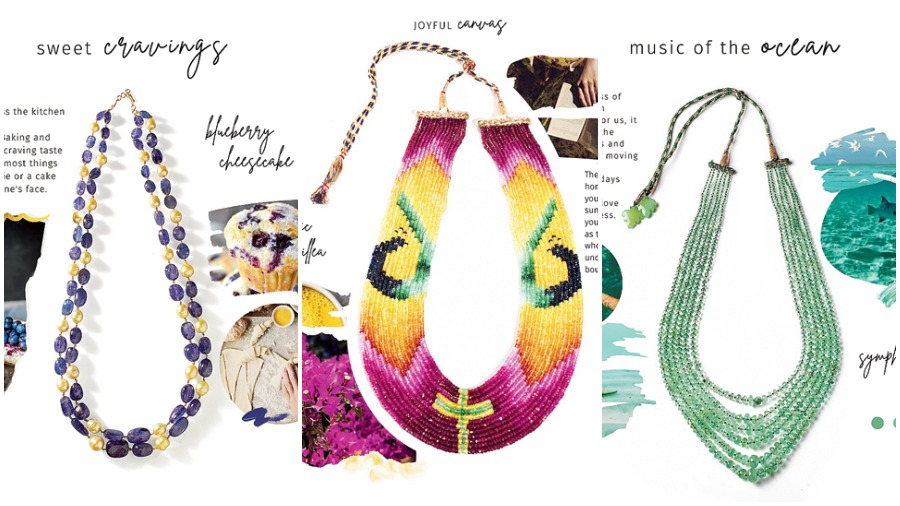 ---
Published 31.05.21, 03:42 AM
|
---
Zambian emerald bringing alive the soothing freshness of the 'scent of grass' and yellow topaz capturing the radiant goodness of 'honeyed pancakes'. Jewellery label Nornament's Strings of Connection is made up of such charming parallels. Pradhyuman Maloo, entrepreneur, jeweller and creative director of Nornament, decoded the collection for The Telegraph and chatted about how the more than two-decade-old brand started by his mother Sushma Maloo has evolved over the years and how cooking and jewellery derive inspiration from each other in his life.
Strings of Connection has deep inspirations. What kind of thoughts are you navigating? Can you take our readers through the collection?
Since the second wave of the pandemic, we have all been in a state of worry and fear, just waiting for it to end. But ever since last year, we have also seen the kind of connections that people have forged and reached out for. It's been a symbol of hope and resilience for us, and that's what we wanted to capture with our strings collection. The strings represent the kind of bond and connection that we find so inspiring. The collection is a true representation of our creativity, with pieces like Sunflowers of Vincent, Scent of Grass and Turmeric Bougainvillea. They symbolise the kind of connection we have with art and nature and the essence of everything around us and how that connection gives us strength.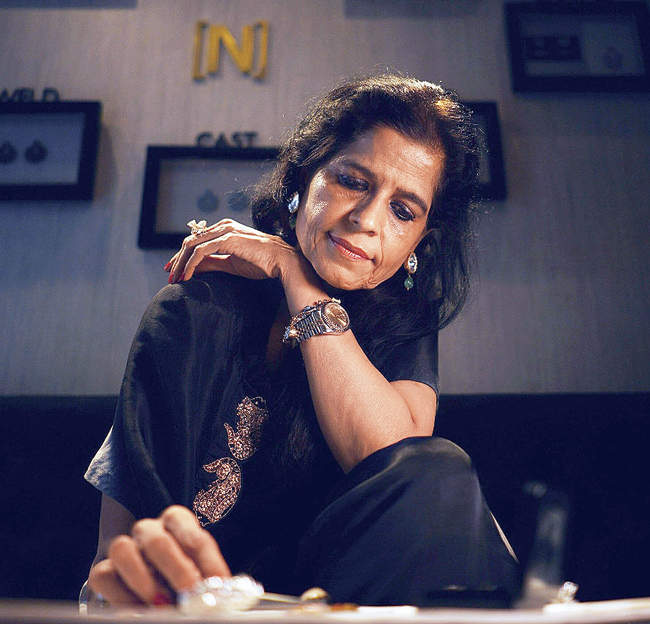 Tell us about the brand name and the logo...
My mother, Sushma Maloo, always wanted a name for the brand that was easy to remember and go with our value for owning a jewellery piece. After endless iterations, we decided on the name Nornament. An ornament means anything that adds value by making it more beautiful, in our case emotions and memories.
The idea was to build the brand logo of Nornament around the nine brand pillars, which lead us to the epiphany of the 'Navagunjara' — a mythological creature composed of nine different animals. The animal is a common motif in the patachitra style of painting.
Inspired by the Navagunjara, we started building a parallel between each of the brand pillars, and an animal that represents each pillar. Lion, serpent, eagle, Nandi cow, tiger, swan, rhino, sea shell, and the elephant came together to give birth to the beautiful 'Navtar'. The Navtar born during such difficult obstacles and hardships is the resilient spirit and the face of Nornament.
How has the brand changed in the last 23 years?
The brand, like any other start-up, was started with a few friends and family who were the risk-taking partners. Now the Nornament family has grown with an eclectic mix of achievers, celebrities, royalties and global clientele. The brand has maintained its values of personally paying attention to each of its clients and understanding their story and being a part of their lives. The brand always believed in giving the highest form of creativity and luxury at affordable, value-enriched price points. The brand has grown from a small set-up in a house, to two designer boutique showrooms in Mumbai and Calcutta (Platinum mall, Elgin Road).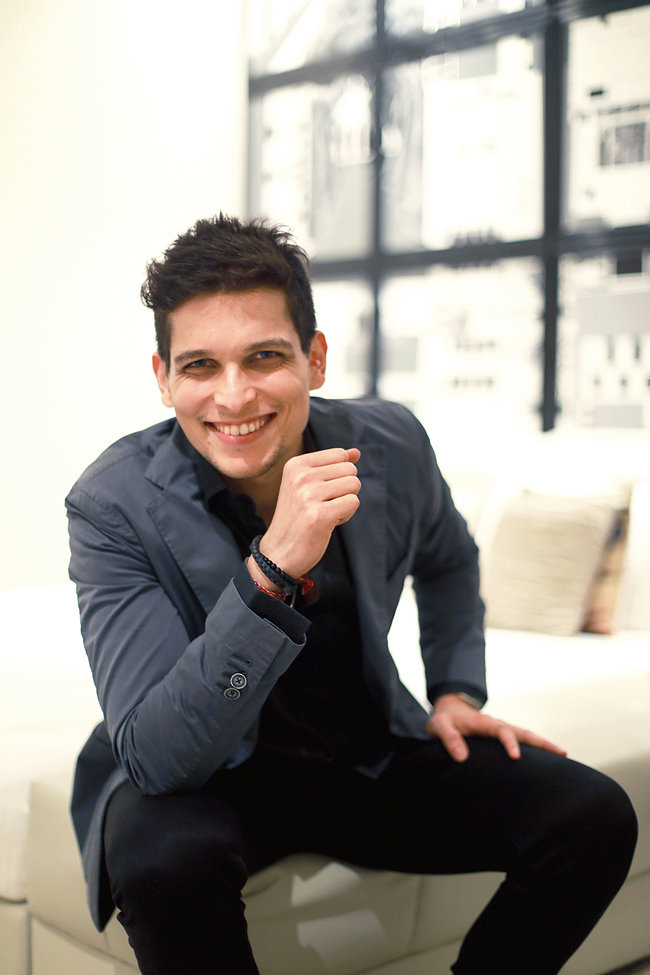 What are you expecting from Calcutta?
Personally, Calcutta has always been a city very close to my heart not only because it was my birthplace but also I have my fondest memories in Calcutta. We have a huge personal circle of friends and family in Calcutta, which also translates into huge pre-existing influencers for Nornament. Calcutta is also important as a base as it solidifies our presence in the eastern region of India.
What kind of designs did the brand start with and what have you added or changed over the years?
Nornament's style of designing has always been playing wild with coloured precious, semi-precious stones and pearls grafted on rare metals. This approach was adopted by my mother as she was inspired by the colourful heritage and history of India during her travels across the country. Colourful stones in curved designs was a signature my mother adopted and is continuing whereas mine is more modern, structural and global with a play of stones. We always believe in playing with the interesting spectrum of colours.
What sustained your interest in jewellery?
Interacting with people and understanding their emotional celebration, creating a perfect piece to capture their moments, is a very rewarding experience for me. It brings me the satisfaction of having added value in someone else's life. Sharing the joy and emotions has indirectly made my interest in jewellery very beautiful. Knowing something I create will last generations is a shortcut to go down in the books of history.
What tips did you pick up from your mom?
My biggest learning from her has been how perseverance is such an important thing. My mother displays that quality beautifully, ever since she started the business. I have learnt from her that even when the going gets tough and the odds are against you, if you believe in yourself and your goals, you can achieve them sooner or later. I think unconsciously, it is something I have applied to my own life.
Does she still give inputs?
Yes, I certainly take inputs from my mother, especially when it comes to problems that I face. She has a very unique way of dealing with problems. She is simultaneously soft and stern. She makes her point kindly, but also clearly. Her passion is what created the brand and the legacy, and it is her groundwork that I am trying to build on and carry forward. I try to adapt and evolve, but also maintain the roots of what she has created.
How have you moulded your creative eye over the years?
I believe that everyday learning is extremely critical to be successful. Spending time with my technical designers and factory workers on a daily basis has been instrumental to my creative learning process. Learning, reading and observing different art forms have given me perspective, ideas and understanding to create more exquisite jewellery. At Nornament we encourage the use of experimental materials, cross-pollination of arts, and scientific ideas for jewellery.
Are you big on jewellery yourself?
Jewellery to me represents a vessel where one can store emotion and memories. It is often an expression of love and emotions between people. I think it's one of the most beautiful ways of showing someone how much they matter to you.
Since you love cooking, which dish would you compare jewellery to?
I like to merge both my worlds at different levels. Sometimes I use food inspiration to create jewellery and sometime jewellery to create food. Once for my dad's birthday, I had made edible earrings — a salad of seven food ingredients in the form of earrings showcased on a stand. Ingredient wise, I love using edible gold in my food dishes. It projects opulence and luxury and directly changes the perception of food and indirectly the taste.
Out of the box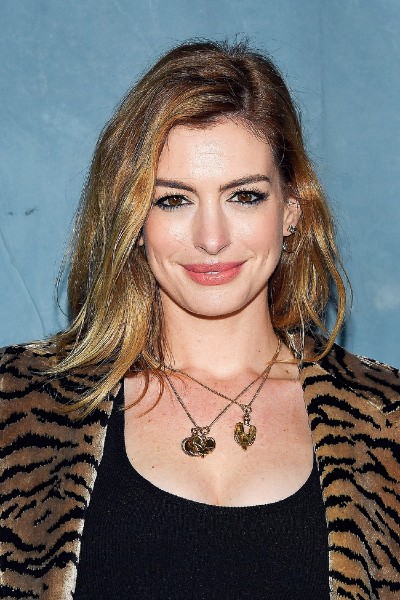 • My favourite piece of jewellery: Triund Sky, a one-of-a-kind briolette necklace comprising 4,430 diamonds
• A celebrity who wears her jewellery really well: Anne Hathaway
• My favourite gemstone: Australian Opal
• A classic piece of jewellery: Infinity Diamond Ring
• A new favourite in jewellery: The Northern Light Ring