How technology made things easier during the pandemic
Lockdown created a crisis for ladies completely dependent on salons and how Zoom calls drained us all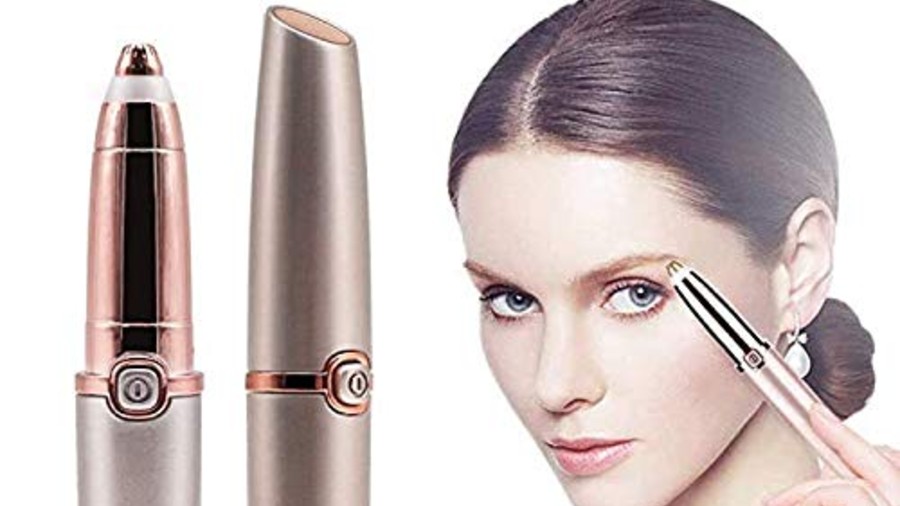 Pencil-shaped electrical epilator available online came as a boon for women during the pandemic
Image courtesy: Amazon
---
Published 31.12.20, 01:20 AM
|
---
Friendly epilator
The lockdown had created a crisis for those ladies who were entirely dependent on the salon for threading or waxing. As facial hair grew, so did the stress levels. In one of her posts Insta comedian Kusha Kapila had two south Delhi women, as Paro and Chandramukhi, fighting over, not Devdas, but their waxing expert.
Arms and legs are the easier part, as we all know. Hair removing cream or a razor does the job. But the face? Not everyone knows how to wield a tweezer. How does one deal with a bushy upper lip or the thick growth of the eyebrows herself?
In this scenario, the pencil-shaped electrical epilator available online came as a boon. A little bit of charging, and the machine was doing for you what the expert hands did at the salon: removing hair perfectly, with even less pain perhaps. Some thought that the skin felt extra smooth. 
We are thankful to technology for this little gift that makes life easier for women.
Zoom fatigue
Asked why are Zoom calls so draining, Gianpiero Petriglieri, who teaches at the global business school INSEAD, had this to say on www.goop.com: "I'm not sure that what we find so draining is the Zoom call. I think we find remote intimacy draining. There is an aspect to communicating remotely — with video on — which has long been known to be more mentally taxing. We see another person, and so we have the experience of presence, yet we lack all the body language, all the signals we are used to processing unconsciously. Our brain has to make an extra effort to compensate for all those aspects of communication we lack, and that's tiring."