A Summer Song - a fuss-free and cheerful collection by Neha Gandhi Binjrajka
Her latest NGB line is a tribute to the hues of optimism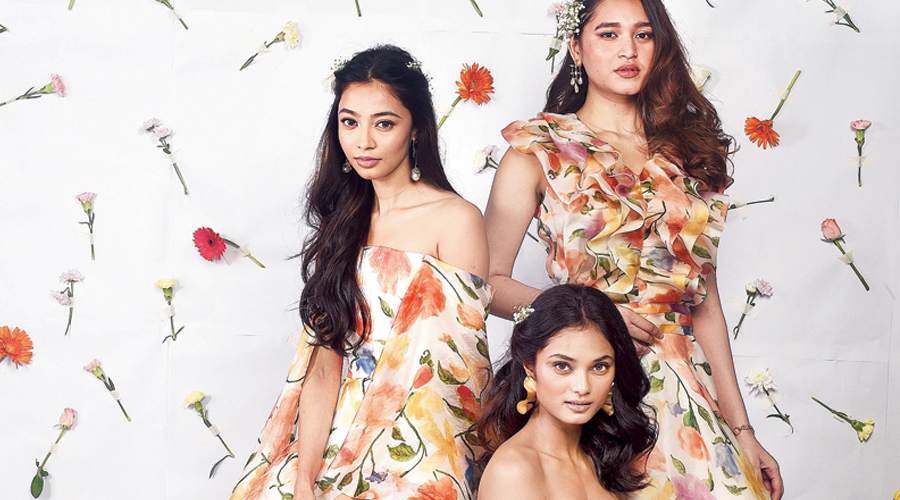 ---
---
The Devil Wears Prada remains an enduring favourite and Miranda Priestly, iconic, 15 years after the David Frankel film made us want to give Anne Hathaway's Andrea Sachs a big hug. And, eventually, we all fell in love with Miranda too. A Miranda moment has now become stylist and fashion designer Neha Gandhi Binjrajka inspiration with a twist, for her latest NGB line A Summer Song. "There's this famous dialogue from The Devil Wears Prada where Meryl Streep (playing Miranda Priestly) says 'Florals, for spring? Groundbreaking!' She was being sarcastic, but that's the first thing that comes to your mind when you think of summer. With the current situation, everyone needs that ray of sunshine. When you see these prints, it will bring a smile to your face and warmth in your heart. Our tag line is 'sunshine on your mind'," smiles Neha.
Much like the joy that bridging lost connections has brought about in the midst of this cruel pandemic. Neha has reconnected with her Loreto House friend, Gargi Das Sarma and the two have gone to collaborate on this all-print collection, capturing the eternal romance of flowers. "I developed the prints with a graphic designer, a talented young girl called Gargi Das Sarma. We were in school together and we reconnected on Instagram. This was my first time with prints. The process was fun. We both were trying to put in our best," says Neha.
A Summer Song is a fuss-free and cheerful collection and Neha launches it today, on her mom-in-law's birthday. A complete family person, relationships are forever for Neha, who will always have a blue in her collection, dedicated to her "Sonikadi", model and anchor Sonika Chauhan, who we lost in 2017.
Four months into her designing career, Neha feels she is finding her "ground with each collection". "I have learnt so much and am learning every day. I am enjoying myself. It is very important to make clothes that make you happy," smiles Neha. She gave t2 a sneak peek ahead of the launch.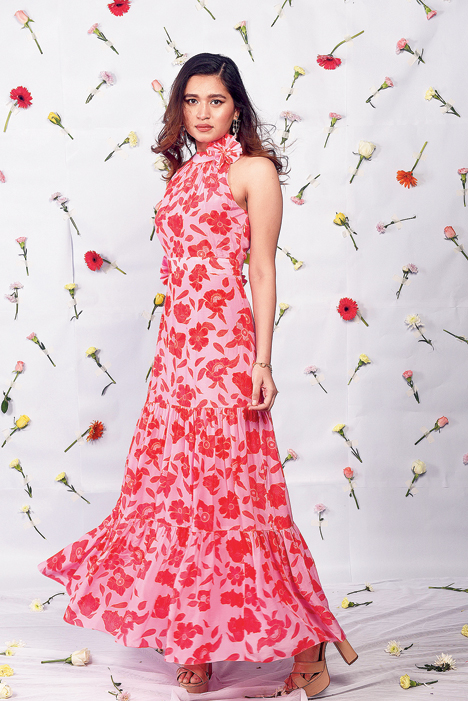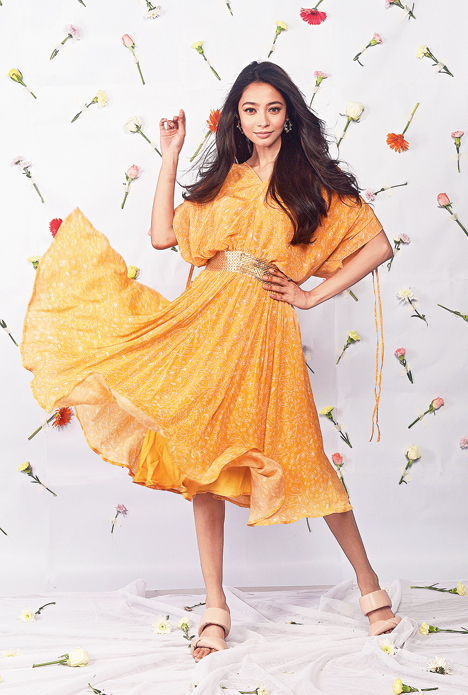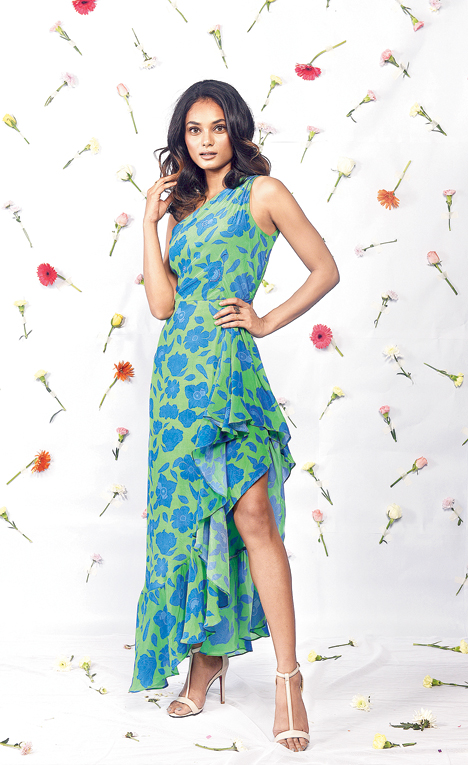 Over to the star 'stylist' Neha for her summer musts…
⚪ Opt for easy fabrics like cotton blends.
⚪ Wear happy and pop colours to feel upbeat.
⚪ Go for silhouettes like straight-cut linen pants and belt your dresses if you want shape. No body-cons please.
⚪ Wear prints. Go big and bold or subtle.
⚪ Opt for something statement-y and minimal in accessories.
Neha's favourite 'summer songs'
Mamma Mia by Abba
Summer of '69
Ain't No Mountain High
In Summer from Frozen. "The snowman wants to chill in summer but he doesn't know he is going to melt!" she laughs.
Halo by Beyonce too!
Pictures: Pabitra Das
Make-up: Prasenjit Biswas
Hair: Mousami Chhetri
Models: Diti Saha, Juhie Ghosh and Anushka Laha