Meet Sunira Chamaria, the new FICCI FLO chairperson of the city chapter
'This year we want to motivate our members to find that spark, and nurture and strengthen it so that we can light up the world'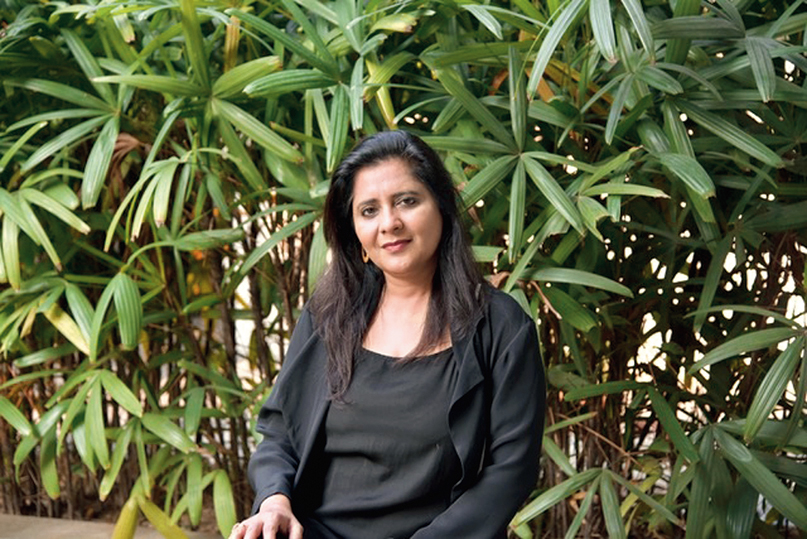 ---
---
As the new FICCI FLO chairperson, what is your theme this year?
I have actively been with FLO for many years now and have served in the committee for more than five years. Our theme for this year is 'Nurture your spark and light up the world'. I believe our unique spark glows within us. This year we want to motivate our members to find that spark, and nurture and strengthen it so that we can light up the world — all of this through a journey of learning and discovering.
What are some of your plans for this year?
The novel coronavirus continues to force people to stay indoors in an unprecedented manner and the subsequent disruption of lives across the world. However, this allows us an opportunity to go inwards and discover our roots. As a tree's true strength is in the strength of its roots and the deeper the roots, the higher it can reach — with this aim we are planning various talks, focussing on our arts, history, heritage and culture with eminent personalities who are experts in their fields. A series of webinars called 'Respond, Recover Revive' has been specially curated to understand the impact of Covid-19 on various sectors such as cinema, fashion, aviation, finance and many others. Various industry stalwarts have been enlisted to make us understand their perspectives on the roadmap ahead. I would like to introduce 'Fit@Flo' and 'love yourself' series to discover wellness as a lifestyle as it has never been such a need of the hour like now. Also imperative during these times are community building and fellowship. As we are already fortunate enough to have a community such as ours, we will delve deep and forge a sense of togetherness and fortitude. This can be enhanced by shared experiences like cooking together, gaming together and indulging in art experiences with experts from the respective fields.
What are some of your objectives this year?
I would want to promote women entrepreneurship and a series of workshops are being planned to work on specific skills like ideation, operationalisation, marketing, finance and executive development. Apart from the promotion of fitness and wellness through the Fit@Flo and 'love yourself' series, I would also like to provide detailed understanding of current affairs among women through a series of webinars. Providing in-depth knowledge of Indian arts, heritage and culture and the creation of skilling opportunities for women of various strata and sectors of society are also on my list of objectives.
Tell us a little about yourself...
I completed my schooling in Delhi and have studied business at the undergraduate level, followed by an advanced course in systems analysis and design from NIIT. I have had varied industry experience, reflecting a number of fields that I am passionate about. My career began at Rajasthan Petro Synthetics, a pioneer in polypropylene yarn, where I spearheaded the digitalisation of the organisation as well as the planning and implementation of market strategy. Thereafter, I have founded a start-up in fashion, followed by one in the area of specialty foods. Presently, I am working with DRIL, the largest ropeway company in India, as an executive director. I am a mother of two lovely children and have a special interest in art and travel. An equitable society with equal opportunities is a dream I work towards.
What are some of the challenges that you're anticipating this year?
We had planned a lot of events and workshops with the aim of empowerment of women. However, we have now restructured our planning and we are having most of our events in the form of webinars. This pandemic has forced us to think outside the box. We are connecting with our members in new ways to continue in our quest to create meaningful experiences. This also offers an opportunity to access eminent speakers across the globe who might not have been otherwise available to come to the city.