When Chai met Toast continue to tell stories that connect with us
A chat with Sailesh G. Pai, Achyuth Jaigopal, Banjo Palee Francis and Ashwin Gopakumar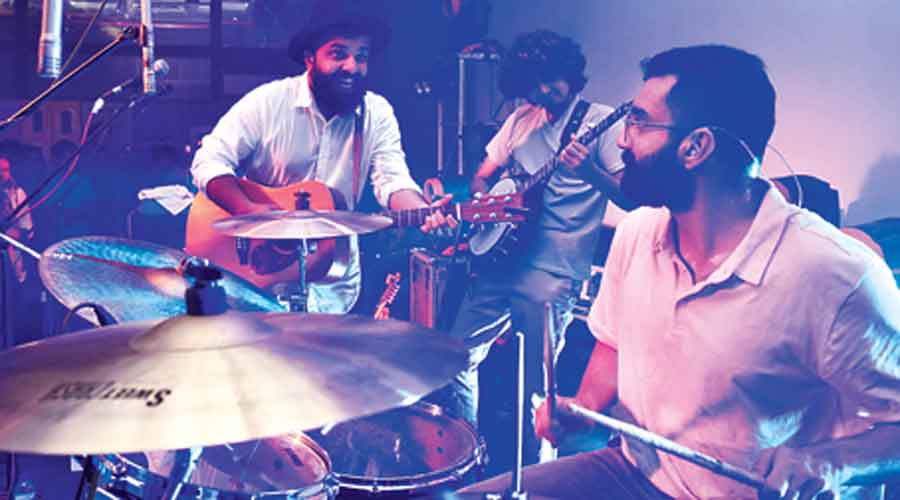 ---
---
The indie band When Chai Met Toast (WCMT) was about to complete a year of not performing live when they announced their Break Free tour in February this year. And Calcutta was on their map. The four-man band from Kochi performed at Five Mad Men in Sector V on March 20. The tour involves performing their old originals as well as introducing their upcoming album, When We Feel Young.
The band has been releasing songs from the album since 2019, namely Ocean Tide, Kahaani, Maybe I Can Fly, When We Feel Young and the latest, Break Free.
A chat with Sailesh G. Pai, Achyuth Jaigopal, Banjo Palee Francis and Ashwin Gopakumar before their gig.
Sold out tour! Would you say this is a good comeback for you guys given how last year was?
Achyuth: I think it's quite cool to get back on the road. We knew that people were itching to get back to shows but we weren't sure about what the response would be because some people are sceptical. There are some shows that are being pushed back but the response has been satisfying.
Ashwin: I'm just happy about the whole thing. We never thought these would be sold-out shows. We just wanted to play because we were itching to play, as Achyuth said, for almost a year now. Last March was when we stopped and this month we started playing... it feels good to be back on stage.
Sailesh: We have been sitting at home and making music for the past year, so it feels nice to be back on stage.
Achyuth: Because we have released music during lockdown, people actually want to hear the new sounds in a live environment. And we are also excited to test the new sounds.
Ashwin: Also the fact that we're a touring band, we have been living on stages for the past few years and suddenly one year of no stages left us hanging. It makes us feel better.
What's the response been for your latest release, Break Free?
Ashwin: We have had good responses. First of all, we wanted to release it with a video. The video clicked really well with a lot of people. Yesterday, during a gig, we met this guy who is about 19-20 years old and had lost his mom about seven months ago. He came up to us to talk about how he listens to our songs and how we helped him through this difficult phase. Such responses are amazing.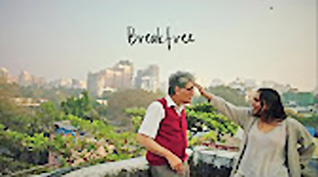 The video is quite a hard-hitting story. There's a lockdown, a father-daughter relationship is at play. Is it a real story?
Ashwin: For the video, I think the story came from Ria (Singh), the director. Because she was at home during the lockdown and she wrote something that was familiar to her. When she heard the song it was the first thing that hit her. Our song is open to different perspectives because that (the music video) is not the perspective from which we wrote the song.
Achyuth: Not exactly.
Ashwin: So it's nice when people bring in their perspectives... a song signifies different things to different people.

Earlier, Ashwin you had mentioned that your father would drop your mother off at work and at night they'd play Scrabble and have a drink. This is depicted in the video, so the scene is inspired?
Achyuth: That's coincidence.
Ashwin: Okay, so if you look at it, even in When We Feel Young, the animated video, two people are playing Scrabble and the same thing happens in Break Free. Now coincidently, or whatever, we have these Easter eggs in the videos.
Before the video came alive, what is the message Break Free tried to convey?
Achyuth: We wrote this song from the perspective of having hope in the face of losing someone who's dear to you.
The song has the classic WCMT feel but in way of sound, what have you done differently?
Banjo Palee Francis: A lot of synth elements have been added and electronic stuff. We've added a lot of percussive stuff and we also have kids vocals... like a children's choir.
Ashwin: It was difficult to get hold of kids during the lockdown but somehow a bunch of them agreed. It's great to have new stuff happening in our songs all the time. We are experimenting with the album, there's more coming and we're just thinking of what to do and what not to do.
A lot of musicians prefer to release EPs rather than albums....
Sailesh: It was a dream and we've released two EPs before this but an album was always a long-time dream.
Ashwin: I think it's also the fact that directly or indirectly all the four of us come from metal background and metal has always been about albums. We have come from that era of listening to albums and buying albums and when we started the band, a debut album was something we were looking forward to. That's probably why we took this much time to make the album as well.
A bit about the lockdown. The electronic music scene has been doing quite well. How is the live music scene looking at the moment?
Ashwin: Well, we have just done a few shows so far, so we still don't know how it is looking. Hopefully, it will turn out to be better once everything goes back to normal. But it doesn't look promising in terms of numbers. It's always good to play live and there's no other feeling greater than that of listening to live music. We want it to be back and we just hope it comes back.
The second wave is on. Are we better prepared?
Achyuth: Yeah. I mean the numbers sort of justify gigs coming back. In a pandemic situation to have these many people turn up talks about how important live music is. The industry will — at some point — definitely return to the normal phase.
Ashwin: Somehow I feel it may even be a little bit bigger. Every band and artiste want to be heard live again. Everybody is waiting for something big to happen and hopefully it will happen soon. But, for the time being, the idea is to take safety measures.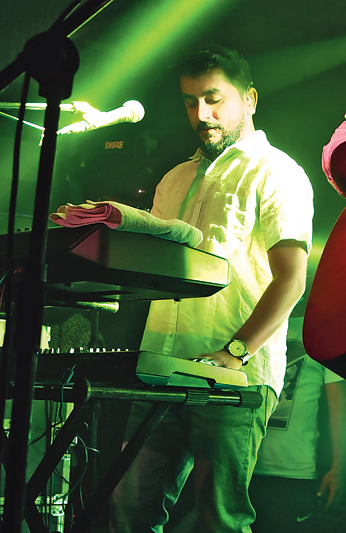 During a gig, we met this guy who is about 19-20 years old and had lost his mom about seven months ago. He came up to us to talk about how he listens to our songs and how we helped him through this difficult phase. Such responses are amazing — Ashwin