In cinemas now: Survival of the single-screen theatre
The unequal, but doughty, struggle that single-screen theatres are having to wage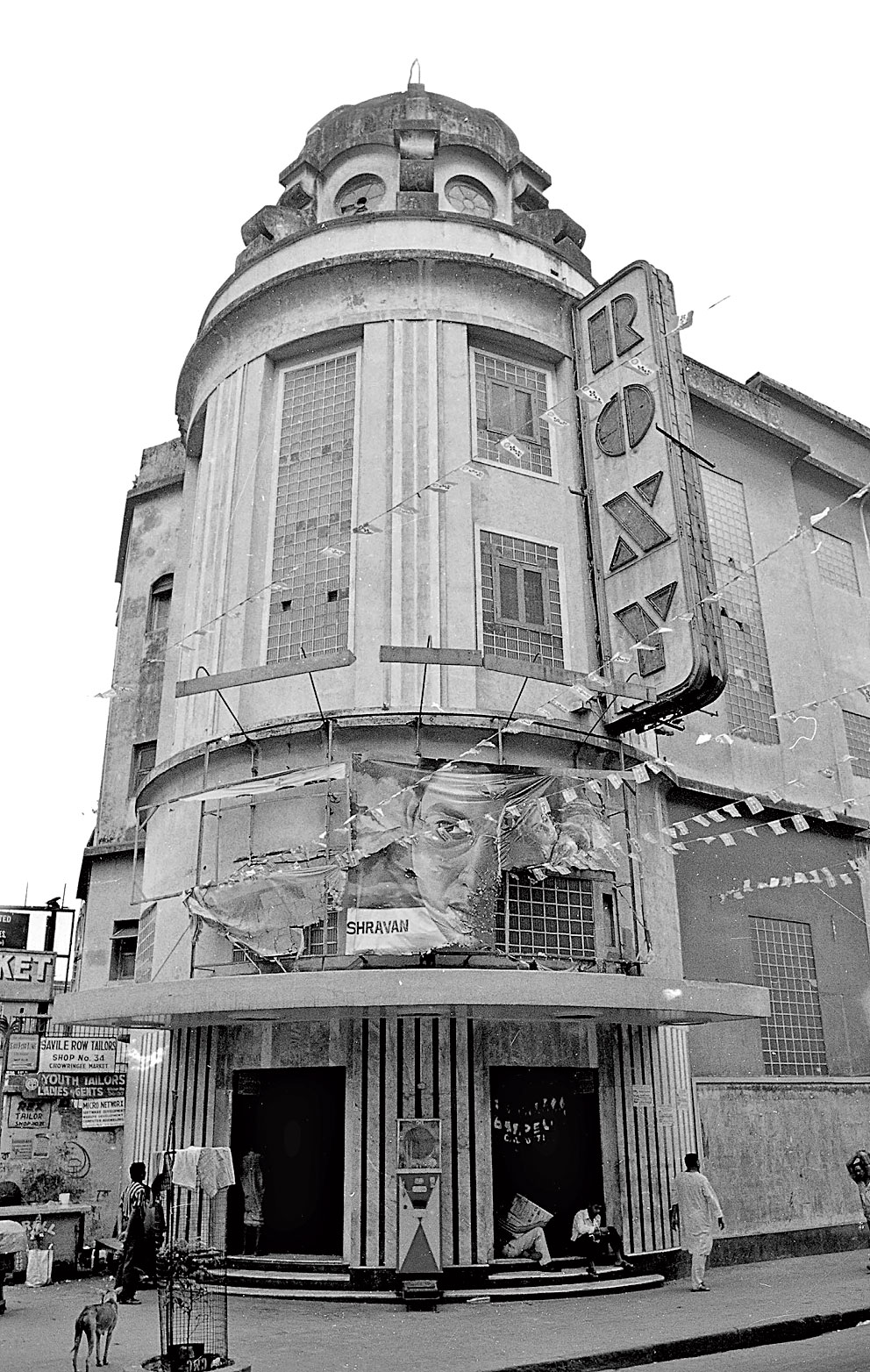 Single-screen theatres have been shutting down due to the rise of the multiplexes
Debasis Roy (file photo)
---
Published 29.06.19, 08:48 PM
|
---
What would Winston Churchill make of Priya? Or, for that matter, Navina, another cinema hall on the southern fringes of Calcutta, once the second city of the Empire? The question, although quirky, is not the result of a loony imagination. Churchill was supposedly a believer in the fact that history is written by victors. Priya and Navina, two single-screen theatres that seem to have survived the purge of such institutions brought on by the rise and rise of multiplexes, are, by no means, victors. But they will go down in Calcutta's cinematic history as survivors. And like every survivor, they have a story to tell: their story of winning a battle even though the war seems to be lost.
The discourse on the decimation — there is no other word for it — of single-screen theatres in Calcutta is, expectedly, coated with loss and longing. One reason could be that the bloodbath, on occasions, has been brutal: four years ago, as many as 40 single-screen theatres breathed their last, their skeletal frames ravaged by economic losses, shrinking patronage or plain indifference.
The expanding list of victims — Aruna, Globe, Lighthouse, Grace, Lotus, Metro, Minerva, Purabi, Purna, Sree, to name a few casualties — has deflected public attention from the halls that have survived. This survival script needs to be studied carefully, for within it lies the possibility of resurrection.
"Innovative marketing, a strategic location and a bit of luck — the timely introduction of online ticketing for example — are some of the factors that have kept Priya afloat amidst the stormy waters," says Arijit Dutta, the managing director of Priya Entertainments Pvt. Ltd, which looks after this iconic institution. Marketing, in Dutta's dictionary, is synonymous with the spirit of innovation. Perhaps that is why Priya was one of the earliest theatres to introduce such facilities as Dolby Amos, a state-of-the-art projector, reclining seats, among other amenities, to retain the dwindling footfall.
Pricing, too, is integral to the survival kit. Navin Chokhani, the owner of Navina, believes that apart from providing facilities at a reasonable rate, the key is to identify a core audience. "In Navina's case, we decided on the pricing and the amenities keeping in mind our core patrons — young students and the middle class."
Such strategies may have delivered in the past but both Dutta and Chokhani are aware of gathering clouds on the horizon — film streaming on digital platforms.
Chokhani is confident of meeting the threat head on. "There will always be competition to movies. We survived video and Torrent. The experience of watching a film on the big screen cannot be easily replicated because in terms of scale it remains unique."
Dutta, however, has a layered counter-strategy. "First, the idea of recreation needs to be repackaged. Cinema halls need to evolve as holistic spots of recreation, offering customers a wide range of pleasures. Going to watch a film should become like a family outing."
That is not all.
Significantly, Dutta — he has the nose of an archaeologist — is keen on mining the history of old theatres to transform them into sites of attraction for a discerning audience. In fact, one reason for the failure of single-screen theatres has been, in his opinion, their inability to view history through an entrepreneurial prism. "The inability of owners to capitalise on the rich legacy of the halls can be attributed to intellectual apathy," he argues.
In an earlier interview to The Telegraph, Dipendra Krishna Mitra, the owner of the cinema hall, Mitra, had recounted, wistfully, that none other than Subhas Chandra Bose had attended the inauguration of that hall and that two local toughs, Rajjak and Jamal — they sold tickets and managed queues at boisterous football matches — had been entrusted with Bose's security because the great man had refused British security men.
Dutta has a point. Not many Bengalis remember — or care about — these gems of Little History. Neither are they keen on monetising legacy, even though heritage has been transformed into capital these days. Is there then a strong case for conserving not only films but also single-screen theatres and their artefacts? The limited resources at the disposal of these cinema houses make it impossible for their owners to make investments in this direction. Is the government, supposedly a torchbearer of Bengali identity and culture, listening?
The longevity of the survivors, Dutta and Chokhani believe, would also be determined by the quality of films being produced. "Films like Belaseshe even managed to get an atypical audience to Priya," says Dutta. Chokhani, too, agrees that content, to quote a cliché, is king. "The days of stars are over. Content dominates, not cults of actors. In the case of Bengali cinema, a number of promising filmmakers — Shibu, Srijit, Kaushik — have worked hard and managed to reclaim the faith of the Bengali audience. As long as they continue to produce quality work, Bengali cinema and with it single-screen theatres will continue to survive."
Priya, Navina and some others continue to wage unequal battles. Their survival is evidence of "losers", single-screen cinemas, making and, indeed, rewriting history.
Did someone say that Churchill is turning in his grave?