Flavours of Bengal: Tangail sari
Taste and craft we love | It reminds us of the deep connectedness between the two Bengals across the international border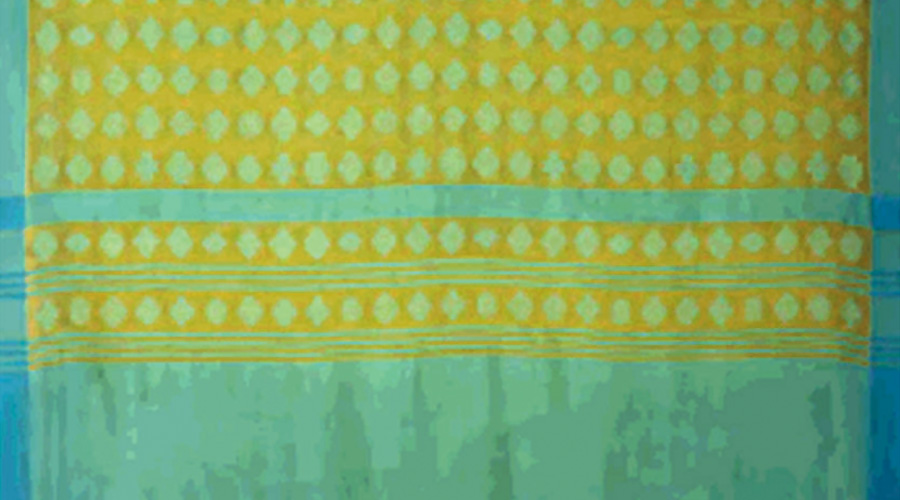 A Tangail sari.
Picture courtesy: Biswa Bangla
---
Published 21.04.21, 01:25 AM
|
---
Tangail saris from Nadia are one of Bengal's most beautiful — and popular — accomplishments. The name, a bit of a misnomer, and poignantly so, reminds us of the deep connectedness between the two Bengals across the international border.
Tangail saris go back to Tangail, a central district in Bangladesh, which is famous for its fine handwoven cotton saris. "Originally, Tangail was probably an extra warp-bordered, medium-count range (sari) that had a distinctive lata-pata, vine and flower pattern…," says the Bihar and Bengal volume of the series Saris of India, edited by Martand Singh. The Tangail weavers — many of them have the surname Basak — were also experts at making Dhakai Jamdanis.
After Partition, a large number of the weavers came to India and settled in and around Nadia district. But the craft that they brought with them retained its name, and the Tangail sari began to be made in this Bengal as well, famously.
Soon it would outshine the original saris of south Bengal, the Shantipuri from Nadia and the Dhonekhali from Hooghly, in popularity and variety. Phulia in Shantipur is one of the major centres of Tangail sari production, the reason why Tangail and Phulia saris are used interchangeably.  
Today, the Tangail is also the sari that is seeing a lot of experimentation, following the recent handloom boom, in terms of fabric design, patterns and colours. A surprising fact, says the Saris of India volume, is that the Tangail here did not replicate the Tangail from East Bengal, "but is a hybrid".
"At some places it is a simplistic imitation of the Jamdani, with extra-weft patterning after every alternate pick. At others, this is combined with extra-warp border patterning perhaps derived from Tangail and Shantipur," the book adds.
Sounds a bit like the complex patterns of Bengal's history, hybrid and full of borders.