Trip down gourmet lane
Grounded by the pandemic, the restaurateur remembers his favourite food experiences abroad and dreams of getting back to them soon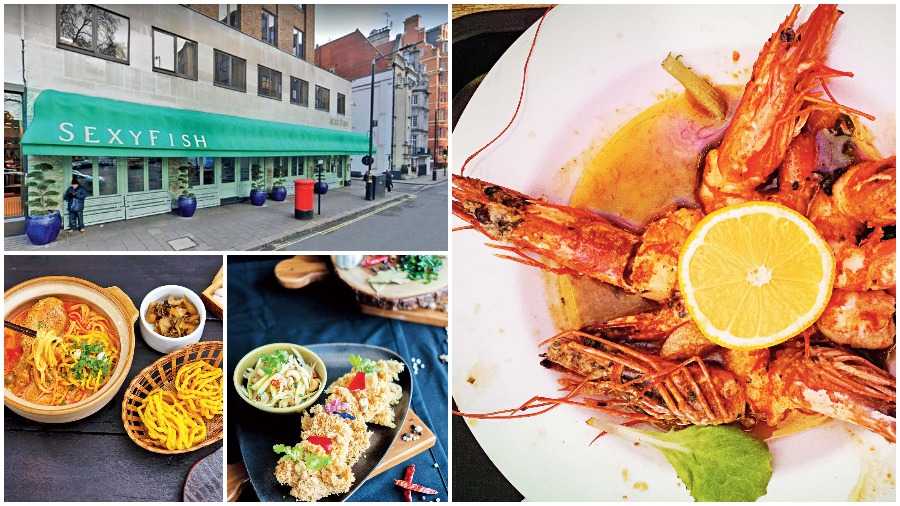 ---
Published 22.08.21, 03:35 AM
|
---
"One cannot think well, love well, sleep well, if one has not dined well."
— Virginia Woolf
Food has always been my first love. My lifelong focus has been to experience different kinds of food of national and international origins. So, when someone arbitrarily asked me what my motivating passion in life was, I looked askance and responded: "Food, food and more food."
This immense love for food has taken me from The Great Wall of China to the Big Ben in London and even to the US. Call it my gluttonous desire or the need to experiment, whenever I arrive in a new country, I  look forward to tasting the varied platters that each place has to offer.
With the pandemic unsuspectingly hitting the world, all visions of travelling and dining has fast receded into the past. Now, one can only reminisce and vicariously travel through the phone or laptop. It is sheer nostalgia walking down memory lane. Waves of longing hit me when I remember savouring a plate of Khao Soi (chicken noodle soup) at Hann Khao Soi Lovers at a famous food street in Bangkok.
Another heavenly dish is the superbly spiced Deep-Fried Catfish, which I remember gulping by the mouthful while taking a boat ride across the Chao Phraya River to explore the old European neighbourhood in Thailand. The most attractive part of eating Thai food in Thailand is its warm hospitality. It brings back images of the sun, the sea, and the beaches — all served with a smile!
Now let me tell you about the time I was watching an episode of MasterChef Australia. It was two in the morning. One of the contestants had created a dish called Prawns a la Plancha, where the prawns are pan seared (a la Plancha) and tossed in Tequila and Chilli Ginger Garlic Sauce with Baked Potatoes on the side. It carried me back in time to Australia, where I had gone for an investor's meeting.
I can happily say that I tasted this exquisite dish at The Rocks Cafe. I was so excited and as usual, even at that ungainly hour, I put a call to our chef de cuisine Rajesh Dubey to make arrangements to prepare a dish on those similar lines.
My fondest memories that I shall always cherish are the ones spent in the UK. It is probably the only place where my nose and my insatiable appetite travelled from the bylanes of Brick Lane to the high streets of Oxford and Bond Street. Also, I love London because I am a pure Calcuttan. The tale of these two cities is intricately intertwined. I find Calcutta, with its downpours, wet streets, and emotional and culinary excesses, a close cousin of the city of London.
Leaving the Hakkasans, Wagamama and Yauatchas of Alan Yau on one side, one can launch into the deeper end of London, like Tooting, and surface into the bustling streets of Pakistan — with the most relishing tastes of Lahore, Pindi and Karachi Darbar, to name a few.
London, or actually the UK, is far more than its image of fish 'n' chips. It's unimaginable, but I found bits of Calcutta in the Soho. The Golden Union Fish Bar makes delicious, flaky fish cake in a light, crispy covering reminding me so much of our own Fish Orly.
But what took my breath away was the Chilean Sea Bass at Sexy Fish, an eatery on Berkeley Square. Oh yes, I have traversed much of the lanes and bylanes of London and beyond, to experiment the various food served.
But before I take my readers any further, I am just waiting for this lockdown to end (it's neverending), so that I can travel and open our first restaurant in London, called Chourangi. Everything is ready. Only the ribbon cutting is left. I am also eager to once again experience London by night at Marble Arch and Edgeware, where Lebanese restaurants like Maroosh, Beirut and Helens are waiting for night owls like me with their shawarmas and mint tea to pass the wintry nights.
And talking of shawarmas and kebabs, I just cannot forget to say Ahlan Wa Sahlan. Welcome. You are now in Dubai. When I first landed in Dubai it was in the midst of the scorching heat of June. The mercury touched an intolerable 49°C! I decided to immediately return on the same night after my meetings. But a cousin of mine, Snehashish, dissuaded me and outlined the plethora of food available. I started drooling.
I remember the smoky fragrance of the kebab and the hefty platters of sheeshtawook at Reem al Bawadi, where one can get the best Arabian dishes. Also available is the Pappa Rotti, an international chain of cafes serving the most delicious buns oozing with cinnamon and butter.
This highly priced exotic and unique bun reminded me of the small tea stalls in India, which serve sweet buns with kadak chai. However, Pappa Rotti's are of a different class and truly luxurious to eat. These soft-as-cloud buns with their coffee flavour and dripping sweet butter, is a lip-smacking Mexican bread made in heaven!
I have never been a great fan of burgers. I always thought of it as just a meat patty sandwiched between two breads, having no distinctive flavour. However, when I was in the UK, I was proved wrong. Looking out for a place to set up a new Speciality restaurant, I came across the century-old St Christopher Lane pub the Lamb and Flag, and Patty & Bun, which sells some of the best burgers in the world. Contrary to what I expected, the burgers were flavourful and wholesome. It changed my mind about the concept of burgers.
As with all foodies, I have a sweet tooth. Something sweet is a must before I end the day. The other day I opened the fridge and lo! What did I find?  Caramelised waffles with a drizzle of honey. My favourite. As I took the first big bite, I was transported to London — to the hustle and bustle of Oxford Street. There, tucked in a corner near Selfridges is a tiny little shop serving the most mouth-watering waffles. The hot and toasty waffles are served with dollops of cream and berries and drizzled with golden honey. I never miss going to this place on every London visit.
Since I have mentioned Selfridges, I cannot go by without mentioning Lola's Cupcakes, which you will find in the Foodhall. It's the demand of my kids that I always bring back a few. And knowing how delicate cupcakes are, it's quite a juggle safeguarding it in the flights.
Well, it's not always been hunky-dory, sampling food from all over the world. There have been moments that have scared me and has made me a bit wary while travelling abroad. Upset tummies hardly matter to me as they can be treated immediately with medicines. But my trip to Japan nearly killed me.
I am extremely fond of sushis and its variants. Being a foodie, I am willing to try anything. And so, in Japan, I tried the fugu fish. This fish is a delicacy in Japan, but highly poisonous. The smallest mistake in its preparation can be fatal. So, only specially licensed chefs can prepare and sell fugu to the public.
I wonder if all the deliciousness was worth it. They say this fish is even more poisonous than cyanide. It was sheer bad luck for me, as I had to be hospitalised! Luckily the quick action of the doctors made me come out of it.
Ah! I just lost track of time and I have so many more anecdotes up my sleeves. However, I cannot describe to you the agony I feel in not being able to travel. I can only dream and pray for normalcy to return — to envision a nice restaurant, some convivial company and great food. That's what I call bliss!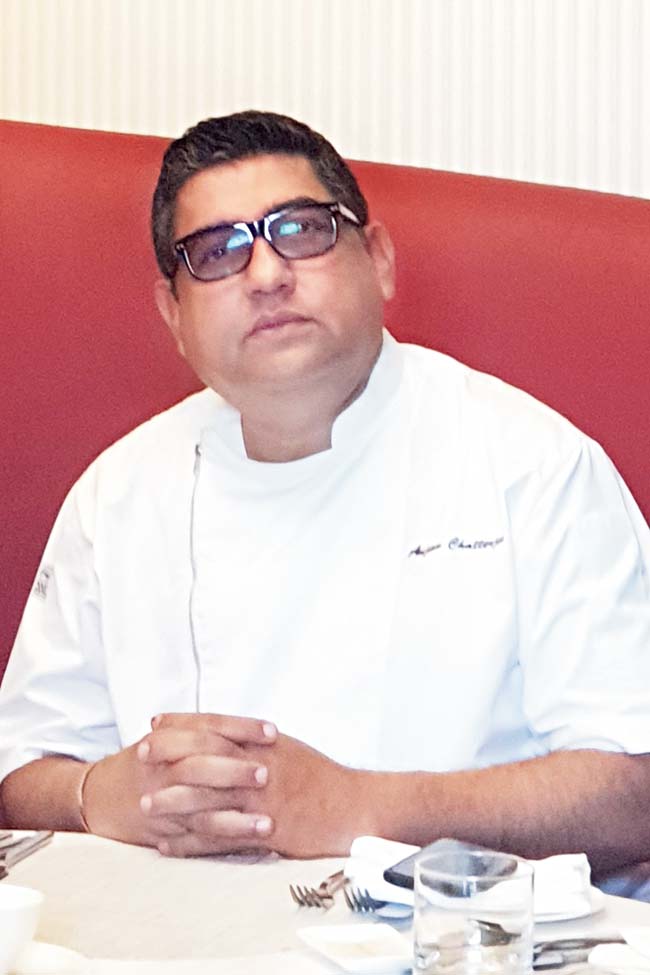 Anjan Chatterjee is the chief of Speciality Restaurants, which owns Mainland China, Oh! Calcutta, Cafe Mezzuna, Sigree Global Grill, Hoppipola, Asia Kitchen and more. He can be reached at acgenx@gmail.com