The humble but magical Saraswati Puja bhog
'When the same, unchanging one-course meal of khichuri and vegetables turns into a banquet'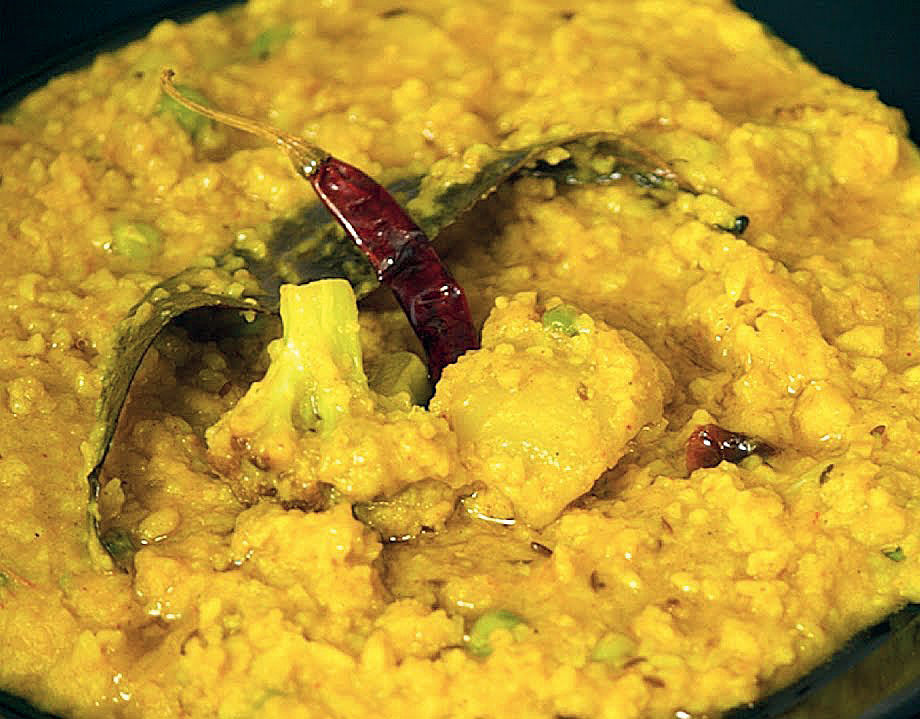 ---
Calcutta
|
Published 28.01.20, 01:07 PM
|
---
Saraswati Puja has always claimed a special place in the heart of a Bengali or as I may add, anybody who has lived long enough in Bengal to understand pujas and the emotions they evoke. It is also popularly considered as the Bengali Valentine's Day, when ladies step out in their best attire in yellow. But, for a die-hard foodie like me, bhog is the focal point of interest on Saraswati puja.
Bhog generally refers to food offered to the goddess and that is then served to all those who visit a puja. Puja bhog is the only vegetarian meal we the people in Bengal love. Khichuri or pulao rules, and are the cornerstone for any bhog along with different fries and chutney/papad. If you talk to any Bengali about this, they will tell you with misty eyes that the magic of a bhoger khichuri can't be replicated on a regular day.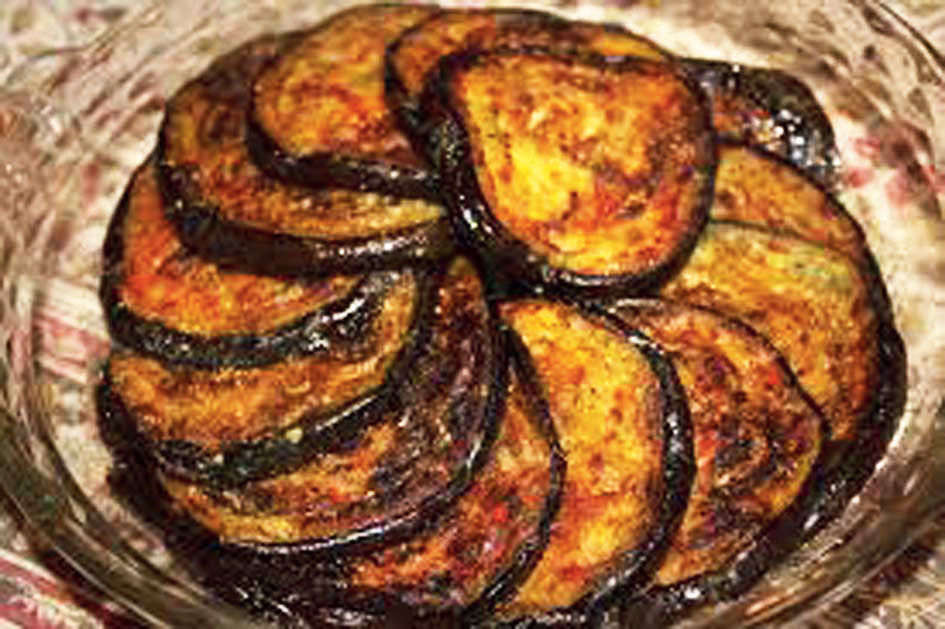 No matter how much I tried to replicate the khichuri at home trying different methods, there was always something amiss. The devout at heart will tell you that this is owing to Ma's blessings. The more logical might tell you that the large quantities in which the khichuri is slow-cooked over three-four hours add something to the taste that is difficult to achieve in a home kitchen. However, the foodie in me would say that sometimes it is best to enjoy the food rather than analysing it. Occasionally, the khichuri is substituted with a mishti pulao. On the side you will have bhajas (fries) for sure — begun, aloo, kancha kola, phulkopi. Then mixed vegetable dishes such as labra (wet) and chhyachra (dry). I feel the khichuri is incomplete without labra, these two always go hand-in-hand.
Labra is a mishmash of various vegetables; you can select vegetables of your choice but pumpkin and potato are mandatory and bitter gourd is a big no. This flavourful vegetable curry is easy to prepare and is versatile — goes well not only with khichuri but also with plain steamed rice and phulko ruti (phulka). It is one dish that fish- and meat-loving people would happily lap up during the pujas without much tantrum.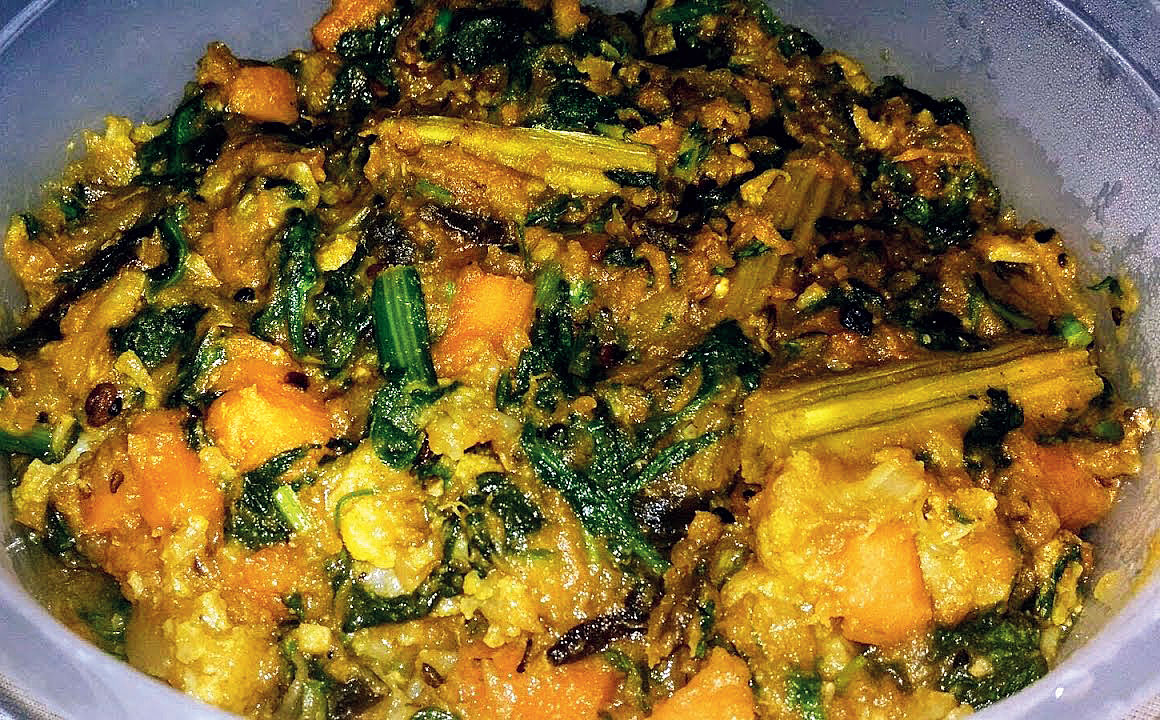 This is the only time of the year when most of us don't protest about the presence of pumpkins and greens in our meals. It does justice to the vast array of local and seasonal vegetables. The khichuri, with dollops of ghee in it, is generally accompanied with a rich and soul-satisfying sweet-and-sour tomato and kul-er chutney. The quintessential papad soaking in oil, and then payesh (kheer) and mishti end the meal.
There is also a religious ritual to the bhog where a small of amount food is cooked separately and offered to the goddess first. The food becomes bhog after the offering is symbolically eaten by Ma. The food offered to the goddess is then mixed with the general food cooked in big dekchis so that the food served to all — across all religion, caste and community — is blessed.
We feed our ego all year. Only once a year we offer our pot of earthly goodness to the goddess of learning and knowledge. The same, unchanging and humble one-course meal of khichuri and vegetables turns into a banquet. Whatever we do for the rest of the year, the bhog thankfully transforms us and brings out the inner child in us. It is the return of innocence as we lick the last grain of khichuri off the little finger, happy and calmed by Ma's touch that lingers in the warm aroma that keeps us company all day. How magical it tastes!
Satnam Singh Ahluwalia is the CMD, Kolkata Response Group Pvt Ltd