Recipe from a Sex and the City favourite brasserie
Chef Franck Deletrain shares a recipe from New York-based restaurant, Brasserie 8 1/2, which was featured on Sex and the City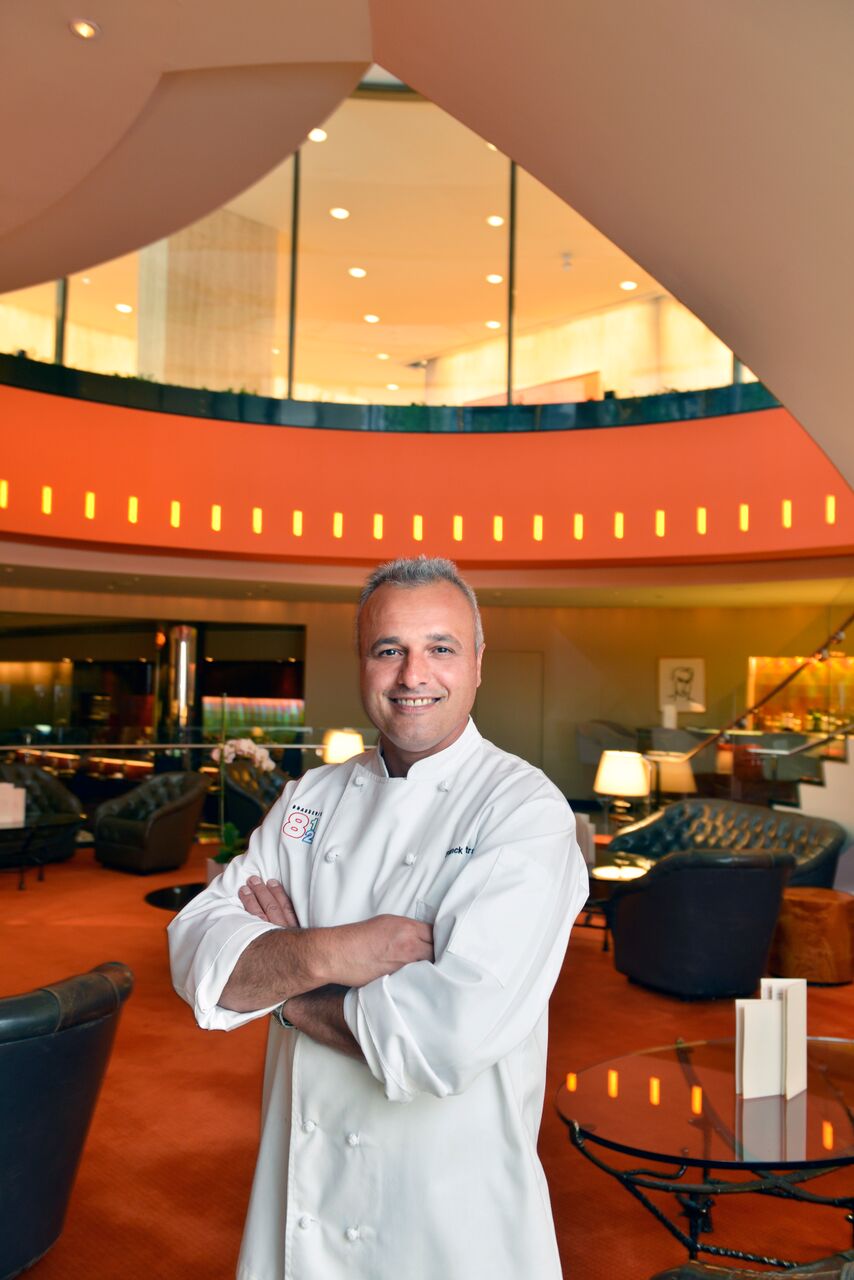 Chef Franck Deletrain believes in taking beautiful flavours and classic techniques and treating each dish with a fresh perspective
Picture courtesy: Philip Greenberg
---
Published 09.01.19, 11:20 AM
|
---
LA TROTTA DELL VALLE CONLE NOSELLE (River trout, speck, hazelnuts and lemon) 
Serves: 4
INGREDIENTS
8 trout fillet, skinless and boneless

4 prosciutto speck slices

1⁄4 cup hazelnuts, toasted and crushed

1⁄2 cup white wine

1⁄2 cup vegetable stock

3 tbs unsalted butter

8 lemon segments

1 lemon, juiced

salt and pepper to taste

1 lemon, zested to garnish

chopped parsley to garnish 

METHOD
Preheat oven to 350°.

Mix lemon zest with salt and pepper to the ratio of two parts seasoning to one part lemon zest.

Season the trout, join two filets together and wrap them with one slice of prosciutto speck at the centre.

Repeat for the next three portions.

In a medium sized pan, melt 1⁄2 tbs of butter over medium heat. Let the butter brown a little, add two portions of the trout face down to the pan. Let the trout cook for one minute or until it starts to lightly brown, flip and cook for an additional minute.

Transfer trout to a shallow baking pan. Repeat this step for the remaining portions. Transfer trout to the oven and cook for three minutes.

Meanwhile, return the cooking pan to high heat. Add hazelnuts and one more tablespoon of butter. Deglaze with the white wine and let it evaporate.

Add lemon juice and vegetable stock. Let the sauce reduce by half. Remove from the flame and whisk in the remaining butter. Set aside.

Transfer the fish to four warmed plates. Drizzle the sauce equally over each serving. Garnish with lemon segments and chopped parsley.

In season 4 of Sex and the City, Carrie and Stanford are hanging around at this stylish French brasserie in New York when she runs into her fashion show producer friend Lynn Cameron. Carrie describes the brasserie as located "on the corner of 'right now' and 'everyone was there' "—including the dirty-haired Gucci guy.
The brasserie in question is Brasserie 8 1/2, just steps from Fifth Avenue on 57th street. With its grand, sweeping spiral staircase and featuring original artwork by artists such as Matisse, Picasso, and Léger, the restaurant is a stylish embodiment of a bustling French brasserie.
Paris-born, Italy-raised chef Franck Deletrain is the executive chef at the restaurant having previously worked at various Manhattan restaurants, including The Four Seasons, The Sea Grill, Tropica, Café Centro, and Patroon, where he earned three stars from The New York Times.
Chef Deletrain who believes in taking beautiful flavours and classic techniques and treating each dish with a fresh perspective, shares with us a recipe of river trout with hazelnuts and lemon. Says the chef: 'Trout is a delicious fish that is easy to prepare but out of the ordinary, often a surprise for guests. Light, fresh and it has a broad appeal."