Overeating is easy
Let's look at some easy tactics that can make us stop this once and for all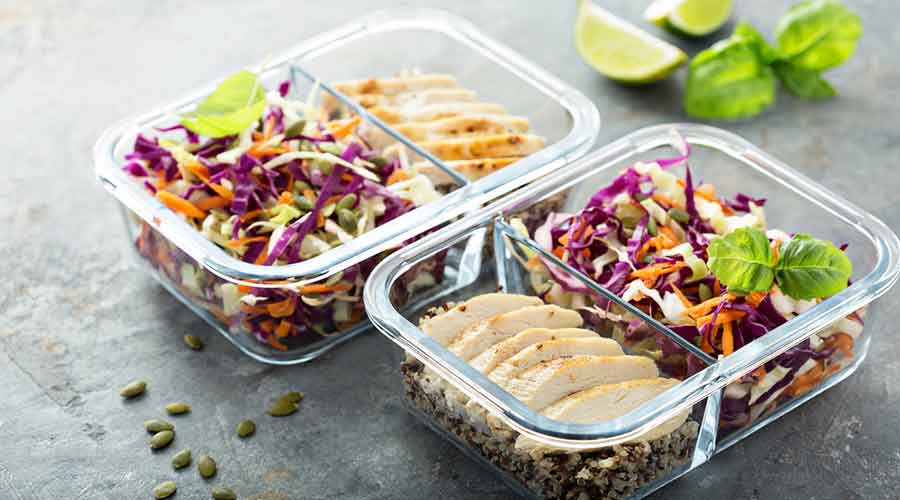 ---
---
Overeating is easy. Staying without food for longer than usual, physical activity, stress and lack of mindfulness are some classic triggers that lead to overeating. Let's look at some easy tactics that can make us stop this once and for all.
Eat early:
Almost all of us maintain some form of regular meal timings. The trick here is to eat earlier than usual. For example, if you normally have dinner at 9pm, try bringing it forward by an hour. That way, you will eat before your hunger pangs set in. It will lead to a controlled meal instead of gorging. If you are on your way to a social do, you will most certainly be faced with a choice of snacks and beverages followed by a heavy dinner. To avoid over-eating, grab a healthy bite at home before heading out. Always remember that you're more likely to make rational healthy choices about what you're eating and how much when you aren't hungry.
Be mindful
What you eat and how you eat dictates how much you eat.
Watch what you are eating
There is a lot of information available online that can help you make healthy food choices. While selecting packaged food, refer to the information on calory value, fats and carbohydrates.
Watch how you are eating
Rushing through your meal if you are working or eating while watching your favourite show is indication that your focus is not on what you are eating. Working, watching television or browsing your mobile during your meal leads to overeating. Start making a habit of eating at least one meal a day without doing anything else. It will help you recognise the cues that your body gives you when it's full. Slowly increase this to two meals and eventually to all three.
Take your time
While you are eating, the stretch receptors of your stomach signal the brain through the vagus nerve that you are full. However, this is not an instant process. It can take between 5 to 20 minutes for these signals to reach your brain. If you are hungry and eat too fast, you will tend to overeat as the signals will not have reached your brain on time, telling you to stop. This is why it is imperative to take your time and eat your meal slowly. Start with timing yourself one meal a day where you can spend up to 20 minutes eating. See how long it takes you to feel full, paying close attention to the cues your body is sending you.
Control your stress
Stress releases cortisol, a hormone that can make you binge eat. Stress not only results in overeating, but also in making unhealthy food choices.
Although stress is unavoidable, be mindful of its impact on eating and control portion sizes accordingly.
Realise the impact
The aftereffect of overeating is usually unpleasant and demoralising. Thinking about how
you would feel after eating too much is a powerful tool to prevent overeating. A similarly powerful tactic is thinking about how you'll feel if you don't eat the food. In almost every case if you can control yourself you feel proud than if you had indulged yourself unnecessarily.
We step into 2021 with the realisation of how important our health is to us. Medical complications from obesity and co-morbidity have become terribly important today. Our health is indeed our wealth, so taking small steps to a healthier lifestyle, starting with good eating habits, is undoubtedly our best investment this year.
The writer, a martial arts and fitness coach, is the founder of Mike's Martial Arts, a Calcutta-based martial arts and advanced functional fitness studio. Contact: mayukhpb@yahoo.co.in