Restaurants 2.0 prepare for reopening
'Contactless dining', DIY kits to cook at home — here's how the eating out experience will transform post lockdown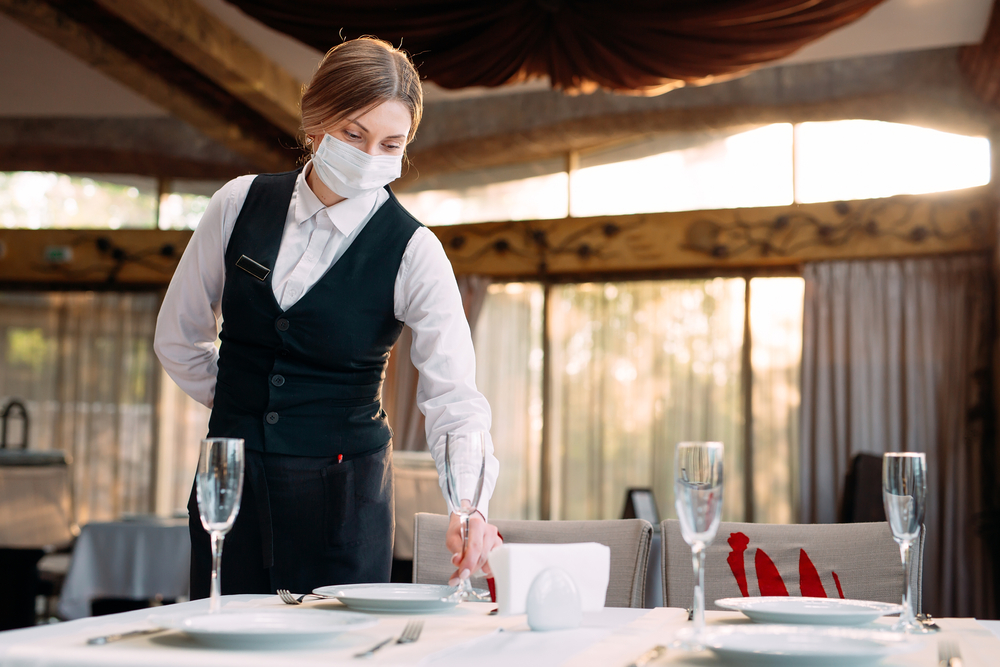 ---
---
Imagine pre-ordering a meal and pre-booking a table before turning up at the restaurant at the designated time. Have your temperature checked at the entrance and then walk-in through automated doors and sit at a table that is at least 6 feet away from the nearest table -- there may even be plexiglass separating the two tables. Sanitize your hands with the sanitiser that is likely to be the new centerpiece on the table instead of scented candles or flowers. Then have a masked and gloved server, serve you your pre-ordered meal, make the payment online so that you don't need to touch the bill book or the credit card machine, and leave. And of course, during the whole exercise you will be wearing a mask that you will remove only while eating. Now, stop imagining. For this is going to be the new normal post the lockdown, once the restaurants reopen.
Gone are the days when you shoved people with your elbows trying to get a drink at a crowded bar, when you favoured a particular restaurant because it was cosy, crowded and buzzing. Dining out was not just about the food, but also about socializing. In a post-Covid world, it is all about social distancing.
Restaurants across the country are struggling to reopen. Not everyone will. "We have to accept the fact that a lot of our restaurants will never open again," says Riyaaz Amlani, CEO of Impresario Handmade Restaurants that owns brands such as Smoke House Deli, Social, Salt Water Café, amongst others.
As per the National Restaurant Association of India, four out of every 10 restaurants is likely to be permanently closed in the absence of a government bailout. Covid-19 has spelt doom for an industry that pre-lockdown had a turnover of Rs 4 lakh crore and employed over 7 million people.
What's more, dining out will still take a long time to recover post the lockdown as consumer discretionary spending will be low thanks to salary cuts and job losses.
And of course, social distancing will mean that restaurants will have to reduce their covers by 30-50 per cent. "With 50 per cent occupancy we are better off closed," says Amlani. He goes on to explain that even a 10 per cent reduction in footfall leads to a loss in revenue, so operating at 50 per cent capacity is not viable.
Adds Ribancy, the brand manager for Daryaganj Hospitaity that has four restaurants in Delhi: "Our restaurants are 50-70 covers only, so for us it would not be viable to operate at 50 per cent capacity as the potential revenue will not be enough to meet the fixed expenses leave aside profit."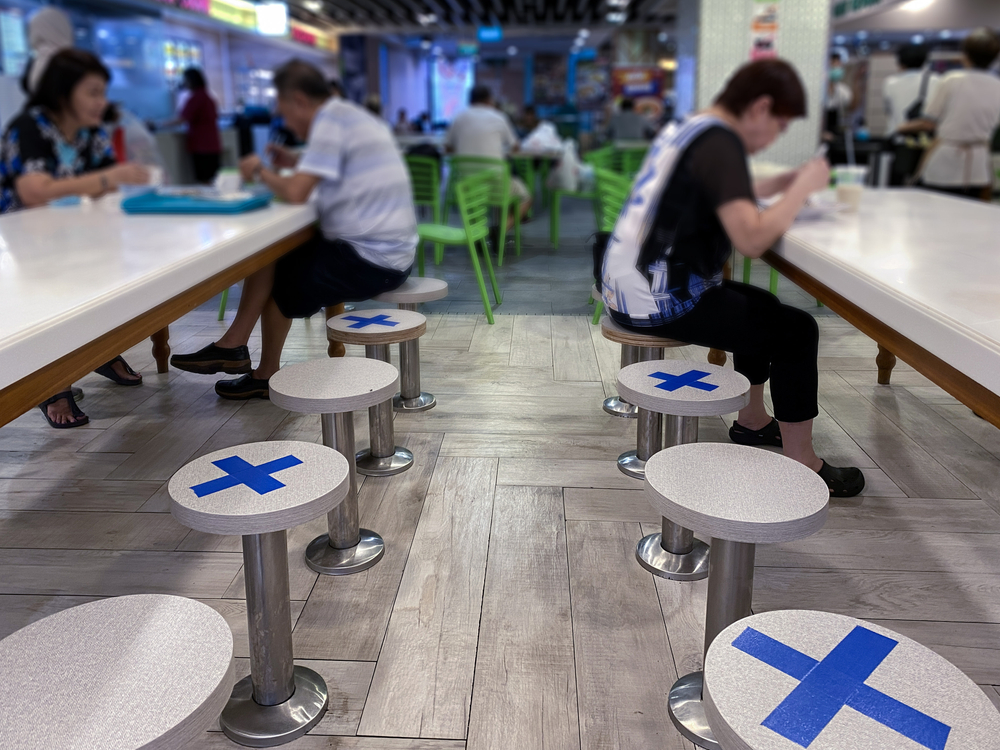 The new normal
"The post Covid-19 world will be a different ball game all together. There will be a new normal," says Zorawar Kalra, Founder & Managing Director, Massive Restaurants which owns brands such as Masala Library, Farzi Café and Pa Pa Ya.
"At this point our prime focus is the next twelve months of operations. The need of the hour is to look at our current restaurants that will open once the lockdown ends and ensuring high levels of safety and sanitation at each of them," he adds.
Kalra says social distancing will be maintained in the kitchen as well with fewer chefs working in the kitchen. "This might make us compress the menu slightly," he says. "We shall also be limiting the total number of people allowed inside the restaurant at any given time," he adds.
Massive Restaurants is also contemplating putting up live cameras in their restaurants that will be streaming on the Internet so anyone across the globe can log on to their website and see how they are operating. To maintain minimum contact, Kalra says they are looking at using disposable crockery and cutlery of very high quality "but this will depend upon guidelines from the authorities".
The restaurants will also use high-tech instruments and ultra-violet enabled technology to ensure cleanliness especially during table turnovers.
Zomato is offering restaurants 'contactless dining' features whereby diners can explore the menu, order and pay without coming in contact with a staff member. "This eliminates the need for menu cards and bill books, two articles that are often touched by guests, and are typically unsanitized and could potentially be a source of concern,' Gaurav Gupta, Co-Founder and Chief Operating Officer at Zomato wrote in a blog post.
While A D Singh, managing director and co-founder of the Olive group of restaurants that has brands such as Olive, Guppy, Fatty Bao and Monkey Bar, doesn't like the term 'contactless dining' and prefers to call it 'smart dining', he does admit that exploring the menu, ordering and paying on an app is the way forward. "Diners may like to come in for a short period of time and prefer to order beforehand. We need to accordingly revise our menu for our different brands. They may not be that extensive."
However, not everyone will be able to offer smart or contactless dining because of the costs involved. "We are contemplating tying up with aggregators. But it is a very difficult time for independent establishments like ours. With a loss of income like we have faced, we are also worried about the kind of margins that the aggregators are going to demand knowing that this situation makes us vulnerable," says Parul Pratap, Chef Partner - Music and Mountains.
Adds Manish Yadav, founder of Fig at Museo, a Gurgaon-based health café: "Commercials need to be weighed against benefits since most restaurants will struggle to protect margins."
While fine dining restaurants generally have the space and may not need to reduce the number of covers, casual restaurants and cafes that have tables closer together might need to halve the seating arrangement.
"Some of our restaurants had community tables which we have planned to remove now. There will be a reduction in the number of covers and therefore the revenue potential," says Vineet Manocha, Senior Vice President, Culinary, Lite Bite Foods that owns brands such as Punjab Grill, The Artful Baker, Zambar, Asia 7, among others.
Yadav says that they will reduce the number of covers to 70 per cent for the first few months after re-opening. "We have sufficient place to practice social distancing."
Adds Dhruv Goyle, chief operating officer of Delhi-based Cafe Tesu & Essex Farms: "We would be definitely reducing seating, we are waiting for the guidelines from the Government."
Others may not be able to open with reduced capacity. "For our cafe like CAARA at Ogaan, which is only 20 covers, we may consider to only open it as a delivery / pick up unit to start with," says Alice Helme, director at CAARA that has three restaurants in Delhi.
Upscale bars, cafes and restaurants are also training their staff to maintain a safe distance not only from their diners but also at home. Says Goyle of Café Tesu: "We are looking at providing accommodation for our staff so that they all live together and proper sanitization is maintained." A large chunk of their staff is back in their respective hometowns. "They will be reporting to work once the lockdown gets over and they have undergone a 15-day quarantine after returning to Delhi.
One thing is for sure that restaurants are doing everything possible to maintain safety. "We have qualified microbiologists in our team who guide us on all the aspects of food safety, hygiene, sanitation of our premises and the team," says Manocha.
To reduce contact, restaurants are also looking at installing automated flushes and pedal step water faucets in washrooms and automated hand sanitization stations.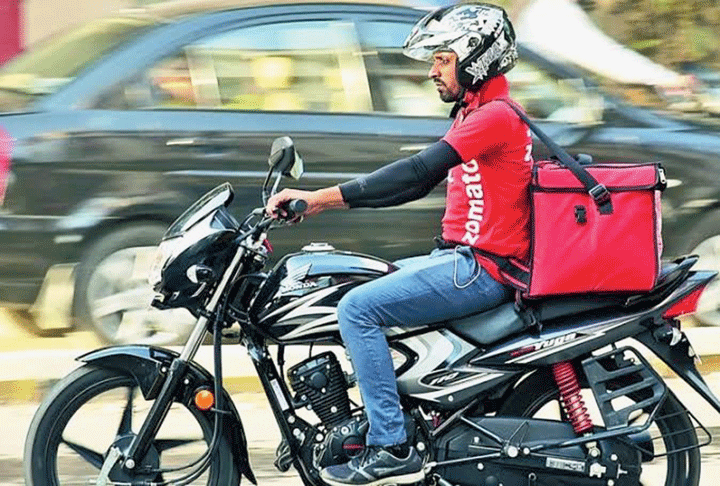 Home delivery in the meantime
Even as restaurants prepare to reopen, a large number have started home delivery. Says Bobby Gujral, owner of Wok in The Clouds, that has four restaurants in Delhi, "We are home delivering from our Rajouri Garden branch. It's not to make money but to keep in touch with our customers." Gujral says he doesn't believe in half measures and will open the restaurants only when he can open them to their full capacity.
Manocha says several of his restaurants are delivering and that they have their own contactless delivery team. "On each delivery packet, we mention the body temperature of the chef preparing the food, the person packing the food and also of the delivery executive. On the same sheet the cooking temperature of food items is also mentioned to ensure it has been cooked above 60 degrees Celsius."
Restaurants such as Smoke House Deli, owned by Impresario Handmade Restaurants are offering DIY kits, a range of packages filled with fresh ingredients and recipes so that people can cook their favourite dishes at home.
Social is delivering pre-made mixers that go into their famous cocktails.
Even hotels such as Hyatt, Hilton and Sheraton have started home delivery. Annamaya at Andaz Delhi is offering a range of dishes that are a result of empathy interviews conducted with guests. So now on offer are picnic hampers and hi-tea baskets, besides breakfast specials and Asian, Indian and Italian mains.
Undoubdedly eating at restaurants will not be the same again. But will diners shy away or make a beeline irrespective of the changes? "I can't wait for my favourite restaurants to open," says Aditi Garg, a Delhi-based chartered accountant and self-confessed foodie. "Yes, things will be different and one will have to be careful but it will be worth it. Besides, this is the time to support your favourite restaurant," she says.
"The credibility of the brand will play a role. We will have to work harder to provide a great experience and get people to start visiting restaurants again," says A D Singh.