Book review: Challenges of Governance
B K Chaturvedi's memoir is definitely not a kiss-and-tell-all book. That only raises its credibility because he busies himself with issues rather than personalities and grievances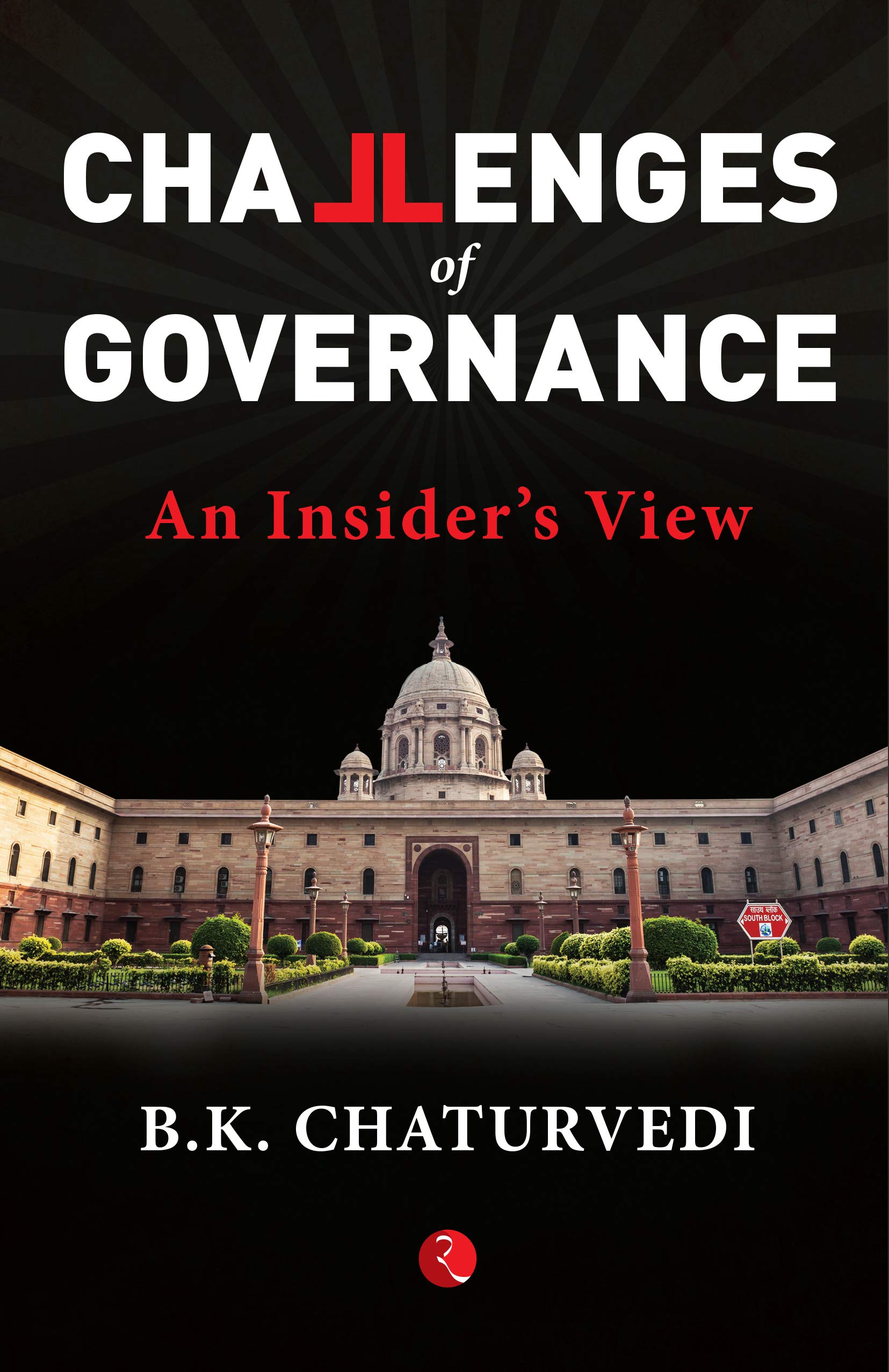 ---
Published 11.07.19, 01:49 PM
|
---
His Bolly debut has breached the Rs 200-crore mark — and counting. Calcutta boy Soham Majumdar, who's seen as Kabir's (played by Shahid Kapoor) best friend Shiva in the mammoth hit Kabir Singh, has been riding high on the praise that's coming his way ever since the film hit theatres on June 21.
t2 caught up with the Golf Green resident — who schooled at Don Bosco Park Circus and then studied engineering at IEM Salt Lake — on the experience of working in the film and life after being Shiva.
Irrespective of the diverse reactions that have come Kabir Singh's way, the praise for your turn as Shiva has been unanimous. What's the best thing people have been telling you?
Just recently, there have been two deaths in my family and naturally, the atmosphere at home has been gloomy. We are very tight as a family. It's been a very hard time, especially for my Dida. But when she watched Kabir Singh, she was not only very proud of me, she had tears in her eyes and told me, 'Kichhu ta holeo, you made me forget my sorrows for a while'. That was a big thing for me… that I was able to do this for my Dida who has been largely instrumental, along with my parents, in encouraging me in my journey as an actor.
Apart from that, what was most satisfying was that my director (Sandeep Reddy Vanga) was happy with my performance. He told me I had given a tremendous performance even before I had watched the film myself. When I was a kid, shei Kuch Kuch Hota Hai dekhei, Shah Rukh Khan-er adaygi dekhei toh I wanted to become an actor. So it was a huge high when Karan Johar praised my acting in Kabir Singh in a tweet. I couldn't sleep that night! (Laughs) I am a huge KJo fan, I cannot deny that.
I was a guy sitting in Calcutta, ya. Who would have thought I would come to Bombay and be part of such a big film on debut that's earned Rs 200-crore today? It's unbelievable! I have no idea how numbers work in the film business, but it just feels nice when your first film has done so well and has reached such a wide audience… I have people from as far as Morocco texting me and appreciating my work. And I can tell you that after playing Shiva, who is such an intrinsically good person at heart, I have started judging people less and I also respect all perspectives other than just mine.
How did Kabir Singh come your way?
In Calcutta, I had given an audition for a Broadway musical of Aladdin and got selected and that brought me to Bombay in January 2018. Working in a musical like that takes up a lot of one's time and I wasn't doing anything else. But a friend of mine from my theatre days suggested my name to (Bollywood casting director) Mukesh Chhabra's company. The very next day they called me for an audition for Shiva's role, and it was a very big scene. It was technically my first audition in Bombay and I felt it was a good audition. But when I got a call after a week that I had been short-listed, I was like, 'Ore baba re, is this for real?!' (Laughs) I met the director and I was honest about the fact that I hadn't watched the original, Arjun Reddy. I watched it later and then the whole process of the film started. We actually shot the second half of the film first and we had to work doubly hard to not only change our physical appearance but also show the sense of familiarity and chemistry between the characters.
What's made the role stick in people's minds is that you made Shiva much more than just the Bollywood friend stereotype…
I've heard that, including some telling me that my role is longer than Kiara's (Advani, who played the female lead Preeti). But I don't look at it like that. Anne Hathaway had a five-seven minute role in Les Miserables and she won an Academy Award for it. In Kabir Singh, there's this actress who's played the maid and with just one scene, she's won hearts. And Preeti is so intrinsic to the plot that her presence is felt even when she's not on screen. Kabir does what he does — good or bad — because of Preeti. More than Kabir, it's Preeti who drives the story and Shiva is a catalyst to that process. Shiva is like the saviour in many ways and that really struck a chord with the audience.
The passion and vision of my director really helped me make Shiva what he is… we just fed off each other's energies. The most interesting scene for me was when Kabir had passed out and Shiva gives him cocaine to bring him back to his feet. It's then when I realised that Shiva is no ordinary friend, that he will do anything it takes to bring Kabir back on track. It may not be the right way, but Shiva is always there for Kabir. And that's so heartwarming. Shiva is very selfless. He can do anything for his friend, even if his own life is not a bed of roses. Shiva's love for Kabir is very unconditional.
The relationship between Kabir and Shiva is almost a bromance without being a bromance. How did you strike that easy chemistry with Shahid?
Shahid was very supportive. I was never intimidated doing a scene with him. Honestly, what you see of our performances is purely the result of good direction. Shahid and I just met one day before shoot and we were shooting the next day. We didn't get any time to create that chemistry, but we were extremely supportive of each other as co-actors. The first day of shoot had Shiva going to Kabir in a rundown eatery and breaking the news to him that his grandmother had died. That comes at a much later stage in the film and we had to show deep chemistry between our characters by then. That came out of good direction and the vibe Shahid and I had.
Why do you think the film has worked so well with the audience?
People of all ages are watching the film. I think the emotion of a break-up and the repercussions that follow is a very basic emotion and yet is very universal, and everyone, I think, is connecting with that. Not all of us become self-destructive like Kabir, but a break-up feels like shit, yaar. I have gone through it myself.
The film's been slammed for being misogynistic and for propagating toxic masculinity. How do you react to that?
I am too close to the film to give an opinion, I feel. Anything I say will not be unbiased because I represent the film. Having said that, I do agree with some of the criticism, but the makers, including Shahid, have always maintained that one shouldn't be a Kabir Singh in life. I feel, all said and done, Sandeep Sir has made an honest film.
What's next from you?
I have given a few auditions in Hindi films and in the Hindi web space. Things take some time to roll in Bombay, so let's see. But the appreciation for Kabir Singh now helps me to be in conversation with people I wouldn't earlier have access to. I have done a small part in a Bengali film directed by Haranath Sir (Chakraborty) and co-starring Ritwickda (Chakraborty). For me, Kaushik Ganguly is the best actor-director we have and I really want to work with a lot of directors in Calcutta, including someone like Aditya Vikram Sengupta and Soukarya Ghosal, who made a film called Rainbow Jelly.
Before becoming cabinet secretary Mr Chaturvedi was petroleum secretary in the Vajpayee government. Given the corporate pressures on that job, one would have expected some discussion of the subject. But Mr Chaturvedi has chosen to avoid controversial issues. The name of India's biggest oil refiner does not grace the pages of the book even once.
Before coming to the petroleum ministry, Mr Chaturvedi was secretary in the ministry of human resources development. It doesn't seem to have been a very eventful tenure except that he helped get the right to education get on the national agenda. Vajpayee didn't think India could afford it, writes Mr Chaturvedi.
And before that he was the chairman of STC. He says it was a very stressful job because of the corruption in trading activities. But he mentions only one instance of ministerial interference.
As is true of any officer of the IAS he was tasked with many duties over his career. He did as well as anyone could given the circumstances. He describes some of all this in a bland government-report sort of way.
This is definitely not a kiss-and-tell-all book. That only raises its credibility because Mr Chaturvedi busies himself with issues rather than personalities and grievances – except when it comes to the CAG.
Nearly two decades ago I wrote an article lamenting the fact that Indian bureaucrats rarely wrote their memoirs. Things have changed since then and now there is, if not a flood, at least a steady flow. Not a quarter goes by without someone from the bureaucracy telling their life's story.
The latest contributor to this flow is B K Chaturvedi, a low-key civil servant. He joined the IAS in 1966 and rose to become cabinet secretary in 2004. That's the highest position a civil servant can aspire to.
However, as often happens in India with institutions which we airlifted from England, the position has been greatly undermined. Some of this happened when Mr Chaturvedi was cabinet secretary but the process had started earlier with the creation of the post of NSA.
Mr Chaturvedi was Manmohan Singh's choice for the job over three others. The two seem to have got along very well perhaps because they were similar people.
Dr Singh didn't always take his advice. Mr Chaturvedi understands why not. Not once does he complain.
Major Weakness
As you read these pages, one thing strikes you forcefully: Mr Chaturvedi never wonders how he or any other IAS officer is regarded as being competent enough to perform well in such diverse jobs. Like the rest of his service, he clearly assumes that an IAS officer can do anything.
I say this because much of the rest of the book is devoted to thoughtful little sections on just about everything that engaged India's attention.
From Sonia Gandhi's NAC to the office of the NSA to coalitions to the CAG to planning to the bureaucracy to Dabhol/Enron to the Baglihar dam to the Mumbai airport – he discusses everything except what in economics is known as the infinite substitutability principle that operates with impunity in the case of the IAS.
He says he did try to reform the bureaucracy or at least the process of appointments of bureaucrats. He also says that he was dismayed by the corruption and servility in the bureaucracy. But he doesn't discuss root-and-branch reform at all, including accountability.
He assumes like all his brethren that once you have joined the government, especially the IAS, you are to perform any task that is assigned to you. A more heartfelt discussion of this service which is heroic as well as cowardly would have greatly enhanced the value of these memoirs. This I-am-all-right-Jack approach is the biggest weakness of this book.
The CAG
He has devoted two whole chapters to the 2G scam and the coal scam. His considered view is that the CAG, Vinod Rai (who he doesn't mention even once by name) exceeded his brief, remit and authority.
Referring to the CAG and the courts he writes that "it is an unhealthy democratic convention (for them) to start laying down government policies." As a general principle this is right but what if governments fail to do their duty? It would have been better if he had conceded the extent to which Dr Manmohan Singh had ceded authority to others, including Sonia Gandhi.
His discussion of the CAG reports on the two scams that laid UPA II waste are detailed but plaintive. Personally, I think he is wrong, not least because I have known Vinod since 1967 and he is not the type who would assume he is god.
The 2G report only laid out the range of presumptive loss which ran from Rs 30,000 crore to Rs 1,76,000 crore. It was not the CAG's fault that the media chose the more dramatic number. But I suppose Mr Chaturvedi is entitled to his view.