Match drawn
The clarity and confidence of le Carré's prose are as tricky as any spook — pretending that the story is over when it never is.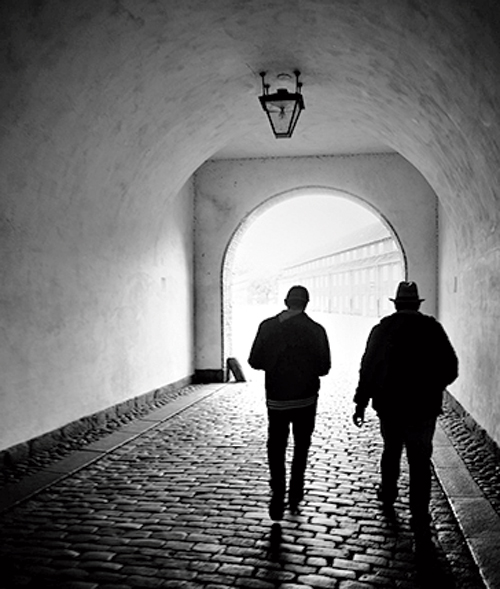 ---
---
John le Carré hates the "sheer bloody lunacy of Brexit". This is not his statement, of course, but part of the bitter fulminations against the present political leadership of Britain — the "pig-ignorant foreign secretary" has yet to get the top job — by Nat, the first-person narrator in Agent Running in the Field, le Carré's 25th novel almost 60 years after the success of The Spy Who Came in from the Cold. A 47-year-old agent runner for MI6, Nat is back in the home country after completing his tasks abroad and almost put on the shelf by being given a sorry little substation for sorrier Russian double agents, nicknamed the Haven, to look after. The period is just before Donald Trump's first visit to Britain in 2018. Picturesque abuse from Nat and Ed, Nat's young challenger at badminton in a Battersea sports club who suggests he is a media communications worker, functions as a window into the political confusions of the time. Britain is wooing Trump — "Putin's shithouse cleaner" — for trade after Brexit, when the country's rich, elitist politicians have led the people right over a cliff. Not that Nat expresses his disgust to Ed, who is single-minded and vocal. But when he tells his daughter for the first time that he is a spy and not a grey bureaucrat as she disparagingly believes, she asks him: "So if I've got this right... for the sake of a country that you have serious reservations about... you persuade other nationals to betray their own countries."
Nat's daughter goes on to articulate the more searing aspects of her realization, but her first comment is enough to lay bare the question of morality in betrayal — double, triple, even quadruple in potential — that le Carré's heroes have always struggled with, whether during the Cold War, or the war on terror and after. How does an agent hold on to his integrity? Can an honest man surrender to the loyalty that spying demands? Instead of evoking only the addictive ambiguities found in le Carré's most memorable stories, this novel is generous with implied answers. Prue, Nat's wife, had given up a promising career in the Service to become a human rights lawyer and Florence, the brilliant young intern Nat meets in the Haven, chucks up everything and disappears, disgusted at having to lie for a corrupt boss.
But it is Ed, remarkably without charm, stolidly honest and impenetrably innocent, who plunges them all into grave and immediate danger through an act that opens up another facet of betrayal — or is it not one? Age has not taken the edge off le Carré's storytelling or his mastery of pace. The deliberate, reflective rhythm of the novel suddenly speeds up, and gradually begins to race towards a robustly exciting finish complete with secret routes and a triumphant escape. But even in this marvellous ending, which could be anything from an edge-of-the-seat adventure to a romantic romp, the moral questions refuse to be appeased. Is this the redemption Nat wanted? Is it revenge for a much larger betrayal than Ed is capable of? The clarity and confidence of le Carré's prose are as tricky as any spook — pretending that the story is over when it never is. He leaves readers wondering what tale Nat will spin for his masters now.