A fine aftertaste
Borges's novel is a paean to their marginality, to the celebration of a togetherness that emerges from a sense of abandonment and neglect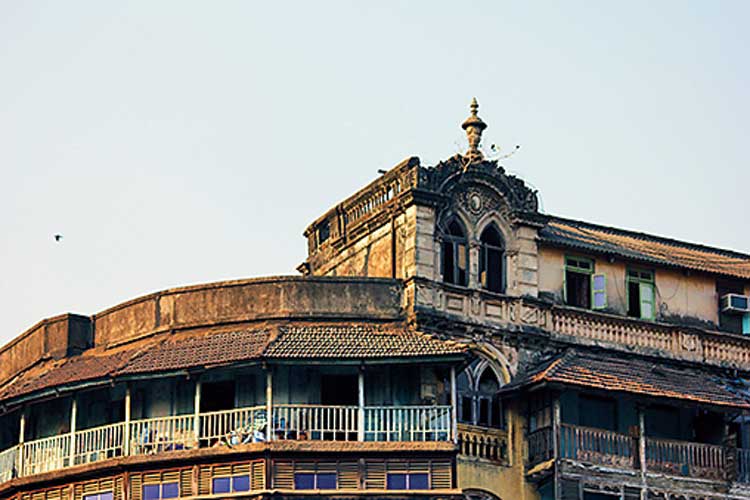 ---
---
Bombay Balchão by Jane Borges has most of the peculiar strands of a first novel: the author speaks of a familiar milieu, of people she has known, loved and missed, strung together with gentle nostalgia and narrated with the confidence of familiarity. Borges's novel seems to be a carefully disguised bildungsroman that collates history and memory into a celebration of the joy of storytelling. Here we find individual characters standing out with their charm and laying claim to a shared history of complex relationships and failed conversations rather than a complicated narrative strategy that turns history on its head and examines a post-colonial India through the lens of identitarianism and agency.
The political that affects the inhabitants of 193-A Bosco Mansion in Pope's Colony on Dr D'Lima Street will not be a metaphorical expression of a larger canvas. It is always the lived politics of everyday India, as a minority population of Goans and East Indians try to grapple with a history that straddles a pre- and post-Independence nation, living a ghettoed, Westernized, self-sufficient community life in one corner of the city of Bombay. Borges's novel is a narrative of their everydayness, a voyeuristic peep through each other's windows, secrets elicited from cracked doors, of domestic violence, or heartbreak, or neurosis, a chiaroscuro of community living that is both a success and a failure in the same breath.
Through chapters that move randomly between the early years of the 20th century to the present day, Bombay Balchão explores the life of a community that has already been marked with a sense of precarity by history. From bakers to factory workers to club singers to subeditors, the Braganzas and Coutinhos and D'Souzas and Mascarenhases have already been essentialized within a set narrative of expectations, assigned social roles, relegated to the margins of a post-colonial national identity. Borges's novel is a paean to their marginality, to the celebration of a togetherness that emerges from a sense of abandonment and neglect. The novel becomes documentary evidence of the sense of foreverness that the community life of this population instils in its people. As Ellena Gomes says: "Nothing lasts forever, baby, but it also depends on what your forever is. Is it a day? Is it a month? Is it a year? We make our own forevers." It is this feeling of community that leads Ellena to come back from Goa, or Mario from London to register their protest against a supposed threat of demolition of Bosco Mansion. In the novel they succeed, and with an ease that consolidates the author's faith in the power of a good argument rather than the reality of the system. The author's faith in holding on to a pastness or historicity of selfhood is also consolidated by Michael Coutinho's reasons to hold on to Bosco Mansion: "Every person he had loved — his parents, his childhood sweetheart, his best friend, his wife — had been connected to this building in some way or the other. He could feel the residual energy of their souls, the lingering of their warmth and conversations within the confines of Bosco's walls. It brought him comfort when everything else around him seemed to be crumbling..."
Balchão is a kind of Goan pickle that tastes perfect only when prepared with love. Borges's novel is undoubtedly a promising balchão. It is a good read.
Bombay Balchão by Jane Borges, Tranquebar, Rs 499