A dose of the game on greens
There is no doubting Richard H Thomas's love for cricket and the labour involved in digging out some 'character-ful' parts of its history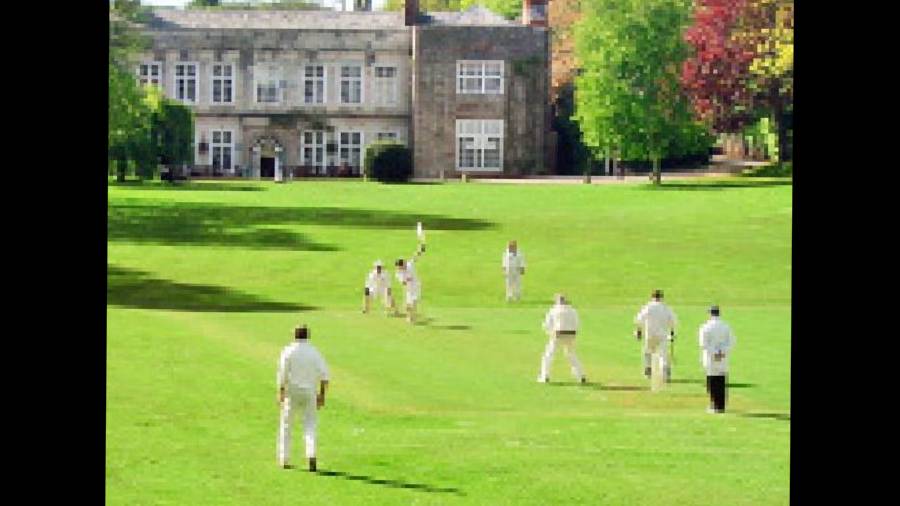 The best of the book is found in the stories cobbled together from pre-Victorian cricket, before the mythology began to take shape.
Sourced by The Telegraph
---
Published 10.03.23, 06:59 AM
|
---
CRICKETING LIVES: A CHARACTERFUL HISTORY FROM PITCH TO PAGE By Richard H. Thomas, Speaking Tiger, ₹599
Before venturing into Richard Thomas's book, I listened to a podcast in which the author-historian, Duncan Stone, said, "Cricket in England is held back by its own mythology." Not the ideal prelude. Yet, after going through Lives, it can only be confirmed that this compendium of histories, stories and anecdotes is yet another addition to the English cricket mythology library. The writing style is easy, frothy, with a clubby tone best described as poshtosh. Cricketing Lives, which tells a few jokes, repeats some old ones, but breaks little fresh ground, speaks in an Eton-Harrow voice — politically correct, but waving a cigar, with a snifter in hand.
There is no doubting Thomas's love for cricket and the labour involved in digging out some "character-ful" parts of its history. But Cricketing Lives needed a more accurate subtitle: the book is fundamentally a collection of cricketing stories mostly focussed on the Anglosphere from a vast range of sources, with an impressive bibliography, footnoted references and spotty indexing. It is not that others from outside the Ashes community who passed through England are not mentioned — the West Indians, fortunately, cannot be ignored; Ranji gets a page; plus there's Nayudu and Vizzy and Imran and Warnie.
The hardback had W.G. Grace on its cover stepping out to drive. But this edition has George Beldam's lovely photograph of Ranji leaping out of his crease, giving the word, 'artful', its full expression. What kind of reader would take to it? Someone with a new but vague interest in cricket and a desire to hear oddball, funny stories around cricket, mostly in England, although there is a very readable chapter devoted to the first Tied Test.
The best of the book is found in the stories cobbled together from pre-Victorian cricket, before the mythology began to take shape. Of a sport just born, rumbustious, what would be called 'edgy' in this age, a sport of the masses before it transmogrified into rural England idyll. Among the sources, the Indian cricket writers, Abhishek Mukherjee and Arunabha Sengupta, will be pleased to see themselves and the CricketCountry website cited generously and regularly.
The story of the history of women's cricket starts with the admission that Wisden (which has an entire chapter on its Biblical status) included its first mention of women's cricket only in 1992 by including match scores of two girls' teams. It then moves onto a summary of the influence of the mothers of Grace and Hedley Verity and a joke about how during Bodyline, Stan McCabe told his father that his mother should not be allowed to jump the fence in case he got hit.
If the Wisden worship does not offer a clue about the book, then consider the chapter titled "The Holy Trinity" — of writers & talkers — John Arlott, Neville Cardus and E.W. Swanton. Much of what Thomas writes is now known — Arlott often nodded during his commentary stint after lunch because he'd drunk too much wine, Cardus invented some stuff up as he went along, and Swanton was a snob who couldn't string together "one memorable sentence". That's Arlott on Swanton, who gets into the trinity because Thomas says he was "an irrepressible cricketing grandee whose opinions made him one of English cricket's most influential figures." In and for its mythology, which, to take us back to the start of this piece, has actually held back English cricket.