MTV Video Music Awards wears a dystopian look as stars rock the show
The show moved between being wow and eerie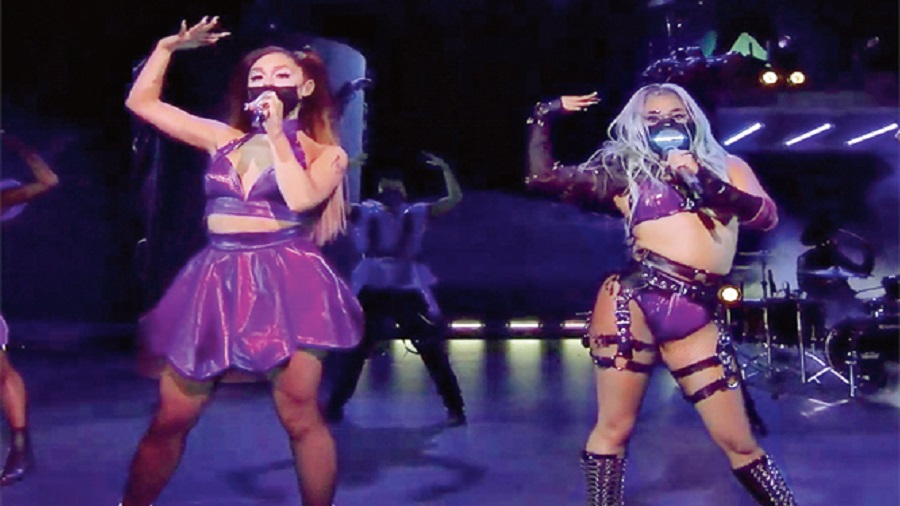 Lady Gaga
Sourced by the Telegraph
---
Published 31.08.20, 09:12 PM
|
---
Call it a show highlighting optimism and resilience of the human spirit or an effort to iterate the age-old saying, "the show must go on", MTV Video Music Awards took place on Sunday night with performances being pre-taped or staged at different locations across New York City. The show moved between being wow and eerie. While host Keke Palmer tried to keep the proceedings light, the animated backdrops had hordes of faceless audience members, which made one wonder if MTV got it right. Lately, a lot of big tech shows have happened virtually but instead of bringing in virtual crowds, companies have shot the proceedings in empty stadiums. The pretend crowd was somewhat unsettling. Nonetheless, MTV tried to do something innovative, something dystopian and has probably set the tone for other award shows in the coming months.

1. One for the books
Lady Gaga's performance was the energy shot that was required to get the week started. She performed a medley of songs from her album Chromatica, including 911, Rain on Me and Stupid Love. It was instantly one for the books. Her performance begins in a bedroom where an old VMA preview plays on the TV. She leaves the bedroom, showing off her purple bondage bikini. Making past a stripper pole, she joins her dancers for 911, which transitions into Rain on Me on which Ariana Grande joins in. The performance ends with Gaga at a pink piano for Stupid Love. And the mask she wore will become a fashion statement.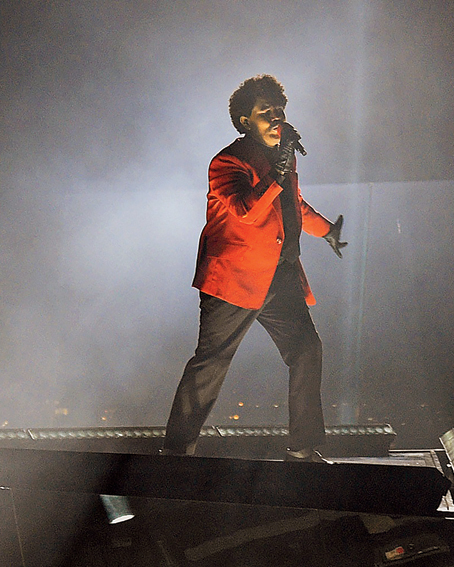 2. Dazzling fireworks
The show kicked off with a clip of The Weeknd. The singer is first seen passed-out in a selfie-style recorded clip and then comes some dazzling fireworks and a helicopter, following the singer around at the Edge at Hudson Yards, which is one of the world's most popular outdoor sky decks. What followed was a near-perfect rendition of Blinding Lights. According to reports, The Weeknd had filmed his performance last week.

3. Tay, the director
Taylor Swift will always be there… somewhere! The singer made her directorial debut with the music video The Man for the track off her 2019 album, Lover. It's about how easy life becomes without the "weight of systemic misogyny". She took home the award for Best Direction. In her selfie-shot acceptance speech, she thanked everyone who helped with the video's production.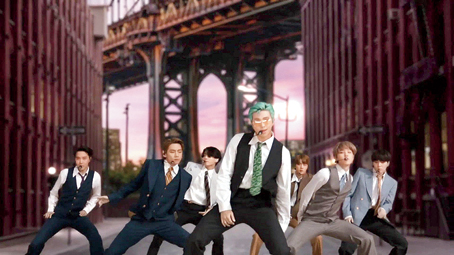 4. Dynamite of a show
Among the better performances of the night was that of K-pop sensation BTS, which performed in front of a green screened backdrop of some New York locations — the Brooklyn Bridge, Times Square and the Empire State Building. Taking the stage in suits and ties, the group was all about turning in a high-energy performance of Dynamite. Towards the end of the performance fireworks appeared behind the group to complement the lyrics: So I'm-a light it up like dynamite.

5. Burning down the house
MTV VMAs lived up to its out-of-the-box reputation by bringing in the Black Eyed Peas, complete with glowing crotches. Yes, you read that right! They performed Vida Loca from their latest album, Translation, with help from Tyga, and a sky-sized projection of Nicky Jam. But all focus was on Will.I.Am, Taboo and Apl.De.Ap's pants that seemed to have light-up zippers. They also performed I Gotta Feeling.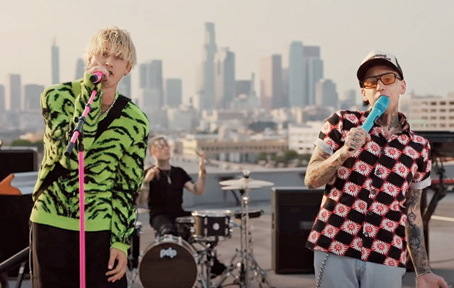 6. Concert feel
It's been a while since we saw a real concert. Machine Gun Kelly's VMAs pre-show performance gave us the feel of a mini concert as he performed two songs — atop a New York City rooftop — from his upcoming album Tickets to My Downfall. He played My Ex's Best Friend with Blackbear on a rooftop during the day and Bloody Valentine with Travis Barker from a different building at night.

7. 'Rest In Power'
The life of Chadwick Boseman, who passed away last week, was celebrated. "The world needs more superheroes," a title card read at the beginning of the segment and then a clip of the actor accepting the Best Hero award at the 2018 MTV Movie and TV Awards played out. During the 2018 show, Boseman presented his trophy to James Shaw Jr., a real-life hero who stopped a gunman at a Waffle House in Tennessee after he killed several people. Host Keke Palmer said the 2020 show was dedicated to Boseman who was "a true hero, not just on screen but in everything he did". The video tribute ended with the words: "Rest In Power."

8. Finding her space
Miley Cyrus' first live performance of Midnight Sky was full of energy. The song, reportedly inspired by her break-up with ex-husband Liam Hemsworth, seamlessly moved into a visual reminder of the video for Wrecking Ball as the singer climbed a staircase towards a disco ball and then sat on it. In an interview with Billboard, the former Disney Channel star has said that Midnight Sky is about finding personal independence.