DAG's Tipu Sultan: Image & Distance aims to bring more perspective to his era
The exhibition curated by Dr Giles Tillotson, aims to recapitulate a visual history of the Mysore Wars, puts the period into context through art produced during that period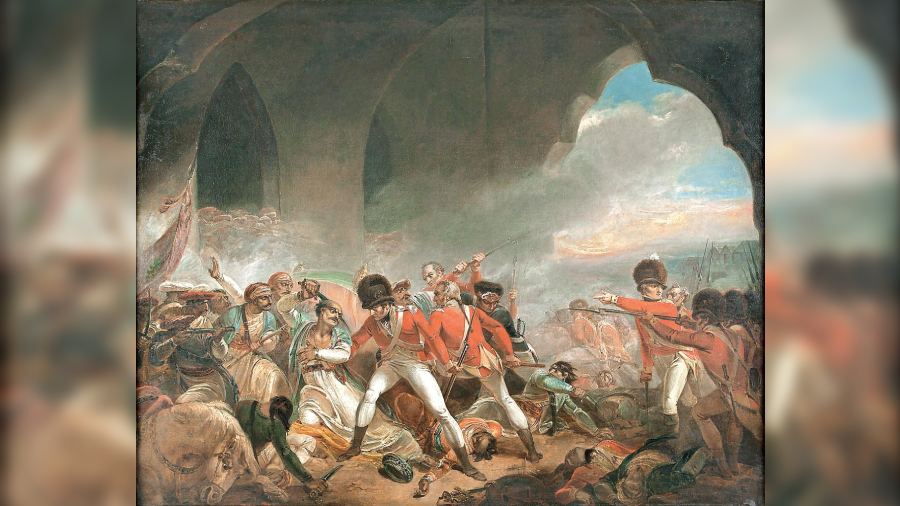 ---
Published 20.07.22, 03:03 AM
|
---
While the stories of Tipu Sultan's governance and his historic stand against the East India Company are well-known amongst most, a different perspective of the same can be derived from an interesting exhibition by DAG that is set to see a rare collection of paintings, prints, maps and other objects, titled Tipu Sultan: Image & Distance. Set to open on July 25 at DAG's gallery space at The Claridges in Delhi, the exhibition has been curated by Dr Giles Tillotson and is accompanied by a stunning publication, with contributions by experts in the genre. The exhibition that aims to recapitulate a visual history of the Mysore Wars, puts the period into context through art produced during that period. According to Tillotson, who is senior VP (exhibitions and publications), "As much through engraved versions as the originals, these works are well known and they have been surveyed and illustrated before — but not always, I think, in ways that are alert to details of the development of history painting in England and France in the period. I locate them between a previously established type, which aimed to illustrate episodes exemplifying heroic virtue, and a newly emerging type of war painting. More importantly, the works and the attitudes that they are shown to embody, originally directed towards a British public, are here presented for scrutiny for the first time specifically to audiences in India." "Bucking the trend of Indian works of art being exported abroad, we decided to bring this material to India, to display to Indian audiences," said Ashish Anand, MD and CEO of DAG. "This led us to consider some further questions. What does Tipu Sultan mean to people in India today? What did he stand for? His reputation remains controversial in some parts of the country, with popular writers and even some scholars taking up extreme positions. Some people idolise him while others are fiercely dismissive of his contribution. What cannot be disputed is that he was the most formidable foe the British faced in India. Yet, he is not accorded the same respect as others who took up arms against the British in later times, such as the Rani of Jhansi or Subhash Chandra Bose. How these images are interpreted in India today is what this exhibition explores," he added.
Pictures: Courtesy of DAG