Caged in or left out
Photographs of being smothered in a single space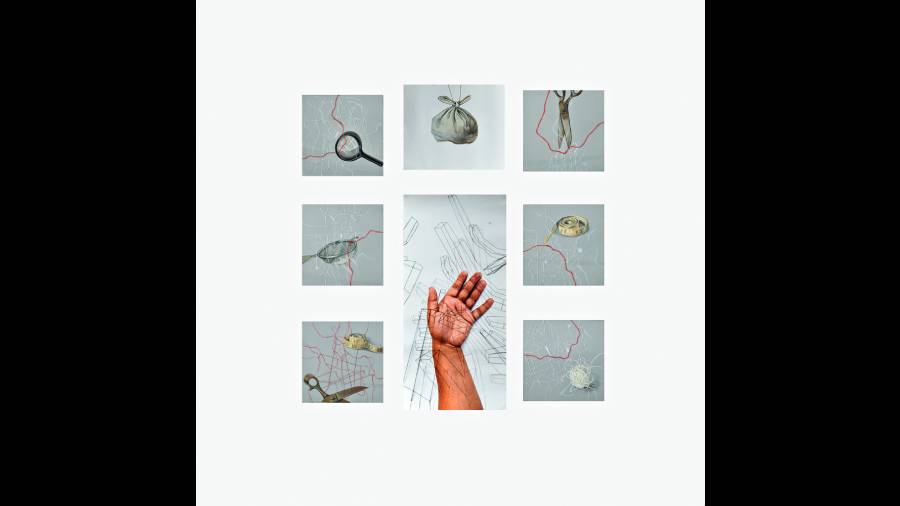 Intersections by Shivani Aggarwal [ArtSpeaks India]
---
Published 07.01.22, 11:46 PM
|
---
Almost two decades ago, a friend had gifted me a remarkable book titled Tokyo Nobody. It contained photographs by Masataka Nakano of some of the most populous districts of Tokyo, where, as if by magic, not a soul was visible. The photographer was prescient, for deserted metropolises have now become the new normal all over the world. The online exhibition, Poetry of Lived Spaces, A Brush with the Lens, has been curated by Georgina Maddox and is live till March 22 at https://artspeaksindia.com/viewing-room/poetry-of-lived-spaces-a-brush-with-the-lens/. It has been organized by ArtSpeaks India with 11 participants. Even if one overlooks the wordy title and the curator's verbose statement, it is difficult to forget that the idea of artists or photographers using the solitude of the lockdown last year to stimulate the flow of their creative juices has lost its novelty. In Calcutta, the octogenarian, Arun Ganguly, had done so last March with brilliant effect using his smart phone as he remained confined in a single room.
In this exhibition, photographs were digitally manipulated, used for photomontage, and drawings, paintings and needlework were added in one to enhance the feeling of being smothered in a single space, however big or small. Quite in keeping with the theme, acres of vacant spaces are visible here, including some in Ladakh, the latter being indistinguishable from tourist snapshots. However, some stood out for their sensitivity and inventiveness. Parul Patel's photographs showed homeless people in Delhi. The direct gaze of bright-eyed kids in a makeshift shack brought home the heartlessness of the failed exercise to contain the epidemic. It was also an indictment of the cruel system that has made them homeless.
The latchkeys of middle-class flats played a pivotal role in our lives as we self-quarantined. Vikram Singh's black-and-white image of a latchkey with a human being reflected on its shining metal surface — could be anyone from a visitor or a courier to a Swiggy delivery executive — brilliantly captures our existential crisis as we sought refuge in the loneliness of our homes — those of us lucky enough to have them.
Shivani Aggarwal expressed the feeling of being cabined, cribbed and confined by making a collage of a photograph of a human hand along with needlework and drawings of the implements required for it caged inside grey squares (picture). No escape from the four walls.
Born in Kerala, Gigi Scaria is now a Delhi resident. In keeping with his practice, he examines and records the various locales (including interiors) of the city he has chosen to work in with his mobile phone and makes assemblages of these in heterogenous shapes. It is like a visual diary wherein Scaria takes down notes of the profound changes — from intimate personal details of people's lives cutting across social classes to urbanscapes and industries — wrought by the pandemic on our everyday existence. Displayed together, they provide glimpses of the how the virus has impacted various social classes, and the difference one's social status can make.
Aditya Arya focuses on the highrise buildings and flyovers in a depeopled Gurgaon. His photographs are in black-and-white. So are Sandeep Biswas's layered images of his memories of the city, where the new and the old meld into each other. Ravi Agarwal's crossword collage is a novelty. Sarah Singh and Sarah Kaushik's works are exercises in funkiness gone awry.