An unabridged production of Tagore's dance drama 'Mayar Khela'
By staging the complete version of Mayar Khela, spanning a good three and a half hours, the Mumbai-based Mohor has achieved something extraordinary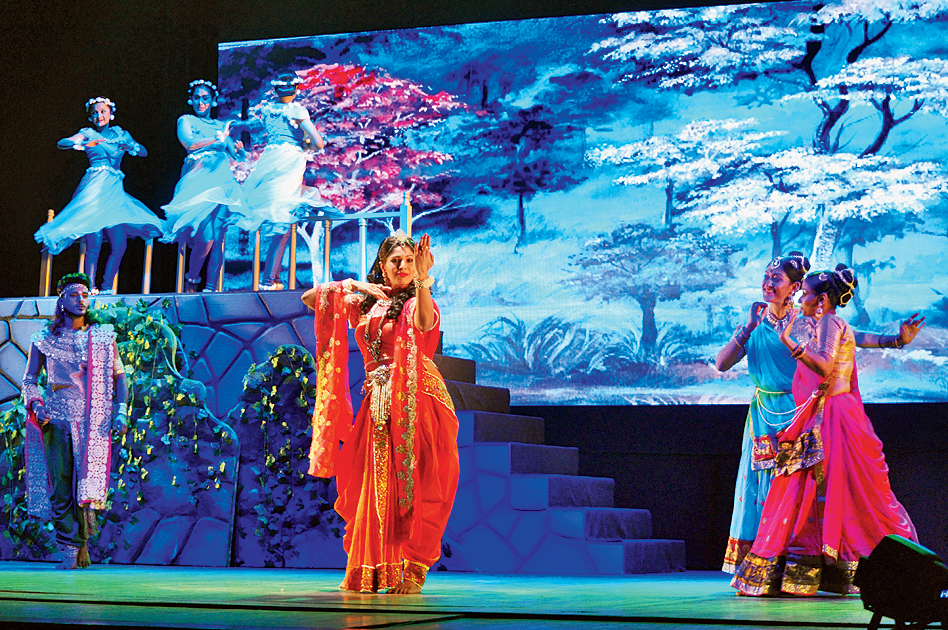 ---
---
By staging the complete version of Mayar Khela, spanning a good three and a half hours, the Mumbai-based Mohor has achieved something extraordinary. Dubbed as 'A Musical Extravaganza: Unabridged', this meticulously mounted and supremely ambitious production was much more than a regular adaptation of Rabindranath Tagore's early attempt at musical drama. As a sparse audience experienced at G.D. Birla Sabhaghar on December 14, it was an effective dialogue involving almost all Indian classical dance forms and western ballet to explore a young Tagore's notion of love being transient and elusive.

The actors danced like a dream, lip-syncing to recorded renditions of a high standard. Most of the actors, including Pramada (Prachi Saathi), Amar (Raul D'Souza), Shanta (Mahathi Vijayprakash), Ashok (Manju Elangbam), and Kumar (Ananthakrishnan Nair) hail from different parts of India and betrayed no unfamiliarity with the bhava embedded in the lines. When angika abhinaya in Bharatnatyam style conveyed the pathos of "Na bujhe kare tumi bhasale ankhijale" to a flabbergasted Pramada with a forlorn Amar in the background, the syncretic interaction was sublime.
The opulent display may have moved far beyond the Jorasanko or Santiniketan aesthetics that revel in minimalism. In fact, the LED projection on the cyclorama was a constant eyesore and the English subtitles projected on screens placed on both the sides of the proscenium were unnecessary. But such experiments are welcome. They will be effective in taking Tagore's genius beyond the Bengali domain.
Bangalore-based Smaranik is evolving fast. On December 2, they staged a smart adaptation of Amar Mitra's Shesh Pahar Ashrunadi in the form of Shesh Shringa (The Final Summit) at the Academy of Fine Arts. Mitra's ability to fuse magical elements within a realist narrative requires adept directorial treatment, and Sayandeb Bhattacharya was up to the mark. Besides playing a wayward husband who finds it tough to negotiate with uneasy memories of the Naxalite days and a creeping suspicion haunting his wife (Supti Basu), he spared the audience an overdose of nostalgia. The production also boasted good supporting acts from Priyanka Bhattacharya and Dipankar Bandyopadhyay.