A Long Shot: Veteran cameraman who worked with Ritwik Ghatak, Satyajit Ray
When it comes to the film industry, some people routinely remain out of focus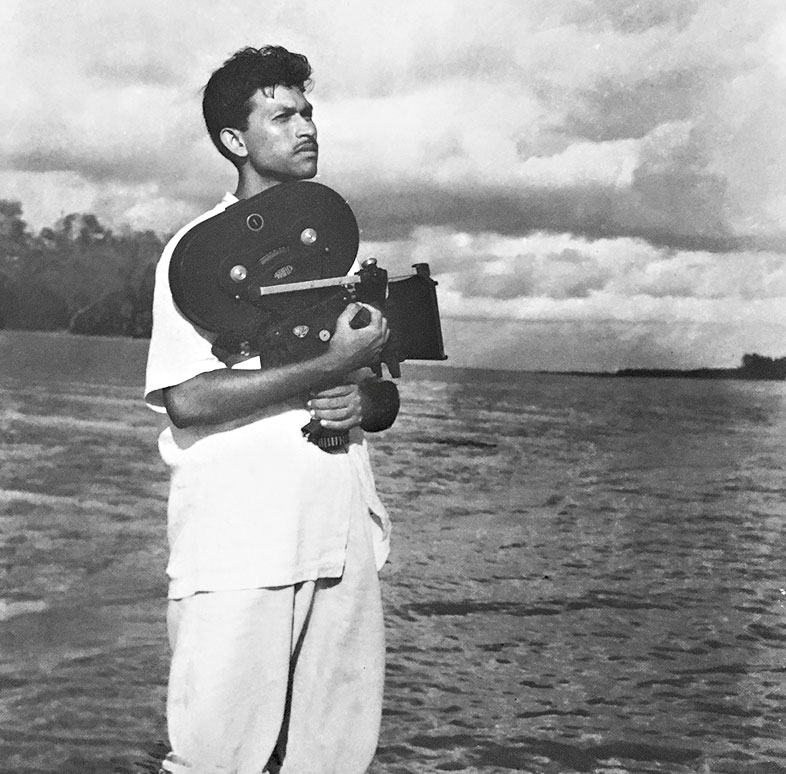 Lens craft: Gour Karmakar
Gour Karmakar
---
Published 29.09.18, 03:59 PM
|
---
Somewhere near the beginning of our conversation, it becomes evident that our man has planned out his entire narration. At point X, a tea and samosa break. At point Y, he will bring out the cameraman's logsheet. At point Z, the spools of film, the cinema booklets with the complete credit line. These props, if you will, have been chosen and carefully spaced out to keep his story in sharp focus.

He shows us a notebook with page upon page of numbers written out in a neat hand and an all-cap header that reads "Depth of Focus". He worked meticulously on his camera skill to get it right — worked, took notes, observed, took more notes, compared results. "A roll of film was expensive then. One didn't want to take lame shots and waste film. There was also the fear that the bossman would tick you off," he says earnestly.
We try to pry Karmakar away from the focal length of it all, try to get him to tell us some of the stories. How he ditched the job at the Port Commission and started work as a third assistant — pushing the Vinten trolley and others, marking the spot where an actor or actress must stand in accordance with the way the lighting had been imagined, observing the camera caretakers, the focus poolers.
He sees our expression and throws in an explainer — "Those days, unlike these digital times, you couldn't see the image on the monitor, which is why it was imperative that one developed a sense of measure and accuracy."
Now he is in the throes of nostalgia and as it happens with every telling, more and more details come into the line of sight. Karmakar cannot pick and choose, that is not his craft, he is master of focus alone.
One moment he is in the present — "You would have read about Kalpana Lajmi's death. The newspapers have not written about her first film, a documentary on director Dhiren Ganguly titled, DG. I was the cameraman." The next minute he is back in the past, talking about how in all his time in the industry he has never seen another director like Ghatak. "He did his own framing," he says. He is looking at us, talking to us, but it is evident he is back in that time. "Ritwikda called me Goura. He smoked a lot." Jerky, disconnected frames. A lot of senior directors from that time eventually started to operate the camera themselves. Karmakar says with only as little disdain as his gentle persona will permit, "But I am sure they would have never been able to operate a Mitchell camera. We have worked with Mitchell, Arriflex, Beaulieu cameras."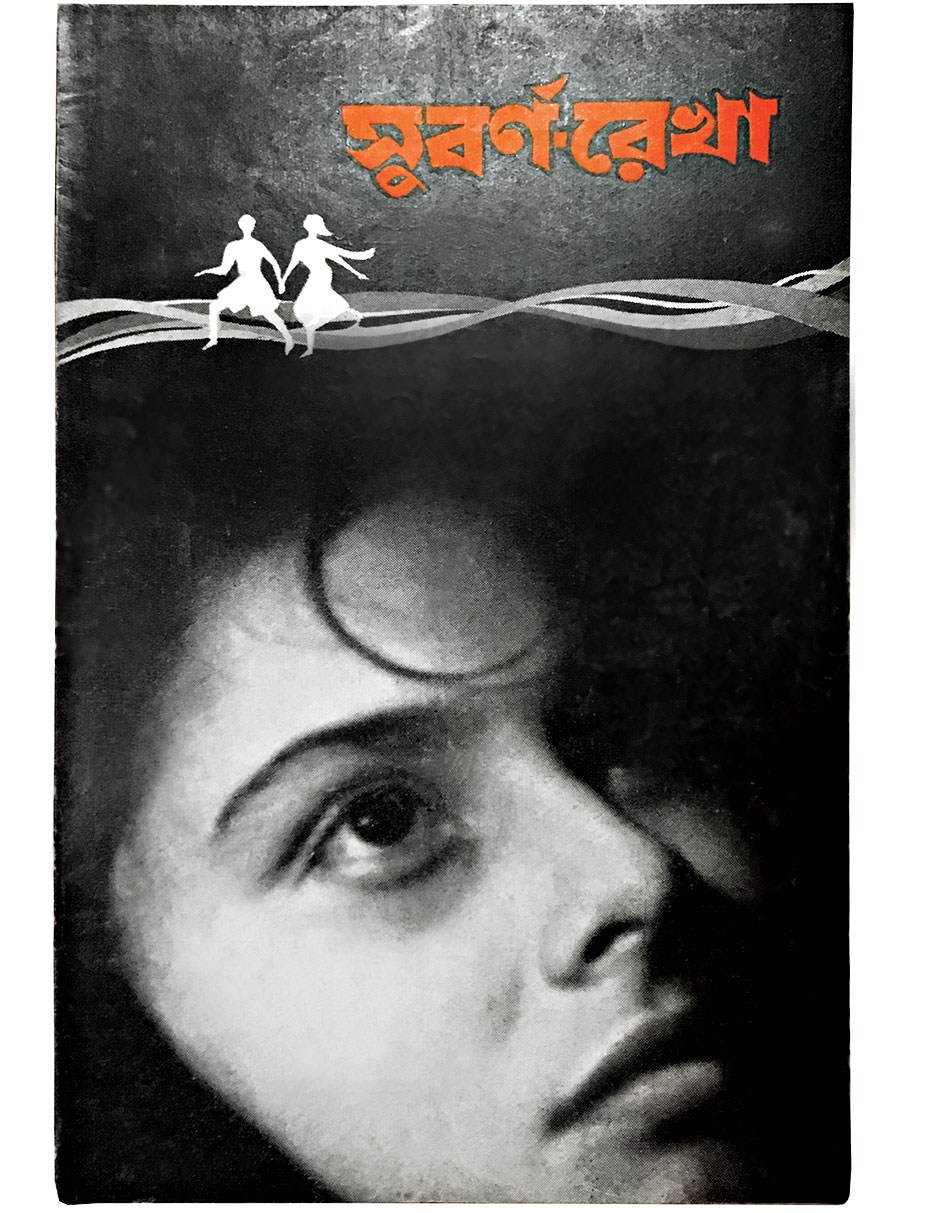 He talks about the weight of those cameras, stand et al. "Easily 60 kilos." And the "association", a reference to the Eastern India Cinematographers' Association set up for technicians to share knowhow. He says how "senior artistes" co-operated without a murmur and make-up men had knowledge of lighting. He is crafting a portrait of an industry as a family.
Next, he brings out letters of appreciation from Ray, Sen, Sinha. Not to boast, for there is nothing of the show-off about him. He barely talks about the films wherein he was the cameraman — Saheb, Atmaja, Debi Garjan, etc. He has worked on documentaries — on Uday Shankar, Benaras, the Sundarbans, coal.
Among the letters is a long typed note from British photographer Denny Densham, who has worked with Karmakar in some documentaries. Karmakar caresses the paper, wipes a spontaneous tear and hands it to us. It reads, "It was a pleasure to view your rushes which contained nicely balanced compositions, and some first class close-ups. There was not a soft focus shot anywhere, the pans were smooth, and everything looked good, so pat yourself on the back for me." It is dated 1981.
Karmakar murmurs, "The problem is no one now has an idea what our work then entailed. How invested we were in it all." He adds, "I tell my daughter to look after all of this when I am gone. And then again I think, when I am gone, I will not care about all this anymore." 
The difference between good and genius often lies in the breach of sanity. Gour Karmakar comes across as an incredibly sane and rooted individual. The veteran cameraman, who has worked in the Bengali film industry and for a bit in Hindi films too — since the late 1950s — sits down to tell his story.
We are all agog with excitement. After all, here is a man who started out as a third assistant and worked his way right up. The 84-year-old has been part of the units of some great directors: Ritwik Ghatak, Tapan Sinha, Mrinal Sen, Satyajit Ray — "Only Samapti," he clarifies. He has seen Uttam Kumar in action, Suchitra Sen too in Debi Choudhurani, Fariyad, Chhabi Biswas, Pahari Sanyal. His "boss" was the renowned cinematographer Dilip Ranjan Mukhopadhyay, whose works include Ghatak's Komal Gandhar, Subarnarekha, Sinha's Atithi, Sudhendu Roy's Saudagar — "When Bachchan was not yet Bachchan," Karmakar says. He assisted K.K. Mahajan in Basu Chatterjee's Rajnigandha. These days, however, Karmakar attends memorial meets, pays visits to bedridden colleagues, attends felicitation ceremonies.