World Bank sees city as logistics hub
The bank signed a tripartite agreement to extend $105 million of soft loan to develop inland waterways in and around greater Calcutta on the river Hooghly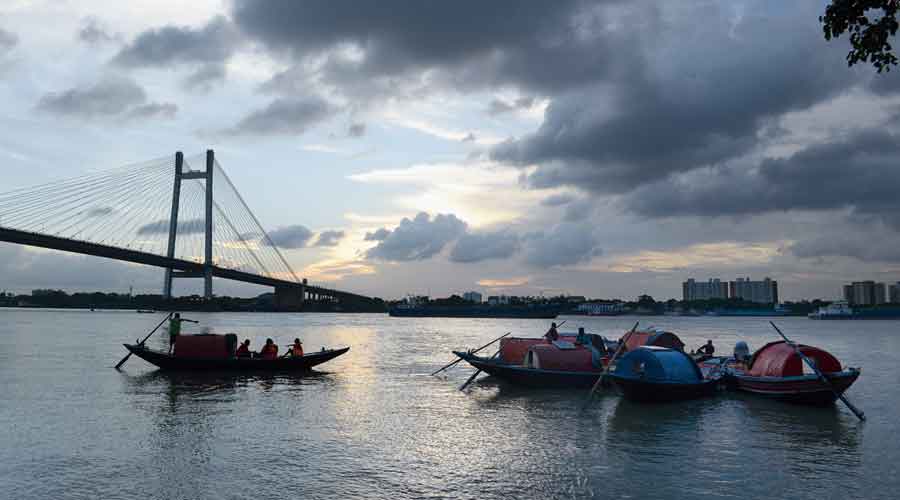 ---
|
Calcutta
|
Published 09.01.21, 12:31 AM
---
The World Bank feels Calcutta has potential to become a major transport and logistic hub linked to the north eastern region and neighbouring countries if it can develop an integrated system with corporations running the show.
The Eastern Dedicated Freight Corridor (EDFC), the exclusive rail network to move freight, will end in Dankuni near Calcutta and an intermodal system that connects the corridor with rail, road and waterways can transform the city, it added.
Earlier this week, the bank signed a tripartite agreement to extend $105 million of soft loan to develop inland waterways in and around greater Calcutta on the river Hooghly. However, this is just a beginning, says Junaid Ahmed, country-director of the World Bank in India.
Speaking at an e-seminar organised by the Bengal Chamber of Commerce & Industry, Ahmed said: "We are beginning a programme and hopefully there will be several stages to it in the future. We will partner with the state government to convert Calcutta into a transport and logistic hub of the sub-region linking the Northeast."
The city's potential has so far remained on paper because of a lack of co-ordinated effort with services delivered efficiently in a financially viable manner.
"We need to have an intermodal system where bus, rail and water interface in a very agile way — that requires a fundamentally different spatial perspective on the management of transport and logistic in greater Calcutta and Bengal — you need corporations to run the waterways and railways in order to connect the EDFC in a way that you don't create congestion in Calcutta but it becomes a vibrant city," Ahmed said.
The latest World Bank project will enhance the capacity and safety of the inland water transport system by rehabilitating jetties, buying new ferries with enhanced design; and installing electronic gates in 40 locations.
In the second phase, it will support long-term investments for passenger movement, including in terminals and jetties; improve the design of the inland water transport vessels and encourage the private sector to invest in Ro-Ro vessels that will allow easier movement of trucks across the Hooghly river.
New paradigm
Ahmed batted for a new approach to build infrastructure and deliver services in India. Giving examples of EDFC and Shimla Water Company, he argued that companies — which are well governed and accountable — should deliver the services and they need not be in the private sector.
Instead of running as a municipal department, a corporation has been created in Shimla to manage all water delivery infrastructure and render services to the citizens.
A city, which had often faced scarcity of water, is now contemplating 24x7 water delivery.
He also argued that public finance, which comes from taxpayers' money, cannot alone meet the nation's requirement. To spend 7 per cent of the gross domestic product to build infrastructure, India needs to leverage the public finance to bring more institutional finance.
"Move Indian agencies or departments to corporate structure and move public finance as leveraging finance into those companies that deliver services," the country director prescribed.
However, no company can remain creditworthy unless it raises user charges. Ahmed suggested that instruments like direct benefit transfer may be deployed to ensure that economically weaker sections do not get impacted but those who can afford, pay the user charge to ensure infrastructure delivery can take place in an efficient manner.