Wipro net profit jumps 21%
During the quarter, the company saw its revenues from operations rise 1.28 per cent to Rs 15,670 crore from Rs 15,470.5 crore in the year-ago period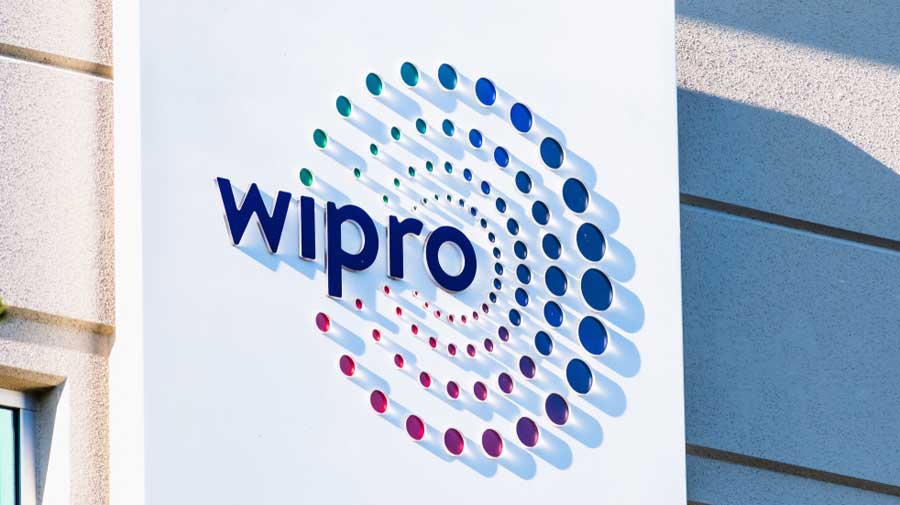 ---
|
Mumbai
|
Published 14.01.21, 02:37 AM
---
Wipro on Wednesday joined its peers in reporting a healthy set of numbers for the third quarter of the fiscal ended December 31, 2020.
The Bangalore-based firm reported a 21 per cent growth in net profit at Rs 2,968 crore against Rs 2,455.9 crore in the corresponding period of the previous year.
Increased technology spending by clients during the pandemic has benefited companies such as Wipro. The momentum is only expected to accelerate with enterprises demanding more services such as cloud and going digital to connect better with customers.
During the quarter, Wipro saw its revenues from operations rise 1.28 per cent to Rs 15,670 crore from Rs 15,470.5 crore in the year-ago period. On a sequential basis, revenues grew almost 4 per cent. The revenues were ahead of analysts' estimates of a little over Rs 15, 300 crore.
Revenues from IT services rose 3.9 per cent over the preceding three months to a 36-quarter high of $2,071 million from $1,992.4 million.
Wipro expects revenues from the IT segment to rise to $2,102-2,143 million in the March quarter, which translates to a sequential growth of 1.5- 3.5 per cent.
Another positive element was the better show on the margin front. Margins in its IT services business expanded 234 basis points over the preceding quarter to 21.7 per cent.
At its board meeting on Wednesday, the directors of the company declared an interim dividend of Re 1 per share.
This was higher than estimates made by analysts at ICICI securities who expected it to come at 19.5 per cent.
``Wipro has delivered asecond consecutivequarter of strong performance on order booking, revenue and margins. Five of oursectors grew over 4% sequentially. We closed our largest ever deal win in Continental Europe. The demand environment is steadily improving, especially for digital transformation, digital operations, and cloud services'', Thierry Delaporte, CEO and Managing Director, Wipro said while commenting on the performance of Wipro during the quarter.
In terms of performance by verticals, key segments like banking, financial services & insurance saw revenues in constant currency terms rising by 1.2 per cent on a sequential basis. Other client segments like energy & natural resources, health business unit, and manufacturing also witnessed better growth ranging from 4-5.2 per cent. In terms of geographies, Europe led the performance charts as it showed a sequential rise of 8.6 per cent and it was followed by the Americas at 2.3 per cent.
Shares of Wipro today settled with gains of 0.23 per cent at Rs 458.75 in the BSE before the results announcement.