Vedanta declares dividend of Rs 3,500 crore
Decision indicates that the company is not passing on the complete amount received from HZL to shareholders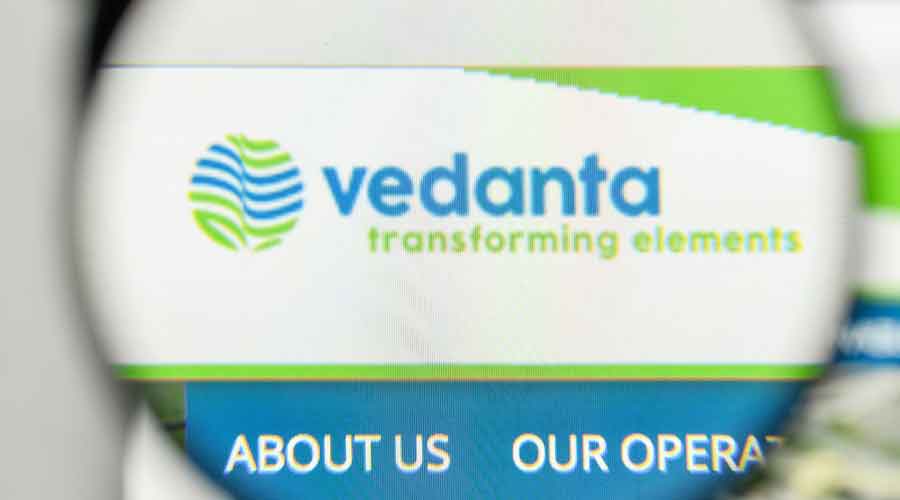 The interim dividend from Vedanta was keenly watched particularly after subsidiary Hindustan Zinc (HZL) declared its highest interim dividend in 12 years at Rs 21.3 per share amounting to Rs 9,000 crore. In May, it had declared an interim dividend of Rs 16.50 per share
Shutterstock
---
Mumbai
|
Published 25.10.20, 12:24 AM
|
---
The board of Vedanta on Saturday declared an interim dividend of Rs 9.50 per share, amounting to Rs 3,500 crore.
"The board of directors of the company through a resolution passed by circulation on Saturday, October 24, have approved the first interim dividend of Rs 9.50 per equity share — 950 per cent on the face value of Re 1 per share for 2020-21, amounting to Rs 3,500 crore,'' Vedanta said in a regulatory filing on Saturday.
The interim dividend from Vedanta was keenly watched particularly after subsidiary Hindustan Zinc (HZL) declared its highest interim dividend in 12 years at Rs 21.3 per share amounting to Rs 9,000 crore. In May, it had declared an interim dividend of Rs 16.50 per share.
Vedanta holds a 64.92 per cent in HZL and the focus was on whether the mining conglomerate will pass on the entire amount received as dividend from HZL to its shareholders.
However, Saturday's decision would indicate that Vedanta is not passing on the complete amount received from HZL to shareholders.
Market circles were looking forward to a high dividend payout from Vedanta after its delisting effort failed earlier this month.
On October 10, Vedanta announced that its voluntary delisting offer — to acquire the balance public shareholding and then delisting it from the stock exchange — had failed at the reverse book building stage. The total number of shares tendered by public shareholders fell 7 per cent short of the mandatory minimum 90 per cent for successful delisting.
Shares of Vedanta had ended with gains of 0.29 per cent at Rs 104.80 on Friday.