Soft-spoken but tough
Urjit Patel, with a tenure of around 50 months, will be remembered for his crackdown on defaulters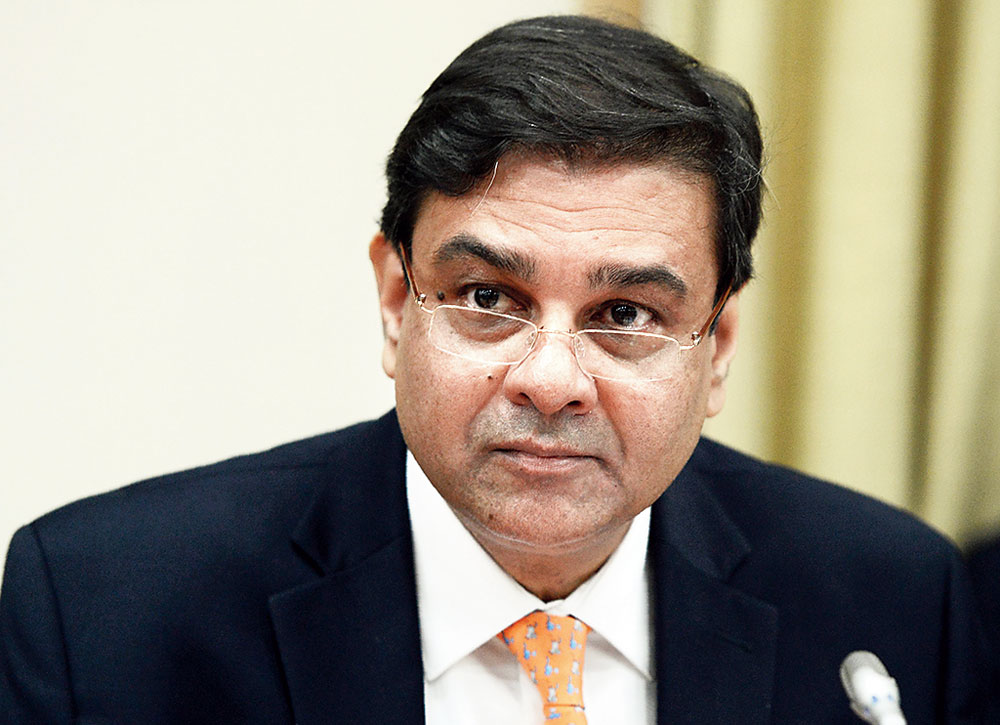 Urjit Patel
The Telegraph file picture
---
Mumbai
|
Published 10.12.18, 08:25 PM
|
---
His tenure at the helm of the Reserve Bank of India may have lasted for around 50 months, but the soft-spoken Urjit Patel will perhaps be best remembered for his coming of age as a governor — the central bank had initially supported the Narendra Modi-government's demonetisation drive, only to later assert its autonomy through tough measures to curtail bad loans in the banking system.
Observers said Patel will be remembered for his crackdown against defaulters as evident from the February 12 circular which said that if a borrower delayed a payment to a bank even for one day, it should be a sign of stress and lenders should initiate a resolution process.
During his tenure, the RBI also came up with two lists of large corporate defaulters to be referred to the bankruptcy courts. There was the revised prompt corrective action framework which was announced in April 2017. These measures saw Patel losing his blue-eyed boy status before the Centre. Patel, who took over as the RBI governor on September 5, 2016, at the 19th floor corner office in Mint Street, faced his first challenge just two months into his tenure when the Centre announced the demonetisation of Rs 500 and Rs 1,000 notes. He was criticised for issuing more than 60 circulars and critics said the RBI's autonomy was compromised. However, a recent media report on the minutes of the RBI board meeting signed by him in December 2016 showed he and the banking regulator had some reservations on the decision.
Post demonetisation, Patel began efforts to clean up the banking system and assert the Mint Street's independence.
The first signs were seen when the six-member Monetary Policy Committee (MPC) that included him in June last year ignored a meeting request from North Block ahead of a bi-monthly policy.
After coming under criticism from the finance ministry that regulatory lapses had led to Nirav Modi and Mehul Choksi to carry out a Rs 12,600-crore scam, he did not mince words when he said the RBI had limited regulatory powers over PSU banks where the bad loan problem was more acute.
During his reign, the banking regulator also curtailed the terms of at least two chief executives — Shikha Sharma of Axis Bank and Rana Kapoor of Yes Bank even as it took a tough stand on the need to bring down promoter shareholding in Kotak Mahindra Bank and Bandhan Bank.
However, one of his biggest contribution to the central bank will be his work as the head of the committee (he was then the deputy governor) whose key recommendations are followed by the MPC which sets interest rates. The panel had said that retail inflation should be the nominal anchor of the monetary policy framework and that the target should be at 4 per cent with a band of +/-2 per cent.