Umbrella entity for urban co-operative banks
National Urban Co-operative Finance and Development Corporation is expecting a licence from RBI by March that will enable it to raise Rs 200 crore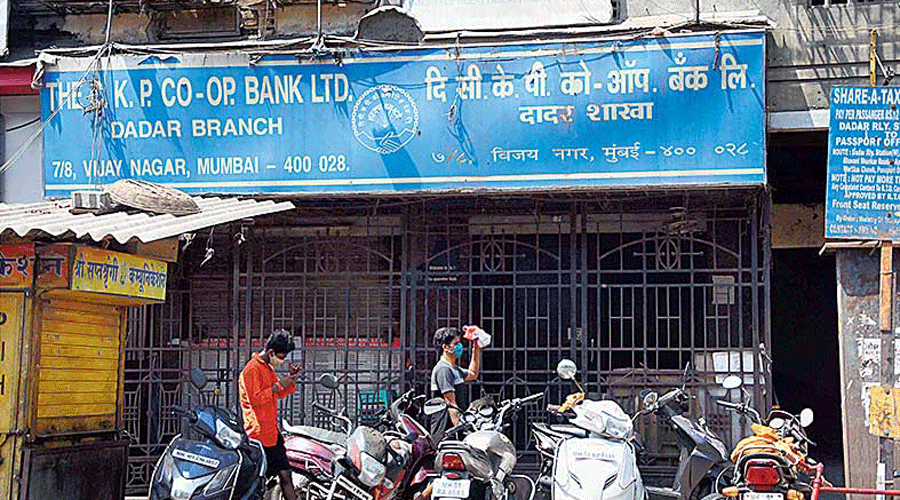 India has over 1,500 urban co-operative banks.
File picture
---
Calcutta
|
Published 30.12.22, 01:55 AM
|
---
The Reserve Bank of India's plans for an umbrella organisation to support urban co-operative banks is expected bear fruit by 2024.
The National Urban Co-operative Finance and Development Corporation is expecting a licence from the RBI by March that will enable it to raise Rs 200 crore.
"We have already received Rs 90 crore worth of equity and the remaining Rs 10 crore of the first Rs 100 crore equity is expected in January. It is expected that the license from the RBI could come by Marchend," said Raja Debnath, managing partner Cogence Labs and strategic advisor to NUCFDC.
"Our aim then is to reach a capital base of Rs 300 crore which is the bare minimum that is understood as the requirement to start the organisation."
"By December 2023, the entire Rs 300 crore will be raised and sometime in July 2024 the first bank should be ready for getting onto the tech platform," he said. NUCFC has started discussions with multilateral development institutions, international foundations and pension funds to raise capital.
Besides offering liquidity and capital support, the umbrella organisation would set up a technology platform that can be shared by all UCBs that will enable them to widen their range of services at a relatively lower cost. It can also offer fund management and other consultancy services. At present, there are over 1,500 scheduled and non-scheduled urban co-operative banks in India with total number of branches in excess of 11,000. The banks have a liability book of over Rs 6 lakh crore of which more than Rs 1 lakh crore is parked in excess CRR and SLR on account of low growth on the asset side. Many of these banks work on outdated technology platforms, which makes it difficult for them to offer modern banking services.
"By being part of NUCFDC, most of these banks would be able to upgrade to the latest technology and will be able to offer new products and services," said Debnath adding they would benefit from common marketing, treasury and network management.
The idea of setting up an umbrella organisation for the urban co-operative banks was proposed in 2006 by a working group of the RBI on raising the capital of UCBs. It was examined subsequently in greater detail by the working group on umbrella organization and constitution of revival fund for urban co-operative banks in 2009 and the expert committee on licensing of new urban co-operative banks chaired by Y.H. Malegam in 2011.
The need for an umbrella organisation has also been stressed by the Panel on UCBs under R Gandhi in 2015.