Uco Bank plans to raise funds
The bank has posted a profit in the 4th quarter of 2019-20 coming back to back after 17 quarters of losses since September 2015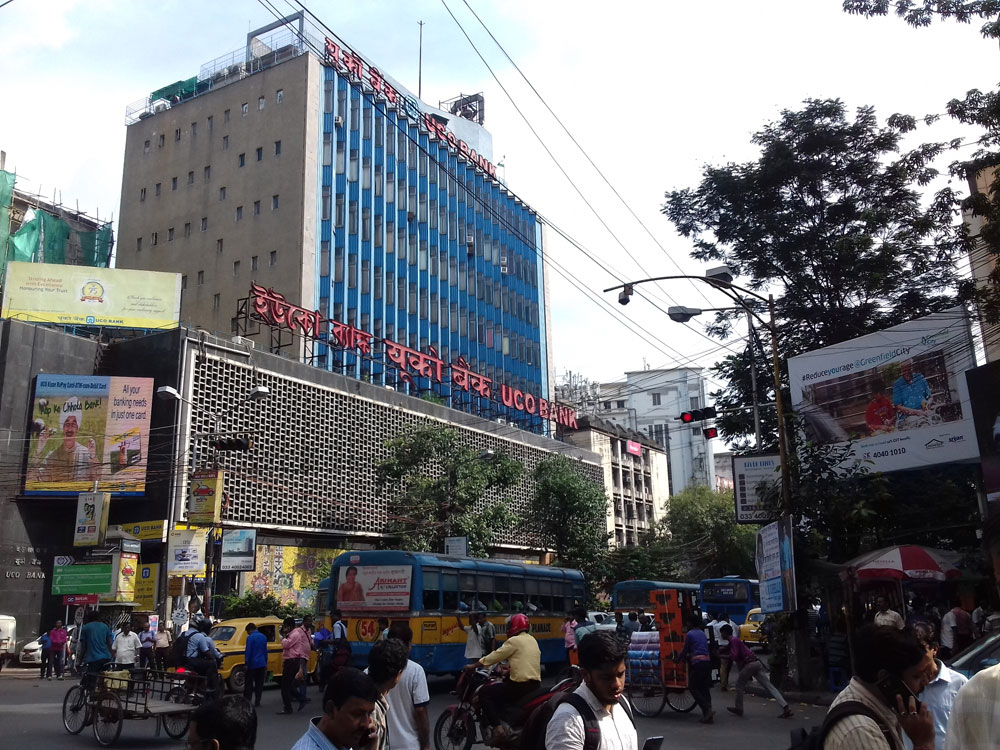 Uco Bank headquarters in Calcutta
(Wikipedia)
---
Calcutta
|
Published 29.06.20, 02:51 AM
|
---
Public sector lender Uco Bank is expecting an 8-10 per cent credit growth rate for 2020-21 and an improvement of its net interest margin (NIM) to the range of 2.6-2.75 per cent by March 31, 2021.
The city-based bank has posted a profit of Rs 16.78 crore in the fourth quarter of 2019-20 coming back to black after 17 quarters of losses since September 2015. Gross advances as of March 31, 2020 were Rs 11,4961 crore. Domestic advances posted a year on year decline of 5.62 per cent but overseas advances grew 21.30 per cent growth.
"We are expecting 8-10 per cent credit growth. The bank's NIM is around 2.58. We are thinking of increasing this to the range of 2.6 to 2.75 per cent for 2020-21. The strategy is to increase current account and savings account deposits, engage in quality lending and go to the market for good customers," said Uco Bank MD and CEO AK Goel.
Goel said the capital adequacy ratio of 11.7 per cent is above the threshold limit of 10.25 per cent under the RBI's prompt corrective action framework.
The bank is also in compliance with other parameters such as net NPA and leverage ratio. The return on assets has also turned positive. He said any decision on the bank coming out of the framework would be taken by the RBI. The bank had come under PCA three years ago.
Based on the growth trajectory in the first three quarters, the bank may hit the capital market in the fourth quarter of the fiscal.
"There are several aspects to consider. If we get three good quarters of growth, we would be in a better position. Also, by December this year we would have a clear picture of the impact of Covid-19 before we take a call on raising funds from the market," he said.
Goel also remained hopeful that despite no new cases being admitted to the NCLT for time being, the accounts that have already been approved could be recovered by the bank. "If by March 31, 2021, we are able to recover the approved accounts, we will be in a comfortable position," he said