Two-day shutdown at Maruti
The auto sector has already shed over 3.5 lakh jobs since the start of this fiscal because of weak demand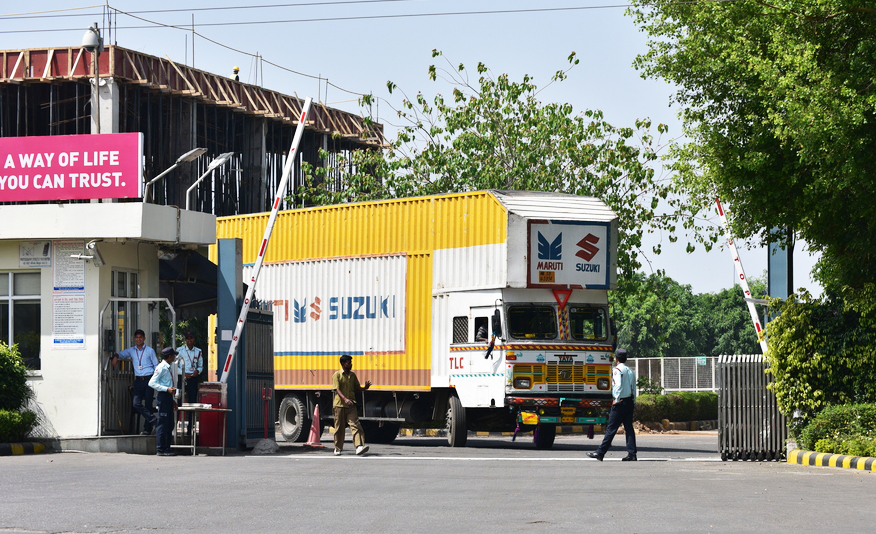 ---
---
Maruti Suzuki India on Wednesday said it has decided to suspend production for two days at its Gurgaon and Manesar plants, a sign of the growing crisis in the auto sector, which has already shed over 3.5 lakh jobs since the start of this fiscal because of weak demand.

India's No. 1 car maker said it would halt manufacturing operations at its two major facilities on September 7 and September 9. "Both days will be observed as no production days," Maruti said in a statement. Sources said the two plants jointly produce about 5,000 cars per day. Maruti also makes cars in Gujarat.
The company's scrip fell 3.64 per cent to close at Rs 5,829.75 on the BSE, tumbling as much as 4.15 per cent to an intra-day low of Rs 5,798.25.
Maruti had earlier reduced its production by 33.99 per cent in August, making it the seventh straight month of output cut. The company produced a total of 1,11,370 units in August against 1,68,725 units in the year-ago month.
However, the production cut could not salvage the situation as sales plummeted so much that inventories piled up. The company has an inventory of about 35 days, the sources said.
With automobile sales declining for the 10th straight month in August, more manufacturers are laying off workers and temporarily halting production to keep costs in check. Japanese car maker Toyota Motor and South Korea's Hyundai Motor had recently decided to stop production at their plants to combat slumping sales.
Toyota had downed the shutters at its plants in Bangalore on August 16 and 17 "because of the low market demand for vehicles" and a high stock of about 7,000 vehicles.
In a bid to revive the sector, finance minister Nirmala Sitharaman had announced a slew of measures, including hiking depreciation benefit on all vehicles from 15 per cent to 30 per cent and reversing a five-year-old ban on government purchases.
The finance minister also deferred the proposed hike in the registration fee of vehicles till June 2020.
However, the industry considers the measures as inadequate. It has urgently sought a reduction in GST rates and the initiation of a scrappage policy. The Society of Indian Automobile Manufacturers has sought the reduction in the GST rates on cars to 18 per cent from 28 per cent.
The industry is now hoping for a pick-up in demand during the festive season.
Policy mismatch
Economists said the government was more focussed on measures that speed up supplies, while ignoring demand-side factors.
Shubhada Rao, chief economist at Yes Bank, said for the supply-side changes to yield benefits, people need to have cash in their hands.