Ten-year bond yield hits 7.15%
US interest rates were another factor behind the elevated rates in India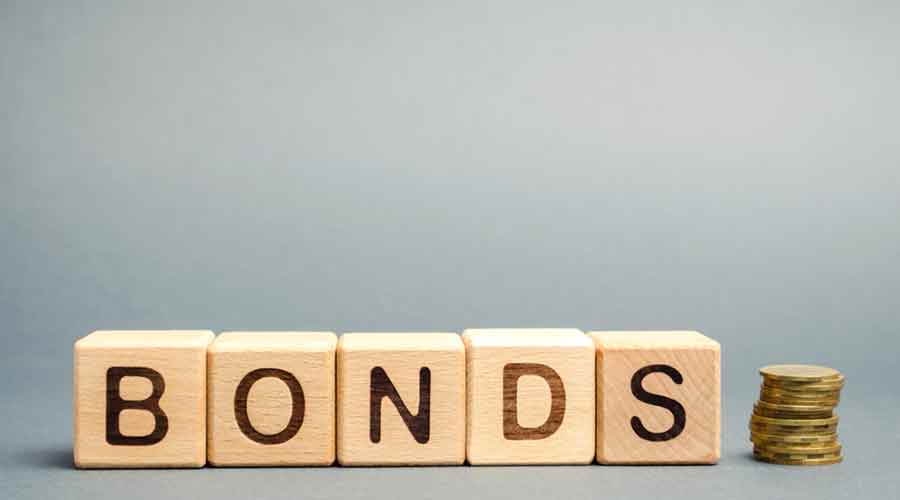 Representational image.
File photo.
---
Mumbai
|
Published 12.04.22, 02:49 AM
|
---
Benchmark bond yields on Monday traded at three-year highs after the Reserve Bank of India introduced the standing deposit facility (SDF) in its monetary policy review last week. India's central bank has also revised upwards its inflation forecast for the year, which also pushed up yields.
The rising yields signal expectations of sharp rate hikes by the RBI.
Analysts are of the view that the benchmark 10-year yield may hit 7.25-7.40 per cent in the coming days.
They are pencilling in a 50-75 basis point tightening in the policy repo rate going by the RBI's hawkish tone.
Neeraj Gambhir, head of treasury at Axis Bank, told Bloomberg Quint that the monetary policy committee (MPC) may raise rates by as much as 100-150 basis points.
SDF is a non-collateralised route available to banks to park their surplus cash with the RBI and is set 40 basis points higher than the reverse rep at 3.75 per cent.
Analysts said the RBI has effectively raised interest rates through SDF, which has narrowed its liquidity adjustment corridor even as it has made redundant the reverse repo option.
Yields on the benchmark 10-year bond settled at 7.15 per cent — an increase of three basis points over the last close after hitting a high of 7.19 per cent in intra-day deals. The yields which move in opposite direction to government security prices jumped to almost 7.12 per cent on Friday after the Reserve Bank's  hawkish manoeuvres that raised the possibility of a much larger rate hike later.
US interest rates were another factor behind the elevated rates in India. The 10-year US treasury yield touched a three-year high of 2.76 per cent on Monday morning because the possibility of more aggressive rate hikes by the US Fed made the investors nervous with apprehension.
The bond yields were inching up even before Friday's monetary policy announcement because of the government's record borrowing programme of Rs 14.95 lakh crore in this fiscal, with 60 per cent of the amount to be raised in the first half.
The Indian central bank has also raised the inflation forecast to 5.7 per for the fiscal against its previous forecast of 4.5 per cent announced in February, which was above the Street expectations of 5.5 per cent inflation .
BoB hikes MCLR
Bank of Baroda (BoB) has raised the marginal cost of funds-based lending rate (MCLR) by five basis points that could make home and auto loans dearer for customers who come under this mechanism.
The next few days could see more lenders announcing similar hikes in their MCLR, bankers  said.
The PSU lender's decision comes after a hawkish monetary policy by the Reserve Bank of India (RBI) on Friday.