Tata, Thyssen scout for new partners
The German major backed out from the merger after realising it would not receive European Commission approval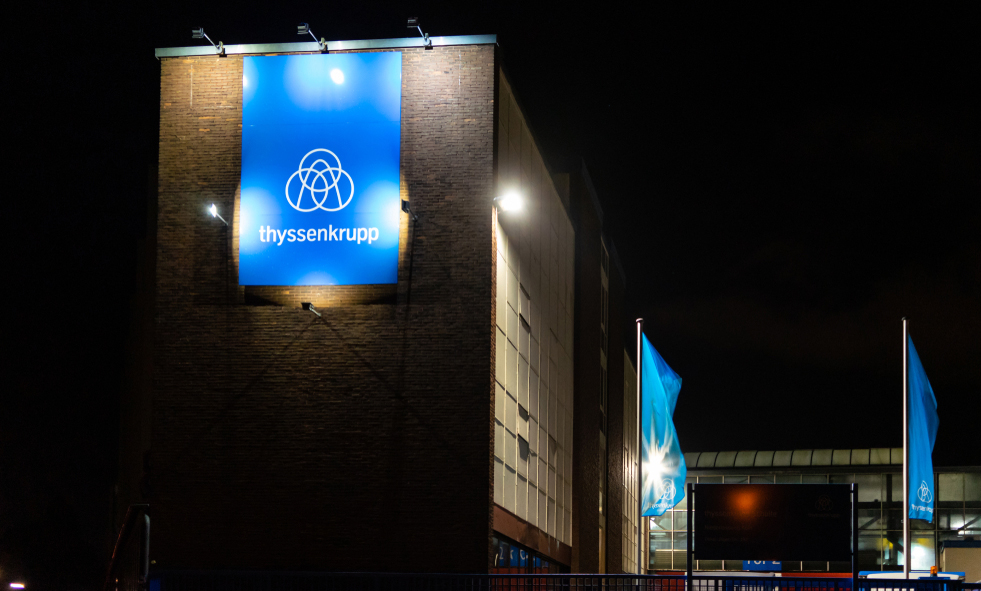 Thyssenkrupp has started to look for new partners.
(Shutterstock)
---
Calcutta
|
Published 13.05.19, 07:25 PM
|
---
Tata Steel and Thyssenkrupp have started to look for new partners for their respective steel businesses in Europe after the proposed merger between the two failed to take off.
The Indian company said talks have started with potential players for the consolidation of its European operations. Thyssenkrupp also said it was looking at alliances.
The German major backed out from a long pending merger with Tata Steel Europe after realising it would not receive European Commission approval without selling more assets. Thyssenkrupp was not willing to do so.
The merger would have created the second largest steel player in Europe after ArcelorMittal.
"Of course, with steel, we are looking to see what other consolidation options there are," Guido Kerkhoff, chief executive officer of Thyssenkrupp, told the Handelsblatt business daily's online edition.
"But with the current position of the European Commission, I don't see the possibility of bigger mergers. As a result, we will remain the majority shareholder," he was quoted saying in a Reuters report.
Tata Steel also said it was looking at options to build a sustainable business in Europe that will deconsolidate its balance sheet.
The company operates steel mills in the UK and the Netherlands, having a capacity to produce 10 million tonnes.
"We will pursue the strategy that will give a similar outcome as the joint venture. The options are being evaluated and we will develop it for implementation in the near future," Koushik Chatterjee, CFO and executive director of Tata Steel, told The Telegraph.
The Tata Steel stock continued to fall on Monday. Shares fell nearly 3 per cent to to Rs 472.3 on the NSE.
The company management said the plan for this year was to make the European business cash neutral, indicating it would be sustainable without any recourse to the Indian business. After the merger was called off on Friday, the management said in a conference call the European business was more sustainable now than when the Tatas acquired Corus in 2007.
The European operations were four times the size of Tata Steel's Indian operations in 2007. At present, 60-65 per cent of the revenue come from India, which is much more profitable than the overseas operations. In two years time, the Indian business will grow further when the expansion project at Kalinganagar, Odisha, goes on stream.