Tata Steel, Thyssen set to pick boss for planned joint venture
Andreas Goss, head of Thyssenkrupp's steel unit, is the front runner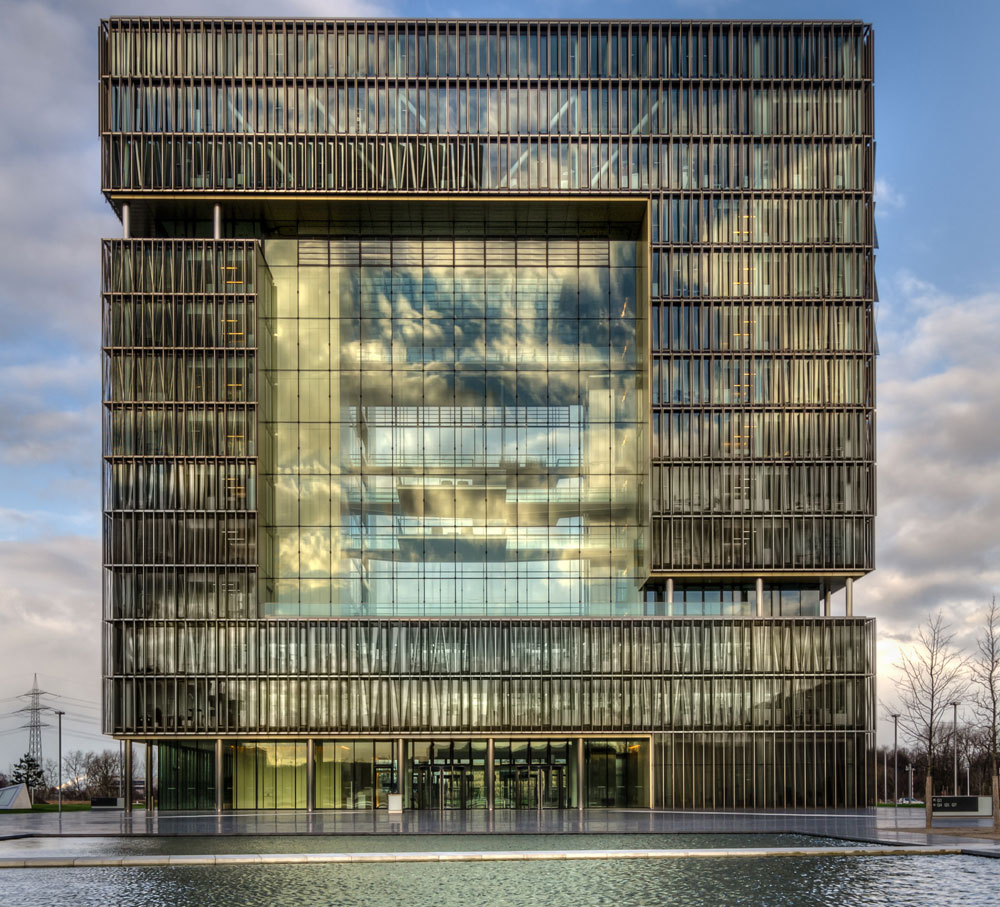 Corporate headquarters of ThyssenKrupp in Essen, Germany
(Wikipedia)
---
Duesseldorf/London
|
Published 08.12.18, 07:45 PM
|
---
Thyssenkrupp of Germany and Tata Steel are close to deciding who will lead their planned European steel joint venture, four people familiar with the matter said on Friday.
Settling on the venture's leadership has been delayed by a strategy crisis and change of CEO at the German industrial conglomerate, which has said it would split into two companies.
The hold-up has riled the Thyssenkrupp workforce.
A labour leader on Wednesday said there would be "trouble" if the matter was not resolved soon.
Andreas Goss, head of Thyssenkrupp's steel unit, is the front runner to become chief executive of the combined entity, which will be Europe's second-largest steel maker after ArcelorMittal, the people said.
The new company will have around 48,000 workers and about 17 billion euros ($19.4 billion) in sales, with production facilities in Germany, the Netherlands and Britain.
Goss, seen as well connected in the industry, has led Thyssenkrupp's steel division since 2014. The unit's adjusted operating profit rose by 26 per cent to 687 million euros over the past financial year.
His appointment would further strengthen Thyssenkrupp's position in the 50-50 venture, which already includes a greater share of proceeds should the entity be listed on the stock exchange, which is widely expected.
Signed in June, the planned entity still needs European antitrust approval, which is expected towards the end of the first quarter of 2019. The groups might have to divest assets to secure approval, sources had previously said. Hans Fischer, chief executive of Tata Steel's European subsidiary, is also likely to join the venture's management board, the people said, adding it was unclear how many seats the board would have.
Thyssenkrupp and Tata Steel in June said the joint venture's management board would consist of six members, shared equally between both groups. That number could be reduced to four to give a more focused structure to the entity, which will be called Thyssenkrupp Tata Steel, the people said.
A decision will be announced very soon. Thyssenkrupp chief executive Guido Kerkhoff said last month a decision on the joint venture's leadership would be made before Christmas.
"The joint venture would have a two-tier management structure comprising a management board and a supervisory board," a Tata Steel spokesman said.
"Both boards would have equal representation from Thyssenkrupp and Tata Steel," he said, adding further announcements will be made "in due course".
When asked about the issue, a spokesman for Thyssenkrupp referred back to Kerkhoff's remarks.