Tata Steel in the red on asset writeoff
Company posts a surprising loss of Rs 1,236 crore in the fourth quarter of 2019-20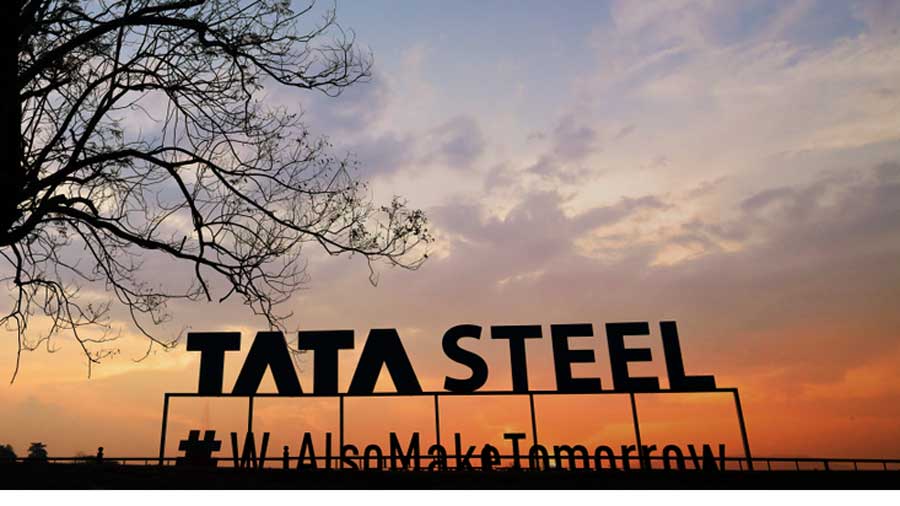 ---
|
Calcutta
|
Published 30.06.20, 01:24 AM
---
Tata Steel posted a surprising loss of Rs 1,236 crore in the fourth quarter of 2019-20 after adjusting impairment charges linked to the steel business in the United Kingdom and mineral assets in Canada.
The company took Rs 3,141.43 crore for impairment of non-current assets and Rs 271.95 crore fair value loss on preference share investments during the quarter. The impairments pulled down the Rs 1,906 crore profit recorded before exceptional items and taxes. The company had posted a Rs 2,353-crore profit in the same period last year.
Consolidated turnover at Rs 33,770 crore in the fourth quarter was also down 20.3 per cent from Rs 42,424 crore recorded in the same period of 2018-19 as the pandemic-induced restrictions hit business activities in India and also impacted European operations to an extent.
The consolidated profit for the full year stood at Rs 2,337 crore compared with Rs 9,187 crore in the same period last year. Tata Steel declared a Rs 10 per share dividend.
Operationally, steel deliveries grew 4 per cent year-on-year to 16.97 million tonnes in 2019-20 despite a 17 per cent quarter-on-quarter drop in fourth-quarter deliveries to 4.03 million tonnes because of the nationwide lockdown towards the end of March.
Tata Steel Europe posted a surprise positive EBIDTA in the fourth quarter because of the improved spread even as the scenario has changed since the first quarter of this fiscal. Deliveries in the fourth quarter improved 2 per cent over last year.
T.V. Narendran, managing director and CEO of Tata Steel, warned of a sharp drop in volume in the first quarter of this fiscal but noted early signs of recovery, led by government spending in infrastructure, rural demand and the oil and gas sector, adding that pick up from the auto sector may be delayed.
Koushik Chatterjee, executive director and CFO, said the company was looking to conserve cash. The capex in this fiscal is likely to be in the region of Rs 4,500 crore, half of last fiscal.
CESC profit up
CESC on Monday reported a 6.44 per cent rise in consolidated net profit to Rs 446 crore in the March quarter, mainly on the back of higher revenues.
The company's consolidated net profit was Rs 419 crore in the year-ago quarter.
Total income of the company rose to Rs 2,534 crore in the period under review, from Rs 2,417 crore last year.
For the whole of 2019-20, its net profit stood at Rs 1,306 crore compared with Rs 1,198 crore in 2018-19.
Total income also rose to Rs 11,217 crore in 2019-20 from Rs 10,868 crore in 2018-19.
The group is primarily engaged in generation and distribution of electricity.
On Covid-19-induced lockdown, the company said, "it is closely monitoring developments, its operations, liquidity and capital resources and is actively working to minimise the impact of this unprecedented situation.